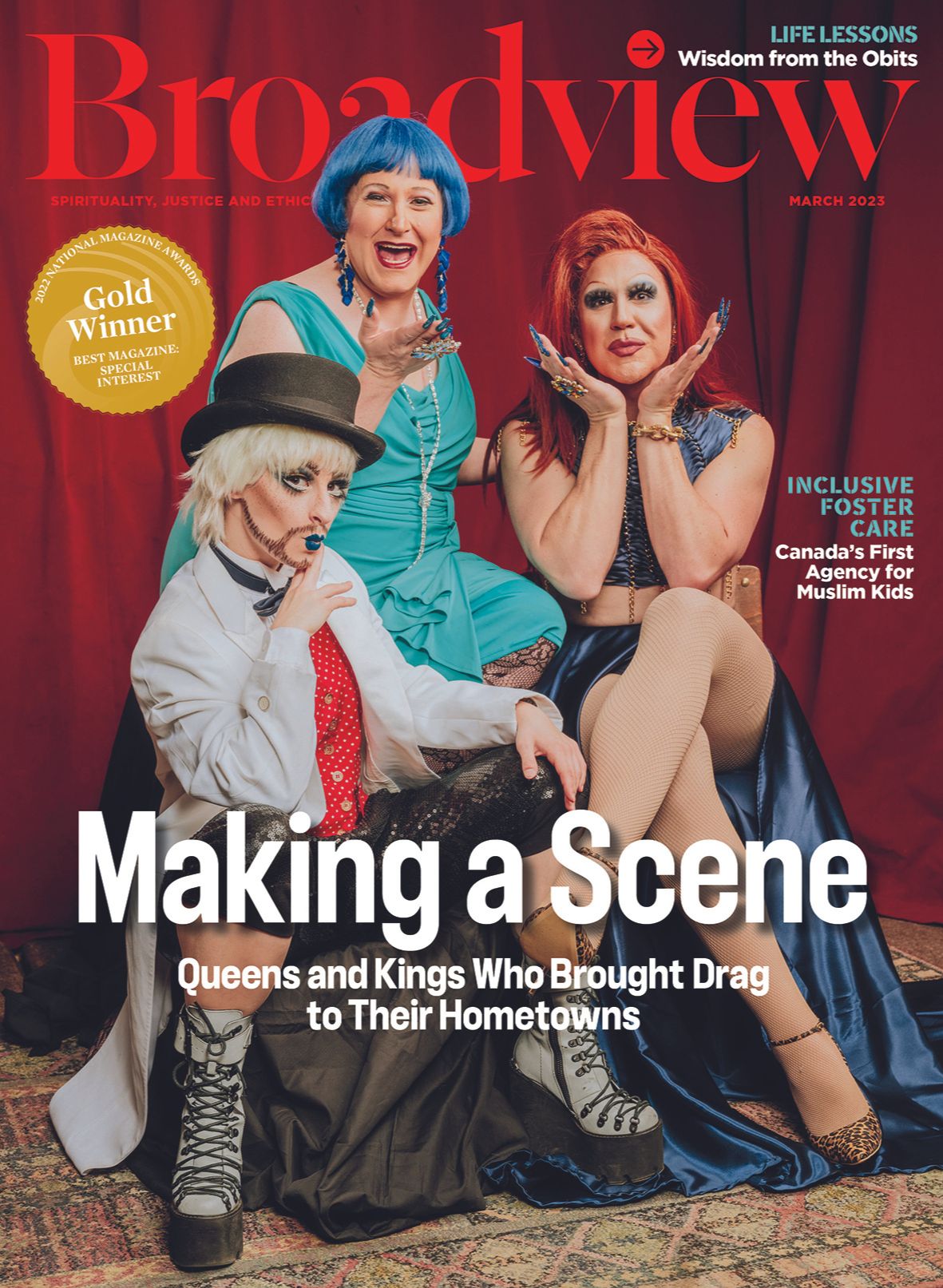 March 2023
In this issue:
Drag queens and kings who brought their art to their hometowns
Canada's first foster-care agency for Muslim kids
Why we need more embodied worship
Scroll down for more content from the March 2023 edition. When/if a story appears online, the headline will be bolded and clickable. Want to read everything from our magazine? You can subscribe here.
In This Issue
Editor's Letter
Topics: Ethical Living

Our new home (print exclusive)

Renting space from a church seems like a natural fit
Letters
Topics: Ethical Living

Reply all (print exclusive)

Come together
Snapshot
Topics: Ethical Living

The Lens (print exclusive)

"Memory work" showcases artists' portraits of revolutionaries from the future

Topics: Justice

This month in 1914 (print exclusive)

Canadian suffragette slashes gallery painting in England

Topics: Ethical Living

Survey says (print exclusive)

The many languages spoken in Canada

Topics: Ethical Living

Cool things (print exclusive)

Helping the bees

Topics: Ethical Living

Good advice (print exclusive)

Tips for avoiding burnout

Topics: Justice

Tool kit (print exclusive)

Quilts for survivors