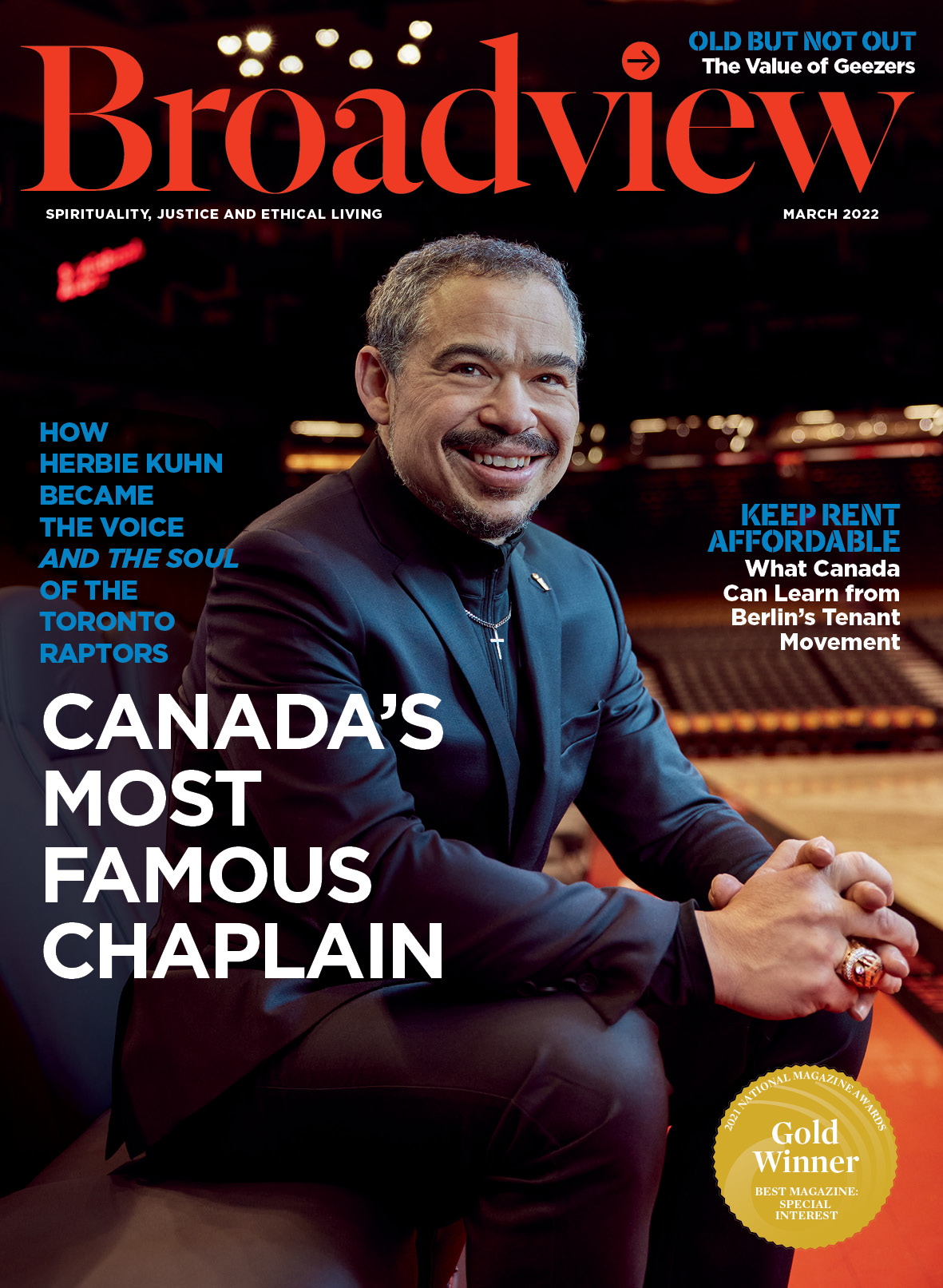 March 2022
In this issue:
How Herbie Kuhn became the voice and soul of the Toronto Raptors
What Canada can learn from Berlin's tenant movement
 The

 innovative Japanese method of growing mature forests
Scroll down for more content from the March 2022 edition. When/if a story appears online, the headline will be bolded and clickable.
Want to read everything from our magazine? You can subscribe here.
In This Issue
Letters
Topics: Ethical Living

The right to choose (print exclusive)

Responses from our readers
Snapshot
Topics: Ethical Living

The Lens

Hilary Gauld-Camilleri combats misconceptions of kids with Down syndrome

Topics: Ethical Living

This month in 1985 (print exclusive)

Man in Motion world tour begins

Topics: Ethical Living

Survey Says (print exclusive)

Get to know Generation Z

Topics: Justice

Cool Things (print exclusive)

Safe injection sites and other ways churches address the opioid crisis

Topics: Ethical Living

Good Advice (print exclusive)

How to set and maintain boundaries

Topics: Spirituality

Ode (print exclusive)

The hymnal