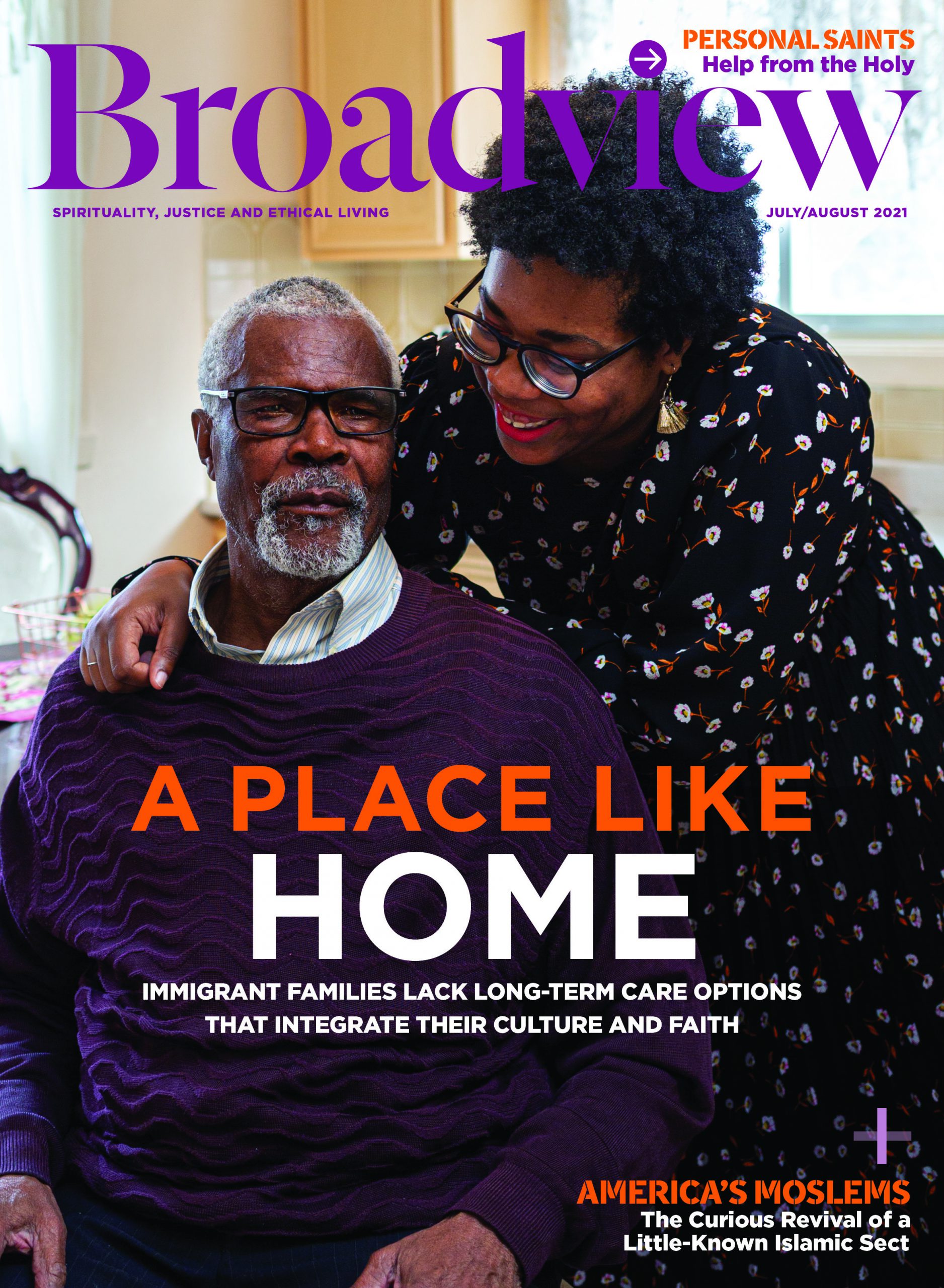 July/August 2021
In this issue:
We take a look at culturally competent care at Canada's long-term care homes
Four writers explore their personal connections with saints
Learn how to support Indigenous communities with authentic tourism experiences
Scroll down for more content from the July/August 2021 edition. When/if a story appears online, the headline will be bolded and clickable.
Want to read everything from our magazine? You can subscribe here.
In This Issue
Letters
Topics: Ethical Living

Reply all (print exclusive)
Snapshot
Topics: Ethical Living

The lens (print exclusive)

Julya Hajnoczky's haunting fragments of nature

Topics: Ethical Living

This month in 1910 (print exclusive)

Canada's first polio outbreak

Topics: Ethical Living

Survey says (print exclusive)

COVID-19 and Canadian care homes

Topics: Ethical Living

Cool things (print exclusive)

How these Christian summer camps teach kids to care for the environment

Topics: Justice

Overheard (print exclusive)

Canada Day

Topics: Ethical Living

Tool kit (print exclusive)

Sasha Yasinski, firefighter