To have a seat at the table is one thing — to create your own table is entirely another. Kevin A. Ormsby knows this well. The artistic director of the Afro-contemporary dance company KasheDance was in the audience at one of his shows when the mostly Black crowd was vocally responding to the presentation, as is customary for Black performances. A white reporter shushed a Black patron — who turned out to be the show's co-choreographer. Upon realizing his error, the reporter apologized for the faux pas. For Ormsby, the moment was pivotal. "We engage with the arts differently," he says. Having a Black-run performance space means that "it will be sensitive to our particular needs as Black patrons."
In Canada, Black artists have historically lacked presence in mainstream arts institutions. Because their aesthetic and cultural traditions are not well understood by the predominantly white-led organizations, these spaces consistently overlook Black art. Canadian granting bodies also undermine Black representation by not supporting traditionally Black genres: hip hop, for example, is one of the least-funded genres in Canadian music despite its popular success.
In the past, Canada's art sector has sought to remedy this lack of representation by promoting individual artists and specific exhibitions, without fundamentally transforming the institutions themselves. Now, new streams of funding are engaging Black organizations with the autonomy to build their own platforms, to claim dedicated art space that is inherently their own and to curate programming on a national scale that unapologetically tells Black stories as an integral part of Canada's arts institutions.
Standing three storeys high and occupying 1,300 square metres in the heart of Toronto's Little Jamaica, the Nia Centre for the Arts is Canada's first professional multi-disciplinary Black arts centre. Born in 2008 with provincial seed funding, the organization in its early years connected thousands of Black youth and emerging artists with mentors to build skills and find employment. In 2015, it leased a former medical centre from the City of Toronto with a dream to become a full-fledged arts space.
---
More on Broadview:
---
The federal government gave the Nia Centre $2 million in 2019 for major renovations to the building, and the city, province and United Way contributed millions more. The centre is currently fundraising to bring in the last $1.7 million of its goal. Construction began in October 2020, redeveloping the interior into a multi-purpose centre with studios, galleries, a 150-seat performance space with a green room, a digital media studio, meeting rooms and offices. The design will allow for visual art, photography, music, dance, theatre, film, creative writing and more. The opening of the new Nia Centre is slated for spring 2022.
With a defined physical space, Black art practice gains agency, authority, security and permanence. "Having a space means there is a consistent place you can go. It means that other arts organizations have a partner to reach out to, and we can be that point of connection," says Alica Hall, the Nia Centre's executive director.
And the aim of the centre goes beyond its four walls. "By creating a space that serves as the platform for Black arts and culture, our hope is it will be a springboard for them to get further exposure in the mainstream," says Hall.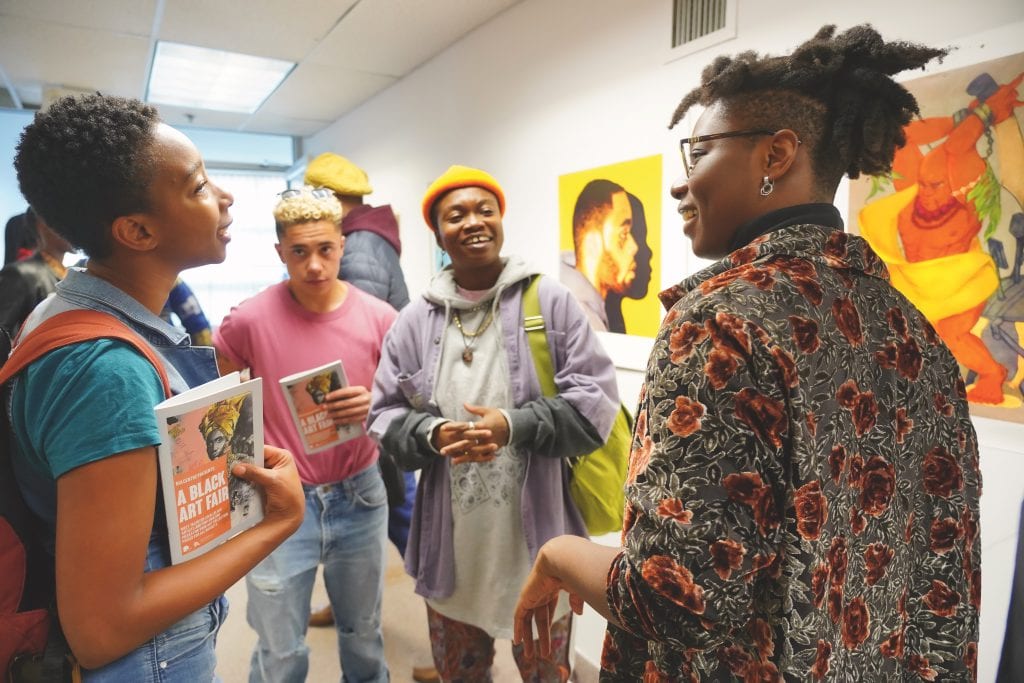 Photographer Ebti Nabag is an artist who's thrived through the centre's guidance and encouragement. Nabag immigrated to Canada from Sudan as a child, and says her family was focused on the practicalities of survival. Arts education was not a priority.
After finishing a degree in communications in 2010, she took a year off to explore her potential. She noticed an ad on social media for the Nia Centre, offering free courses and supplies for Black emerging artists with little to no experience. Nabag signed up for an introductory photography program and was immediately enamoured with the medium.
Afterwards, the Nia Centre offered her the opportunity of a lifetime — to travel to Jamaica for two years as part of a York University study, documenting in photos how the arts influence violence in Jamaican communities. There, she met Nia Centre photographer Nabil Shash, who became a mentor. Even in the middle of a photo shoot, Nabag recalls, Shash would check in with her, answering questions and offering supportive critique.
Following her return from Jamaica, Nabag pursued a master's program in documentary media and film. Coming full circle, she is now a mentor at the Nia Centre and an accomplished professional photographer. "Nia Centre really invests in the youth that come along," she says, "and looks for ways to keep them engaged and continue their practice."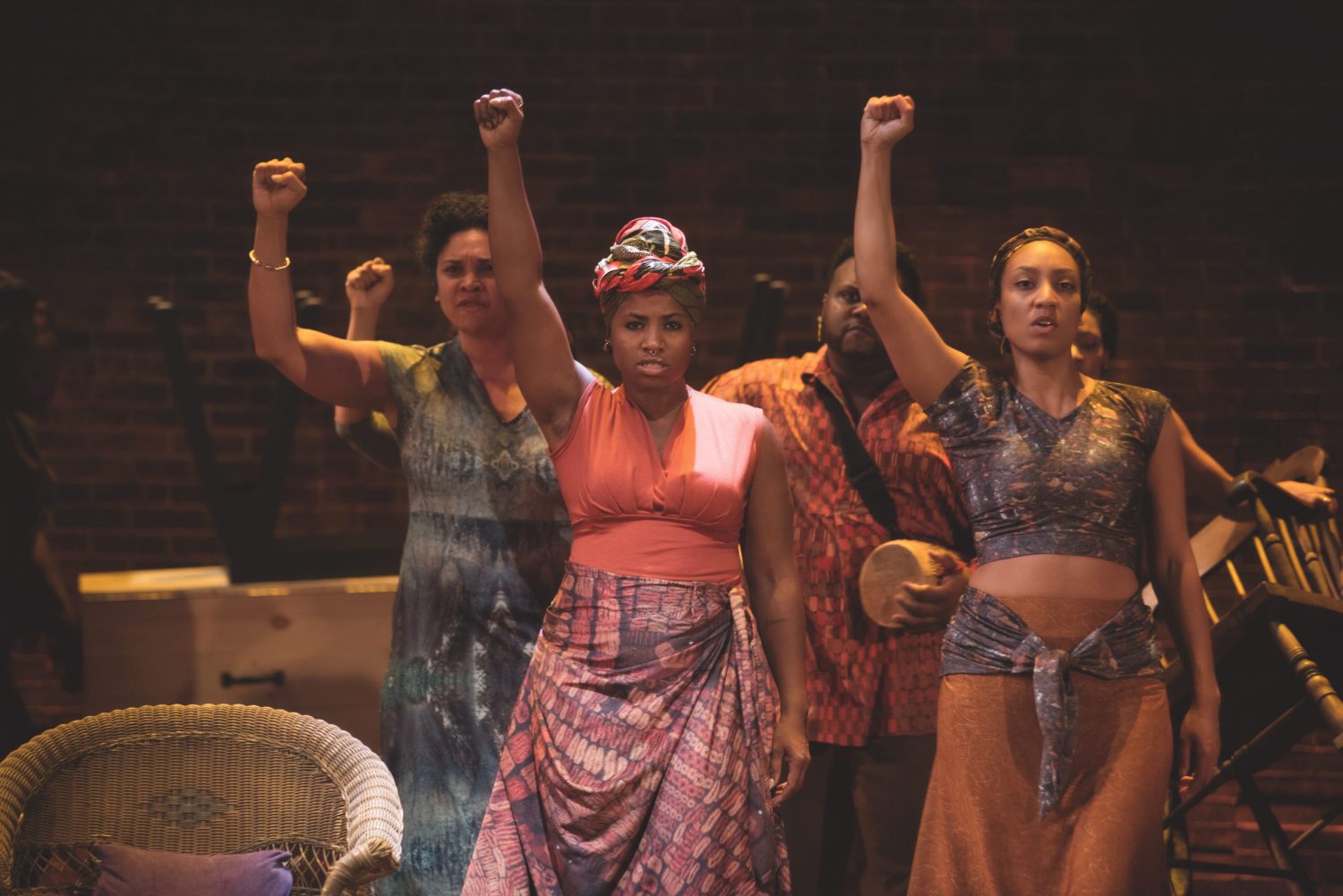 Another major initiative to give Black arts a mainstream platform is the new shared curation program at the National Arts Centre (NAC) in Ottawa. For its inaugural year, the NAC has invited Montreal's Black Theatre Workshop, Canada's longest-running Black theatre company, to be its co-curating company in residence. This partnership gives the Black Theatre Workshop complete autonomy over 50 percent of the NAC's English theatre programming and resources for the 2021-22 season.
As a predominantly white-led federal organization, the NAC could have simply committed to programming more Black art within its traditional framework. Instead, it's taking the leap to bring in a company that has the expertise and experience to tell Black stories, and giving them the resources to do that work.
"It's an example of real structural change on the national level," says Quincy Armorer, artistic director of the Black Theatre Workshop. "The ripple effect is that it's not just one year; it's something that the NAC is committing to. There will be a new co-curating company next year."
These new initiatives recognize that showcasing Black art is not enough. To truly acknowledge African diasporic art and its contribution to Canadian history and contemporary culture, Black arts organizations must become Canada's mainstream arts institutions. Being connected to work by Black artists helps people appreciate what it means to be a Black Canadian, says Hall. "Art is a powerful tool to understand ourselves and the world around us."
***
Ronit Novak is a writer in Toronto.
This story first appeared in the July/August 2021 issue of Broadview with the title "Space to create."
---
We hope you found this Broadview article engaging. 
Our team is working hard to bring you more independent, award-winning journalism. But Broadview is a nonprofit and these are tough times for magazines. Please consider supporting our work. There are a number of ways to do so:
Subscribe to our magazine and you'll receive intelligent, timely stories and perspectives delivered to your home 8 times a year. 
Donate to our Friends Fund.
Give the gift of Broadview to someone special in your life and make a difference!
Thank you for being such wonderful readers.
Jocelyn Bell
Editor/Publisher