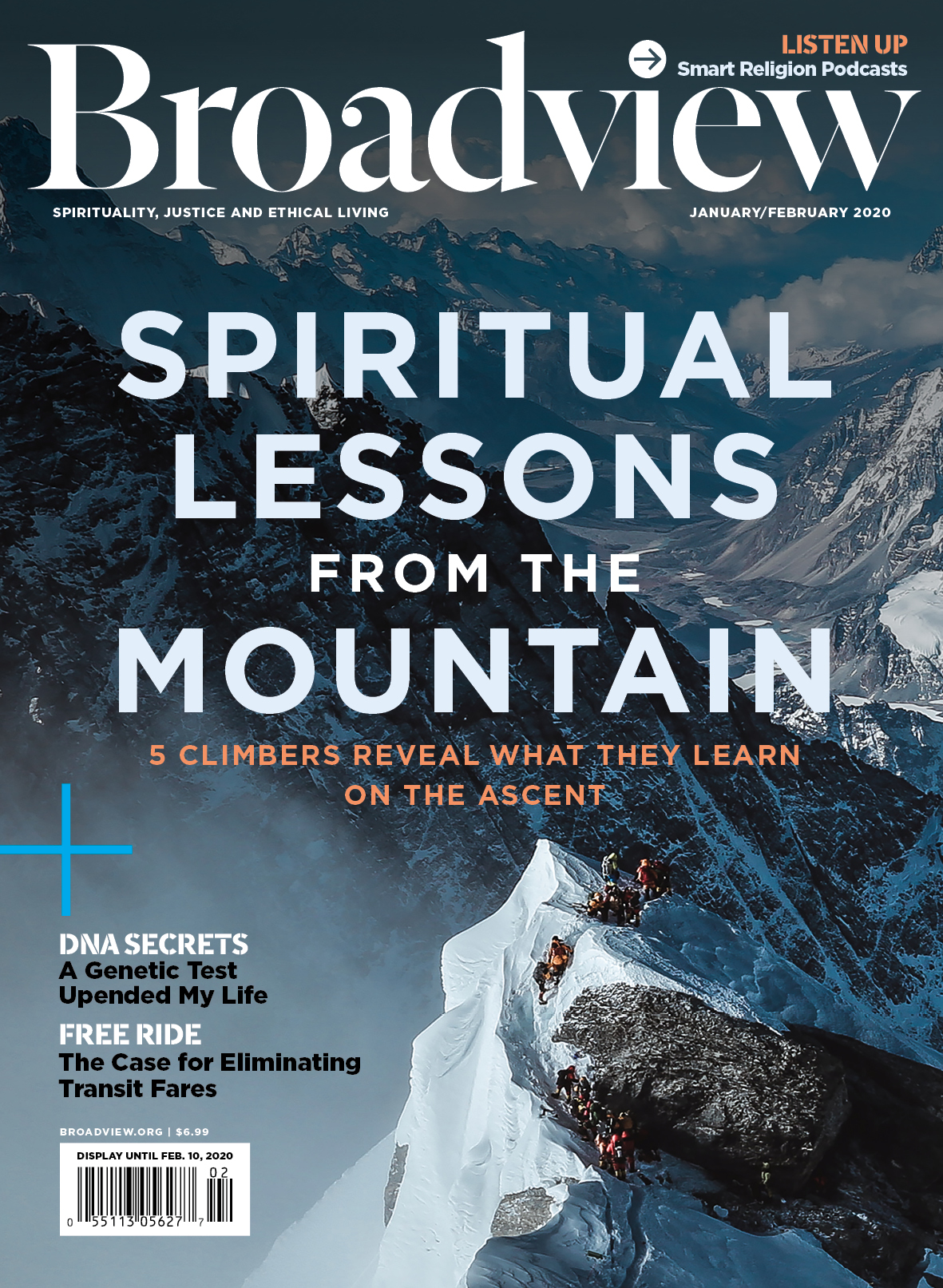 Jan./Feb. 2020
In this issue:
Spiritual lessons from the mountain
A genetic test upended my life
The case for eliminating transit fares
Scroll down for more content from the January/February 2020 edition. When/if a story appears online, the headline will be bolded and clickable. 
Want to read everything from our magazine? You can subscribe here.
In This Issue
Letters
Topics: Ethical Living

Responses to our November issue (print exclusive)