(RNS) — A group of progressive United Methodists announced Sunday (Nov. 29) they are forming a new Methodist denomination, the Liberation Methodist Connexion, or LMX.
For half a century, the United Methodist Church has debated the full inclusion of its LGBTQ members. It pushed any discussion of sexuality from its quadrennial General Conference meeting in 2016 to a special session in 2019, where delegates voted against allowing the church to ordain LGBTQ clergy or perform same-sex marriages.
A new plan has been proposed since then to split the denomination according to beliefs on LGBTQ ordination and same-sex marriage. The split was to be decided upon at the 2020 General Conference, but due to COVID-19 shutdowns, the conference was cancelled and the decision postponed until next fall at the earliest.
Some United Methodists have simply grown tired of waiting.
"The timeline of the Holy Spirit is driving our decision to launch LMX at this moment, and we are responding to that call," the Rev. Althea Spencer-Miller said during a presentation Sunday evening following the denomination's first online worship service.
The Liberation Methodist Connexion describes itself on its website as "a grassroots denomination of former, current, and non-Methodist faith leaders working on the unfolding of the kin-dom of God."
The website lists more than 40 collaborators involved in founding the new denomination, who call themselves "Liberationists." Those who spoke during Sunday's presentation declined to say how many churches or individuals have expressed interest in joining.
The LMX seeks to embrace the "full participation of all who are living out their God-given identities and expressions," according to the site. That includes people of all gender expressions and sexual identities, races and ethnicities, mental and physical abilities, sizes and ages.
Its theology "is not written in stone," the website said, but it builds on Methodist theology with various expressions of Liberation theologies, which were first developed by Latin American Roman Catholics in the 1950s and 1960s.
---
More from Broadview:
---
Correct doctrine is less important to the new denomination than correct action, collaborators said during Sunday's presentation. That action includes reparations, caring for the earth, and finding new ways to live together outside of systems like colonialism, white supremacy, patriarchy, clericalism and heteronormativity, they said.
"We seek not answers that lead us to correct doctrines as to why we suffer. We seek correct actions, correct praxis, where God sustains us during the unanswerable questions," Spencer-Miller said.
God was there in the seeds of the movement John Wesley started, she said.
"We are its queer, strange fruit," she added.
But members aren't expected to leave their denominations or faiths to join the LMX. In fact, collaborators said Sunday, United Methodist members are encouraged to continue to partner with the United Methodist Church's ethnic caucuses.
"There are no doctrinal litmus tests in the movement. We are moving beyond the supremacy of a single belief system," said the Rev. Janet G. McKeithen, a member of the Connexion working group.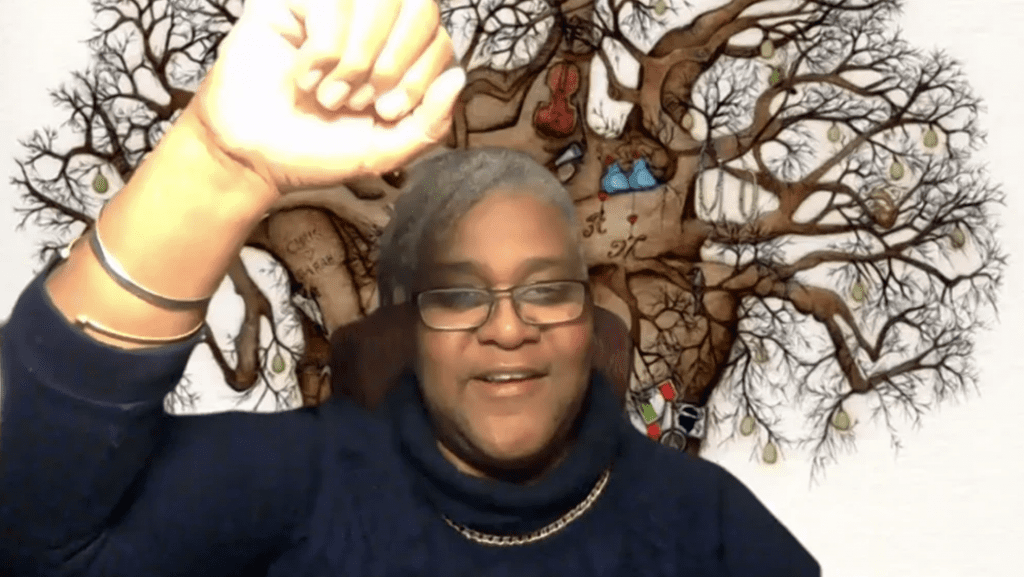 It's about following Jesus to the margins, added the Rev. Alex da Silva Souto, one of the leaders of UM-Forward and a General Conference delegate from the New York Conference.
Da Silva Souto told RNS in May that a coalition of groups already describing themselves as Liberationists had been discussing the possibility of forming a new denomination. That discussion grew out of events — the UM-Forward summit in May 2019 in Minneapolis, an Advent gathering outside of Denver, a Lenten gathering this spring in Dallas — following a special session of the United Methodist General Conference in 2019.
The Traditional Plan favored by theologically conservative United Methodists, approved at that special session, was set to take effect earlier this year, strengthening language in the denomination's Book of Discipline barring LGBTQ clergy from being ordained and same-sex couples from marrying in the United Methodist Church.
But United Methodist bishops and advocacy group leaders from across theological divides agreed to a moratorium on its enforcement in January after negotiating a proposal to split the denomination, called, "A Protocol of Reconciliation and Grace Through Separation." The proposal, negotiated by 16 United Methodists, would commit $25 million to create a new conservative "traditionalist" Methodist denomination. The "post-separation United Methodist Church" would then have the opportunity to rescind the Traditional Plan and pass affirming language.
Delegates would have voted on that proposal at the United Methodist General Conference scheduled in May. At the time, Da Silva Souto called its postponement, due to the pandemic, a "curveball."
But, said Da Silva Souto, "we're not waiting for the protocol to answer the call that we feel, which is love and liberation right now."
The LMX is planning to host its next worship service on New Year's Eve and encouraged those interested in joining to sign up for its email newsletter on its website.