Interviews in this article have been translated from Portuguese.
Life in a favela in Rio de Janeiro can be a daily challenge. Popular housing built precariously on hillsides, most of the time without infrastructure like basic sanitation, favelas represent inequality in the country. If violence, conflicts between police and drug dealers, and factions warring for control were not enough, the population still has to deal with prejudice from a more privileged stratum of society. This prejudice can be even greater if the resident is Black and LGBTQ, because, besides social and racial prejudice, they still have to deal with homophobia and transphobia from those who share the same space with them. Being gay, lesbian, or transgender in a Brazilian favela is a struggle for survival, respect and dignity.
The estimate is that the number of favelas is currently a little more than 1000. This also includes irregular subdivisions. Regardless of whether the favela is big or small, residents are used to a lack of resources like leisure, culture, and basic sanitation. According to Numbeo, the crime rate in Rio de Janeiro is 77.87, which is considered quite high.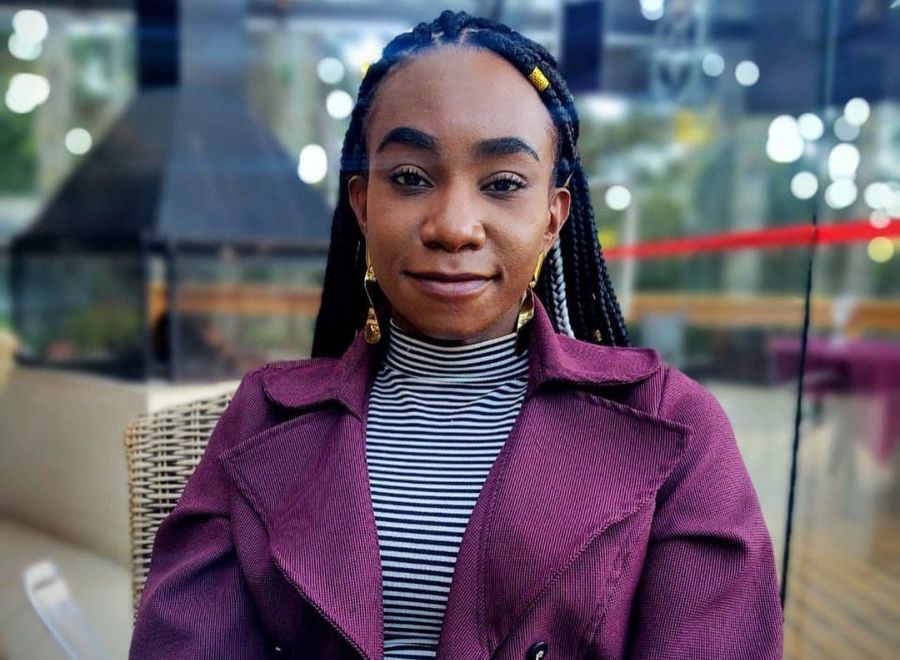 Everyone has a story to tell involving exclusion, prejudice and violence. Eloá Rodrigues, 29, is a transgender woman who lives in the Jardim Catarina favela, located in the municipality of São Gonçalo, near Rio de Janeiro. According to information from the favela's community centre, Jardim Catarina has 73,493 inhabitants, 70 percent of whom are Black. Rodrigues won the Beauty Trans Brazil contest in 2020 and this month, she is going to Thailand for another contest.
"I have seen myself as a transgender woman since I was 21, but I have considered myself transgender since I was born. From a very young age, I did not exhibit the masculinity that my family and friends expected of me. Being transgender in our society is difficult. They don't see us as human beings capable of exercising our full citizenship. I had to sever a lot of family relationships due to disrespect. I never asked anyone for acceptance, I only ask for respect. When we entered this contest to be recognized as women, we became vulnerable to violence.
As a Black woman and a trans woman, I became a target. It is a place of constant fear. I have already suffered aggression that I would call 'symbolic,' from people who were not willing to accept me as a woman in that space, from [those] not respecting the woman I was becoming. I've never been kicked out of the women's bathroom, but I've been questioned [as to] why I was there. I've heard jokes. But I don't let these things affect me. We transsexuals are related to easy sex. People think they have the right to touch us or ask invasive questions because our bodies are seen as public bodies. Today, I and other transgender people have family and social lives, but it's not easy, because people who maintain some affection with us also suffer a portion of this transphobia that is targeted to us."
---
Interested in more stories like this? Subscribe to Broadview's weekly newsletter.
---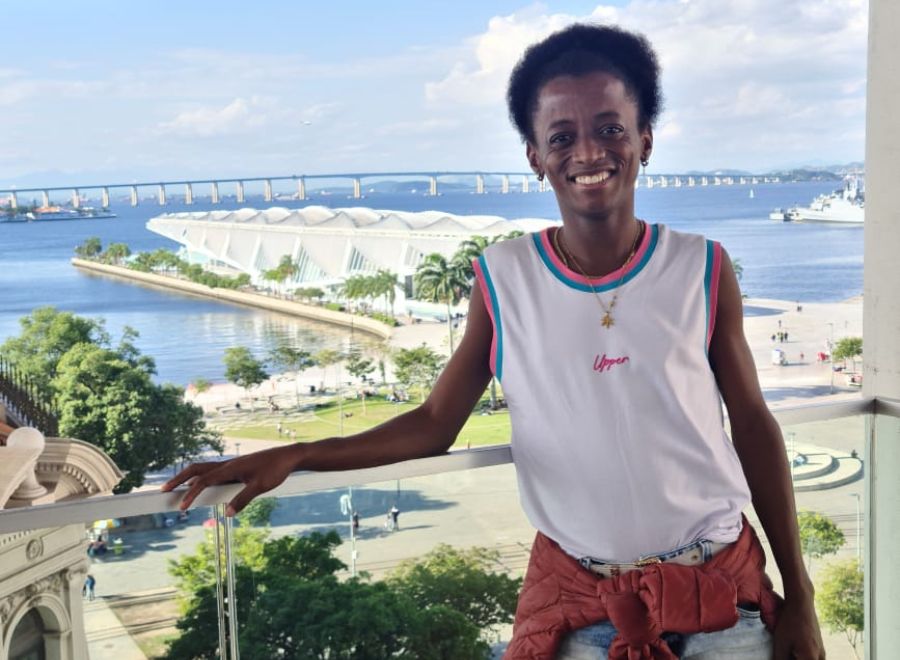 Thirty-seven kilometres away from Jardim Catarina, in Rio's North Neighbourhood, is the Maré Complex, a group of 16 favelas with an estimated population of 140,000 people. Maré is also the home of David Almeida, 27, a dance teacher, who describes himself as a Black and sissy queer from the favela:
"The favela is very LGBT-phobic, even more for us who are queer, Black and sissy, so we suffer a huge process of exclusion by the way they treat us, the way they talk to us, the way they do not respect our femininity. We already suffer homophobia for being a f*g, even more if you are softer. I say with pride that I am from the favela, that I am a 'favelado,'  we do not say we come from a community. I came out when I was 18. At the time, I lived with my mother, but I didn't tell her about it. I came out to myself, so I could better understand my sexuality. I've already suffered a lot of prejudice.
Being queer and black is to suffer racism along with homophobia. They are two forms of violence that we suffer. Once, I arrived at a party here [in Maré], and a guy told me he didn't want a f*g near him, and he kicked me out of the place because I was dancing. I've heard nasty words countless times. Fortunately, I managed to finish my studies, and I didn't drop out, like many do. I think the more LGBT traits we have, the greater the violent response. For me, being a small, very thin and delicate person is twice as difficult."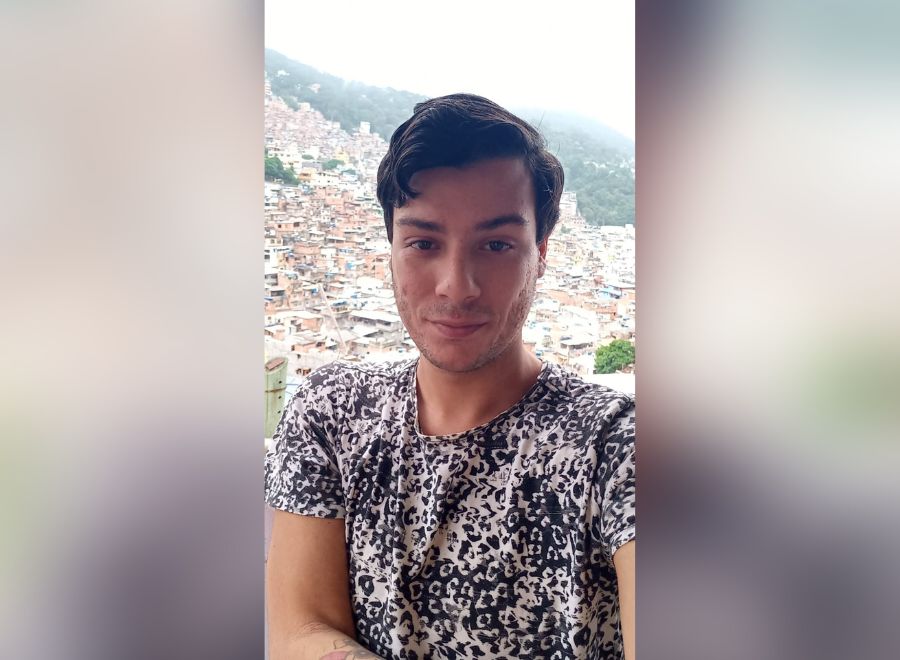 Rocinha Favela is the most famous and largest favela in Brazil, with about 70,000 inhabitants. It is located in the South Zone (prime area) of Rio de Janeiro. Wesley Silva, 23, lives in Rocinha. He is a makeup artist and drag queen, and his mother is a lesbian. Like other LGBTQ people, Silva also suffered discrimination for his sexuality:
"When I came out at age 11, I thought everything would be easier, but it wasn't. I was singled out as the f****t. In the favela, we suffer from prejudice from all sides; from criminals to the police, there are several situations, and we have to learn to deal with them in order to live in the favela. When I was about 14 years old, I was coming home at night here in Rocinha, and in one of the alleys there was a group of boys, and when I passed them, one of them punched me in the face, and said 'go away, f*g.' I hadn't done anything.
At first, me and some gay friends, tired of homophobia, went to talk to the leader of Rocinha at the time (drug dealer), and he ordered that gays should be respected, and from then on, we started to have more freedom. But there was an occasion we were playing a volleyball game on the sports court in the favela and some guys wanted to use the court to play football, and they started cursing us to get out of there, and we refused to leave, and suddenly pieces of tile started to rain on us. Friends of mine were hurt, some guys beat my friends, and I was scared not knowing what to do. I'm a drag queen also, and I still suffer from prejudice here, because I see it in people's eyes, sometimes they say, 'What the hell is that?' I always hear it when I leave home as a drag queen. I don't feel safe here."
***
These interviews have been condensed and edited for clarity.
André Aram is a journalist in Brazil, and over the years, he has been divided between his country and Portugal, with passages in countries in Africa and Europe. He has also contributed to the country's leading news portal in Brazil.
---
We hope you found this Broadview article engaging. 
Our team is working hard to bring you more independent, award-winning journalism. But Broadview is a nonprofit and these are tough times for magazines. Please consider supporting our work. There are a number of ways to do so:
Subscribe to our magazine and you'll receive intelligent, timely stories and perspectives delivered to your home 8 times a year. 
Donate to our Friends Fund.
Give the gift of Broadview to someone special in your life and make a difference!
Thank you for being such wonderful readers.
Jocelyn Bell
Editor/Publisher