From the ground, it was impossible to see all 500,000 of the people marching in Montreal on September 27 for the 2019 Global Climate Strike. But I got a visceral sense of the crowd's size once climate activist Greta Thunberg appeared on the big screens along the march's route. She was greeted with a roar that vibrated through my body and drowned out her first few words.
"Canada and [my home country of] Sweden have a lot in common," she said moments later, squinting into the sun with a hint of a smile. "They both love hockey … And you're a nation that is allegedly a climate leader. Sweden is also allegedly a climate leader." She paused while the crowd cheered again, then landed her punch: "In both cases, it means absolutely nothing. Because in both cases, it's just empty words."
Time will tell if the Global Climate Strike helped to transform lip service into true leadership. At the very least, it revealed a wide cross-section of people who care. In Montreal, every demographic turned up, from infants pushed in strollers with protest signs taped onto the handles to seniors chanting about the future their grandkids deserve. Normally, the same streets are filled with many of the same people going about their business as though the planet's health isn't on their minds. Seeing wave after wave of protesters pass by, I wondered if most of us have just been worrying silently and separately, ready for something — or someone — to rally us.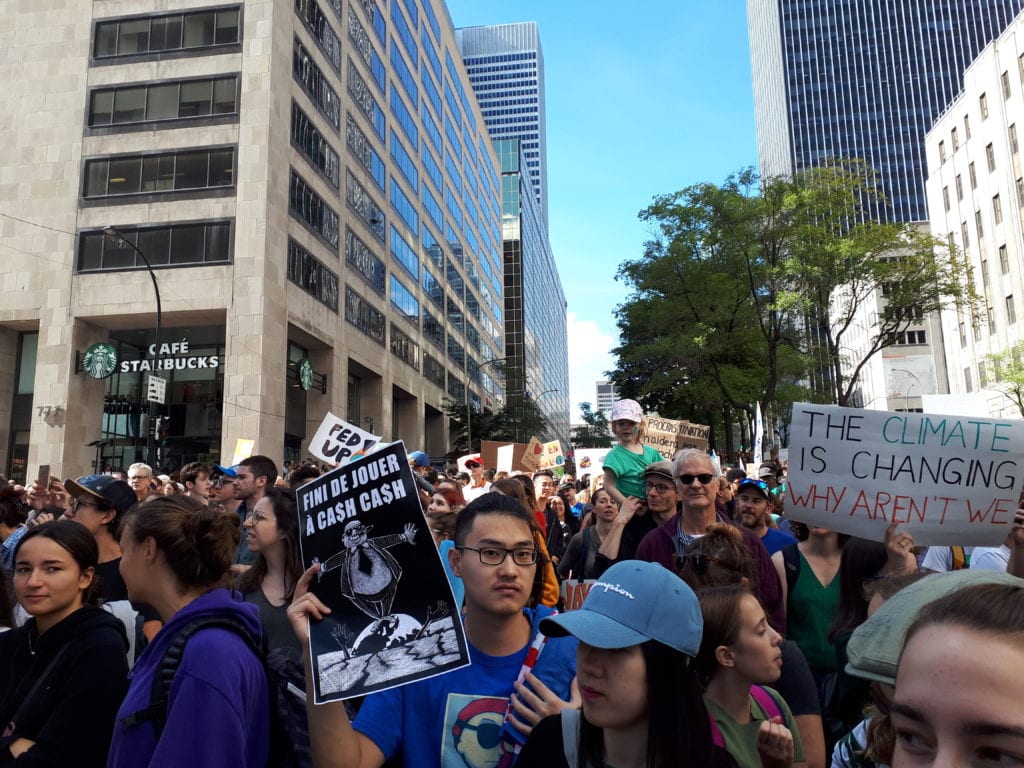 "We already had strong feelings about the climate crisis before Greta took her stand, but she showed us how to turn our feelings into action," confirmed a teenager camped on the lawn in front of Montreal City Hall after the march. He and a few friends were hoping to meet Thunberg — who was inside to be honoured with the keys to the city — on her way back out. "If we see her, we'll thank her for empowering us," he added.
Envious that I was going to be admitted into the same room as Thunberg, the young people asked me to pass their words on to her. I didn't get the opportunity: the assembled journalists weren't allowed to approach the 16-year-old, who surveyed us from behind a podium. Nor could we ask her questions, but she did volunteer her reaction to the day's turnout. "It's unbelievable," she said. "It's hard to take in."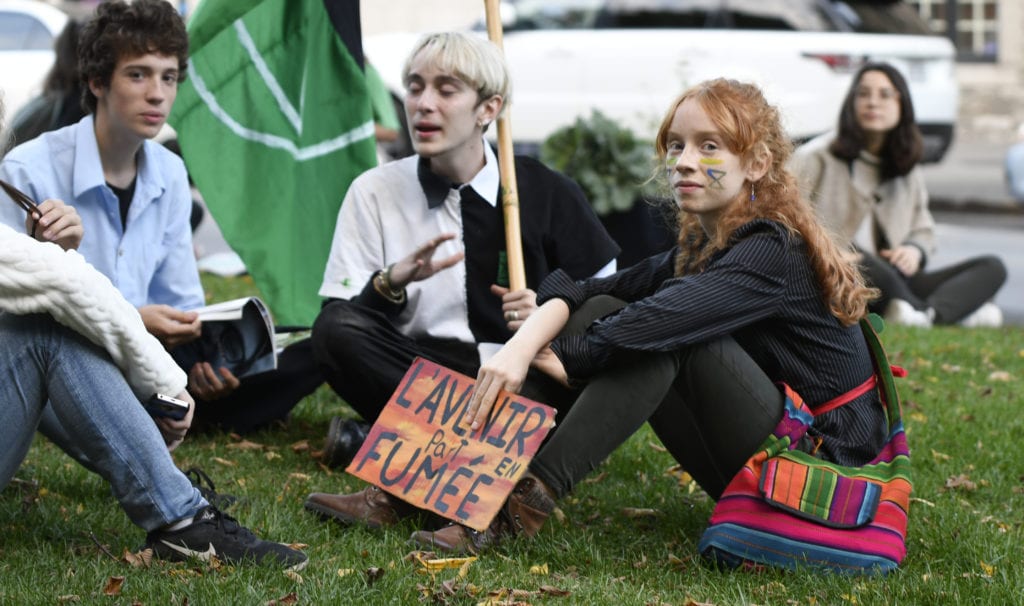 The fact that unprecedented masses of people participated in the strike doesn't guarantee that the world's governments will co-operate with one another, resist pressure from big polluters and implement effective solutions. Like so many, Thunberg is frustrated by the sluggish, uneven progress so far. Unlike so many, she hasn't buried this frustration quietly away. "We will continue with what we're doing until our leaders listen to us and to the science," she said firmly.
Then she left for a chat with a leader who may already be listening, mayor Valérie Plante. Earlier in the week, Plante had announced that Montreal aims to reduce its carbon emissions by 55 percent by 2030. Improving public transportation, updating the building code and creating large green spaces are all among the city's planned strategies.
As Plante and Thunberg climbed the stairs together, I hoped it was a sign of things to come.
For more of Broadview's award-winning content, subscribe to the magazine today.