(RNS) — Lent is the season of prayer and penitence Catholics and many other Christians observe in preparation for Easter.
That traditionally has included practices like lament, sorrow and fasting, abstaining from meat on Fridays and "giving up" something like coffee or sweets or social media for 40 days.
This year, Megan Westra is giving up all that for Lent.
Instead, the progressive Christian speaker and seminary student has launched an email devotional called "Lent-ish," urging her readers to look on the bright side of the season.
The first email went out on Ash Wednesday, when many Christians consider their own mortality and receive a cross of ashes smeared on their foreheads along with the words of Scripture: "You are dust, and to dust you shall return."
Westra renamed it "Confetti Wednesday."
"If death is inevitable, then today had better count," she wrote in that first Lent-ish email.
Cue the confetti — or, as she called it, "dust that goes about its day knowing it's adding something to the festivities—even if it's simply a little sparkle."
Westra discovered Lent as she started deconstructing her evangelical beliefs as an adult. Lent seemed like "a whole season devoted to critiquing things and pulling them apart," she said.
A worship pastor at the time, she said, "I lived for Lent."
For years, she focused on "depressing" songs during the season. When her worship team complained, she insisted, only half-joking, that they sit with their despair and judgment and repentance and enjoy it.
"That has carried me well through several seasons of life," she said. "And I think that that's really important to have those seasons where you do do some really serious soul searching and deep introspection and really carry the weightiness of that."
But this year as Westra headed into Lent, she was struck by the lyrics of a Mavis Staples song: "What good is freedom if we haven't learned to be free?"
"What if we view this desert time of Lent as not just a time to reflect or to lament or to confess or to fast, but a time where we learn to be free?" Westra asked.
She knows how to cry out against injustice, she said. What she lacks, she said, is a vision for what comes next, for what it would look like for the Christian idea of the "kingdom of God" to come in all its fullness.
It's an idea that seems to have resonated. About 350 people already had signed up for Westra's daily "Lent-ish" emails before she sent the first one, she said.
And other Christians seem to have similar ideas for embracing Lent this year.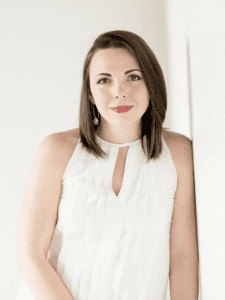 Progressive Christian author Sarah Bessey has curated a list of 40 "life-giving, imaginative, simple, non-restrictive, healthy, and generous" practices for the season. Meantime, the Washington National Cathedral is encouraging people to add "one act of kindness, generosity or justice each day," rather than give something up.
Lent is a season of "spiritual renewal and deepening of one's faith and commitment to Christ and attempting to grow deeper in love and more faithful as a follower of Christ," according to William Johnston, an associate professor of religious studies at the University of Dayton, a Catholic school in Ohio.
For example, Johnston said, those going through the Rite of Christian Initiation of Adults to become Catholic are asked to give attention to things they need to root out of their lives so that they can commit wholeheartedly to Christ.
They're also asked to give attention to what needs to be strengthened in their faith.
"So looking at both dimensions is very much a legitimate part of what Lent can be," he said.
And there are times when Lent needs to be practiced differently or creatively, said Rev. Tish Harrison Warren, an Anglican priest and author of "Liturgy of the Ordinary."
It's not about fasting for the sake of fasting, Warren said. Rather, the season should help Christians "contemplate Jesus and to know and love him more and — yes, at times — taste just a thimbleful of his sufferings through embodied practices."
After the birth of her second child, her spiritual director instructed her to practice joy during the season. Once a week, she walked to a coffee shop, ordered her favorite drink and read a novel for two hours while her husband watched their children.
"What if we view this desert time of Lent as not just a time to reflect or to lament or to confess or to fast, but a time where we learn to be free?"
It was "blissful," she said, but it's not something she would recommend for everybody.
Warren doesn't want Lent to go the way of Advent, which traditionally was considered "a little Lent" preparing for Christmas and now gets lost in the countdown to the holiday.
There is a time for asceticism and self-denial in the Christian life as well as a time for celebration, she said. And there's a reason Lent has remained a season of repentance and fasting for thousands of years, even through plagues and wars and other dark times in history.
"My main point is that different people need different things to grow at different seasons of life. And we need to be open to where we are since discipleship is never 'one size fits all,'" she said.
In her first few "Lent-ish" emails, Westra has encouraged readers to fast from criticism and instead take on gratitude as a spiritual practice.
As she has written the reflections that will land in readers' inboxes over the next 40 days, Westra said, she has touched on traditional Lenten themes. She has also asked where they're going and encouraged those practices: gratitude, vision, hope, courage, nourishment and noticing.
Gratitude, she admitted, is a "difficult practice, perhaps especially in days when divisions are high and the world is full of things desperately in need of critique."
But, she wrote, "If the invitation of Lent is to practice abstaining from something to focus more fully on who God is and how God is at work in the world, then I need to fast from my dependence on criticism."