My dad is a feminist. Always has been. You won't see him wearing a pussy hat and marching in the Women's March — just getting to the retirement home's dining room with his walker is a workout and a half for him. But 90-year-old Kirk Thornton has been a feminist for decades. Let me explain.
In the early 1960s, we lived in the pre-fab Toronto suburb of Don Mills. My parents enjoyed their little bungalow with its postage-stamp lawn where their three young daughters played. Don Mills was growing fast. In fact at that time, the new community was raising funds for an impressive double-rink arena for the local hockey teams. Dad answered the door when the canvassers came to ask for a donation. He was just about to open his wallet when he asked, "Will there be girls' hockey as well?" He didn't get the answer he had hoped for. "Oh no, girls can still go figure skating at the old rink." Dad told them he wasn't interested after all, and sent them on their way.
A decade later, we were living in Orillia, Ont. I was 12 years old, and Dad knew I was a big hockey fan and self-professed star of our street hockey gang. There was no ice hockey team in town for me to play on, but Dad had a colleague whose daughter played on a girls' team just down Highway 11 in what was then Oro Township. He asked me if I wanted to check it out. DID I? I couldn't wait!
It was the beginning of a special relationship between him and I. He would come home from work early on Monday afternoons to drive me to the weekly team practice for 6 p.m. Anyone familiar with Highway 11 between Orillia and Barrie will know that it has its own weather system, and is snowbelt central in the winter. There were a few white-knuckle drives, Dad keeping his eyes on the road as I prattled on about the team, bragging that I was now on the power play AND the penalty kill. On Mondays when it didn't snow, Dad would drive straight on into the setting sun. I couldn't see a thing through the blinding light, but somehow, we always made it to practice on time.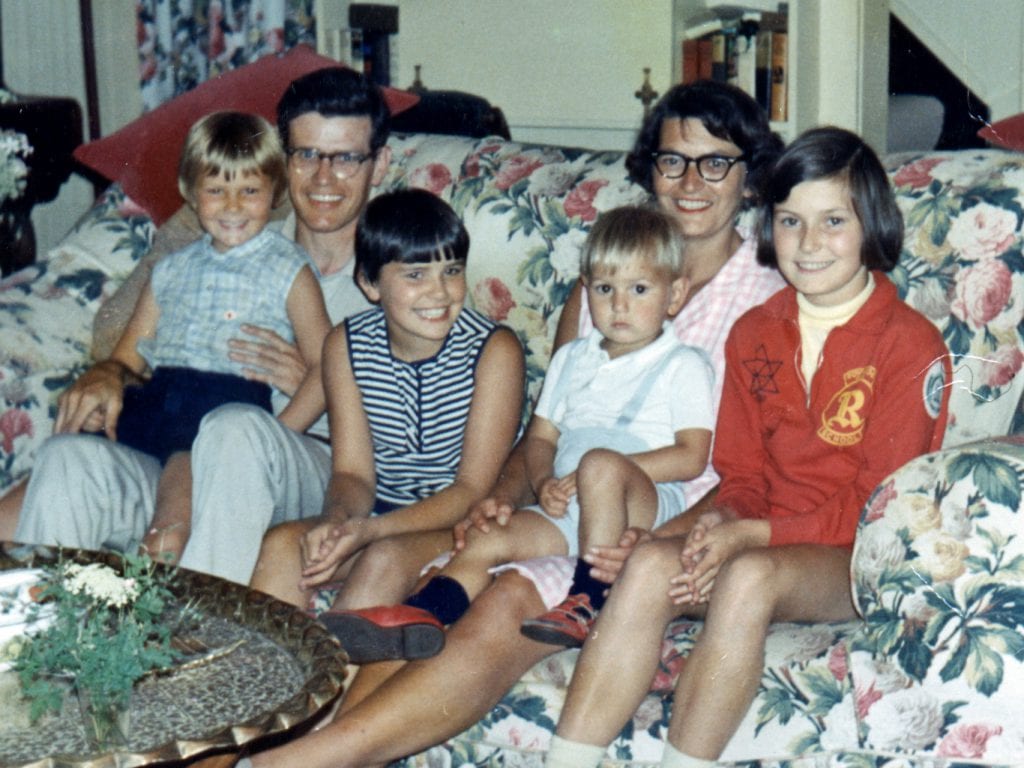 My team, the Oro Rockets, played in the boys' house league. We had a game every Saturday morning against boys a year or two younger than us. Dad got up early to get me dressed — we didn't have a real changeroom at the arena — and to the game on time. I loved it. Opportunities for girls and women to play organized hockey in the mid-'70s were few, so I felt sort of special.
After the game, it was back up the highway. We discussed my play and the team's. Dad was never mean and never said a bad thing about any of the players, even the weakest one. He knew I was pretty good, but not the superstar. He always said I had "good hockey sense." Our Saturday ritual included a stop at a bakery outlet where we picked up fresh butter tarts. Raisins for him, none for me, although I have come around to them as an adult.
I've been thinking of those days a lot lately. My dad has recently been diagnosed with cancer. It's treatable, which is good news. And now it's me who does the driving down Highway 11 to take him to his weekly radiation treatment in Barrie, just south of what is now Oro-Medonte. We talk about my old team, wondering where those girls — women — are now. He brings up the time I got the wind knocked out of me, "You shouldn't have tried to check that boy into the boards," he says. He remembers all my plays. I point to the spot where the bakery used to be. It's a gas station now. With the sun now in my eyes, I get him back to his home and he tries to give me money for gas and parking. A gentleman? Yes. A feminist? Through thick and thin.
Broadview is an award-winning progressive Christian magazine, featuring stories about spirituality, justice and ethical living. For more of our content, subscribe to the magazine today.