James Ruston relates strongly to Jean Valjean, the main character of Victor Hugo's Les Miserables. Like Ruston, Valjean served almost two decades in prison and emerged to find a world that rejected him. "He was released and had a really difficult time finding supports," says Ruston. 
Ruston received a life sentence at the age of 17 with possibility of parole after 25 years in 1989 for the murder of a Hudson's Bay executive at a gas station in Burlington, Ont. He says it was a robbery gone wrong, where his friend got carried away and beat the man to death. The judge, however, had him tried as a adult for first-degree murder and he was sent to Collins Bay penetentiary in Kingston. It took 18 years to appeal the sentence down to life and parole after 10 years. 
Now 48, he's been back and forth from prison in the 13 years since, often for violating parole by drinking alcohol. He now lives in a halfway house in Toronto, which is transitional housing to help prisoners reintegrate into a community. Since his most recent release in October 2019, he's tried to find a job, but it was challenging for him to find anything that didn't require a background check. "I couldn't even get a job delivering food on a bicycle," he says. Buying clothes, too, was an unexpected expense. "You don't really need a lot of clothes when you're in the prison system, they provide you with a lot of that stuff."
---
More on Broadview:
---
Many more prisoners have been released from detention centres and prisons as the COVID-19 crisis progressed through 2020, although most were charged with non-violent offences. The virus spreads quickly in overcrowded prisons, so Canadian and provincial courts released more prisoners on bail and on parole than usual. Most of the prisoners were released from provincial jails, which contain prisoners who are waiting for trial or who have been sentenced to two years or less. Between February and April 2020, the number of prisoners in Ontario dropped by almost a third, from about 8,300 to around 5,900, and the inmates across all of Canada's provincial prisons dropped by a quarter.
These prisoners may seem lucky, but many emerge into an environment without the support they need. Alannah Fricker, the lead organizer of the non-profit Toronto Prisoners' Rights Project, says that there have been fewer supports, not more, provided during the COVID-19 crisis. "A lot of the housing options that were available, like halfway housing situations and supportive housing situations, have been cut," she says.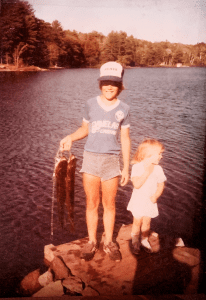 The numbers bear this out: the Toronto Star reported in April 2020 that the number of beds had dropped by 20 percent across Canada due to COVID-19 safety measures. Meanwhile, bus companies like Megabus have been running on reduced schedules, which can make it difficult for prisoners to get home. There are other expenses that have to be covered as well. "People are often left with inappropriate clothing," Fricker says. "Say they were arrested in the summer. They get out in the winter, and they'll get out without a winter coat, without boots." 
The Ontario government provides a few basic supports to prisoners. Corrections staff work with prisoners to plan for their release, including where they will live and how they will get there, but participation is not mandatory. A spokesperson for the Ontario Ministry of the Solicitor General, which runs the correctional system, told Broadview that they had added cloth face masks and information about COVID-19 safety to their resources.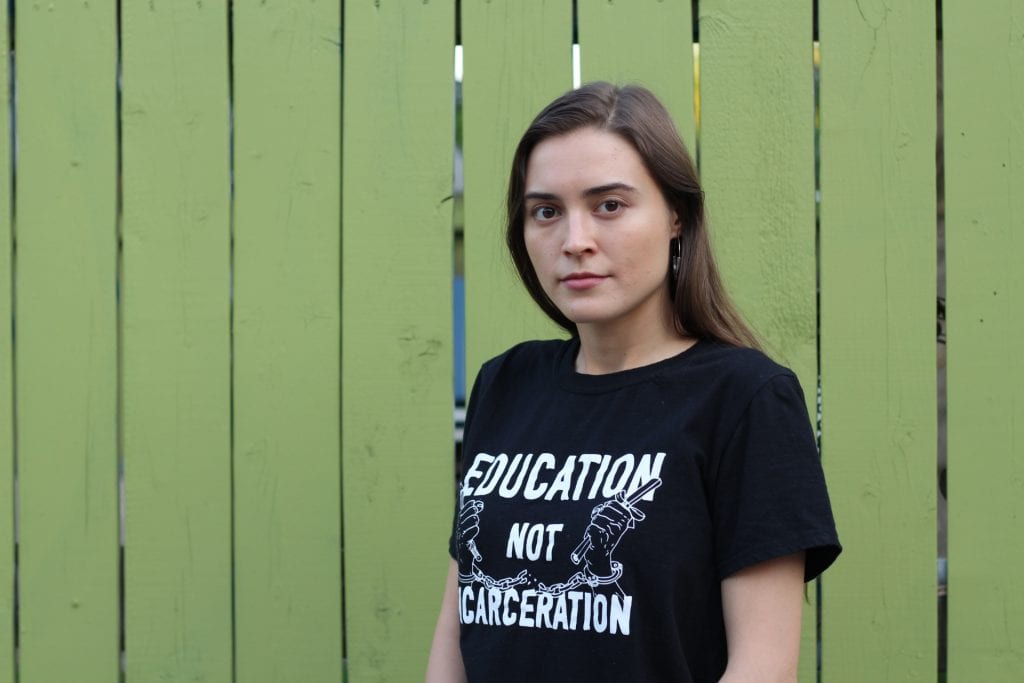 Fricker and other members of the Toronto Prisoners' Rights Project launched a fundraiser in 2020 to send a $225 stipend to recently-released prisoners and those still inside. As of early January 2021, they distributed around $135,000 to about 600 people. Even so, she says that's less than half of the 1,500 people who applied. "We desperately need to more than double our funding," Fricker says. In February, they opened a merchandise shop to raise more money.
The situations inside halfway houses can also be almost as constraining as prison. One prisoner, who asked that his name be omitted, says he isn't permitted to leave the halfway house where he's staying in the Greater Toronto Area unless he is going to a medical appointment or to work. He's trained as a barber and a personal trainer but work is hard to come by, given his criminal record and the province-mandated lockdown. "I feel like I'm in segregation," he says. He has since gotten a job at a factory through an employment agency.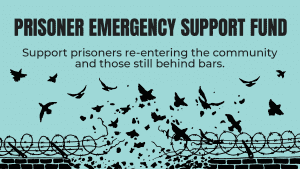 He was charged with illegally possessing a firearm, which got him a four-and-a-half-year sentence, and was recently let out on parole in October from Warkworth Institution, a federal penitentiary, for good behaviour. The former prisoner is now supposed to complete an online training program as a condition of parole, but he didn't bring a computer to the halfway house because he thought he could go home to get it. "I'm not even allowed to do that right now," he says (he's now completing it through his phone).
So, the prisoner is living in a small windowless room and waiting for the lockdown to end. The halfway house has more than 50 beds and he says it seems to be almost full. While he can't leave, he's concerned about COVID-19 spreading from staff, who do go home at the end of the day. 
Although the stipend from Toronto Prisoners' Rights Project is a small amount of money, it goes a long way. Ruston says the stipend helped him visit his family in Waterdown, Ont. "It was about 30 bucks to take the GO train there and back," he says. The stipend also helped him buy new clothes for himself and pay for his phone bill.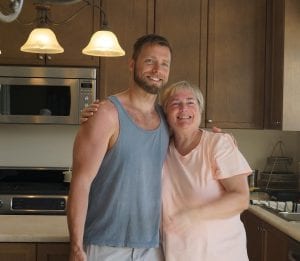 As for the effect on him, he again reached for Les Miserables. In the novel, Valjean steals silver from a bishop who gave him shelter. When he's caught by soldiers and brought back, the bishop does not turn him in, but instead gives him candlesticks. "It was so out of the ordinary that it kind of shocked him into changing his life," Ruston says. He feels that way about small kindnesses he's received as he's tried to rejoin society. Firstly, there's the $225 stipend. And then there's a classical music performance he attended for prisoners by the charity Looking at the Stars, which moved him so much that he's now volunteering with the organization. 
Receiving help from people he didn't know was a shock because he's accustomed to routine humiliation, isolation and abuse in the prison system, he says. It was something that drove him to depression and alcoholism when he was previously on parole. "You get used to the sense that people don't want you, that people don't like you, that it becomes a part of your identity," he says. "And when people are willing to go against that, even in these token ways, it sort of challenges those feelings and those beliefs."
***
Sebastian Leck is a Toronto-based writer and editor whose work has appeared in The Walrus, Toronto Life, the National Post and CBC News.
---
We hope you found this Broadview article engaging. 
Our team is working hard to bring you more independent, award-winning journalism. But Broadview is a nonprofit and these are tough times for magazines. Please consider supporting our work. There are a number of ways to do so:
Subscribe to our magazine and you'll receive intelligent, timely stories and perspectives delivered to your home 10 times a year. 
Donate to our Friends Fund.
Give the gift of Broadview to someone special in your life and make a difference!
Thank you for being such wonderful readers.
Jocelyn Bell
Editor/Publisher