Have you ever been sitting there, casually getting in your daily upper-body exercise by swiping left on 50 men in a row on Tinder, and all of a sudden, the white guy you matched with three weeks ago messages you: "What's up, my caramel mocha princess?"
No? Just me? Cool…
As a woman of colour, I've noticed that white men have this weird obsession with comparing us with food items. It's pretty funny, but according to comedian and Spice Arts Collective producer Zainab A., who isn't comfortable sharing her last name, jokes like this don't do well in whiter crowds.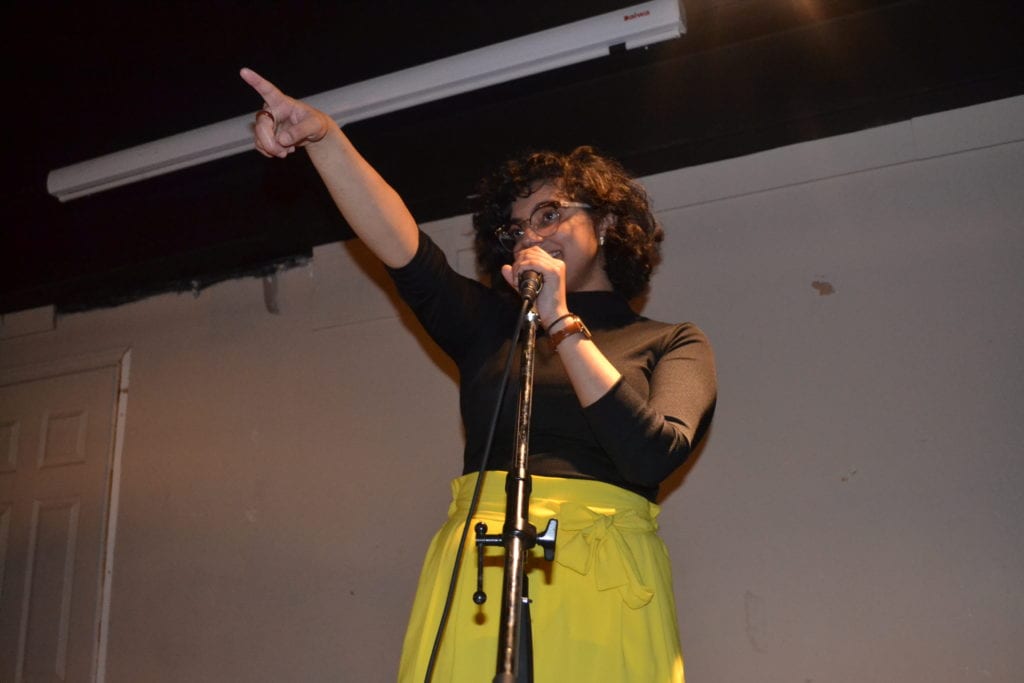 Zainab, a student at Carleton University in Ottawa, started Spice last September as an arts and comedy collective for marginalized folks in the city like queer and trans people and those who are Black, Indigenous and of colour. Last weekend's show was the fifth.
She said she saw a need for a safe space that prioritized the voices of women of colour because she didn't see people who looked like her on stage, nor could the homogenous audience relate to the stories she had to tell.
"All I hear is a bunch of middle-aged white dudes complaining about their kids," she recalled from past experiences watching stand-up comedy.
Saturday's "Pride Edition" show took place at an Ottawa coffee shop that replaced its usual decor with rows of mismatched chairs. With online tickets sold out and a pay-what-you-can-at-the-door policy, the show's crowd, which was as diverse as the chairs, spilled into the foyer.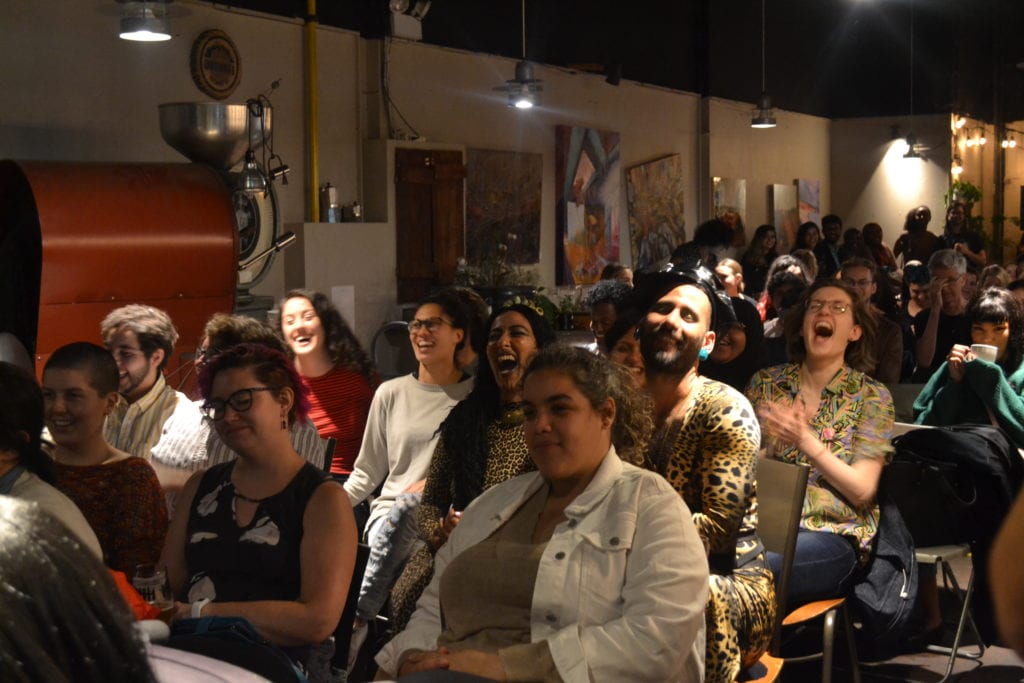 Acts included spoken word and poetry (in English and French), stand-up comedy, a belly-dance drag performance, live music and visual arts. Performers varied in race, sexuality, faith, gender and abilities.
Ayan Abdirahman's act stuck with me. The queer Somali-Canadian comedian joked about a fictitious story of being mistaken for a nanny when going out with their white husband and mixed-race kids, calling it a torture of Abdirahman's own design. We all laughed, first, because the punchline showcased a fetishization of interracial relationships and people's readiness to accept these unions. More importantly, because most people in the room could relate to the experience of being in similar relationships or a situation in which they were belittled for their differences.
Safe space is a controversial term. Some think it excludes white people from conversations and fails to prepare marginalized folks for the real world.
I found it did quite the opposite. At Spice, the QTBIPOC performers (queer, trans, Black, Indigenous, people of colour) felt comfortable being themselves, assured that the audience would also be able to share and respect their different experiences.
It's "a space where we can exist on the stage and in the crowd, it's all about solidarity with your community," Zainab said. Especially in Ottawa, where she thinks there is a white monopoly on Pride.
"I feel like people of colour and LGBTQ people have been extremely separated, [but] there are plenty of people who identify as both. I want this show to be a place where everyone doesn't feel like they need to be boxed," said Zainab. "For example, a trans woman of colour doesn't have to feel like her identity is separated. She doesn't feel like she has to act more white in queer and trans spaces. This space brings together intersections of everyone's realities."
I was also surprised to hear that the university student paid all of her performers. She said that often, young marginalized artists don't know their own value and work for exposure.
"But exposure doesn't pay rent. Exposure doesn't put food on the table. That's what's unique about Spice. It also puts value into comedy."
CORRECTION: A previous version of this article misidentified Ayan Abdirahman as Ethiopian-Canadian, when they are Somali-Canadian. It also implied that the story Abdirahman told during their act was true. This version has been corrected. 
For more of Broadview's award-winning content, subscribe to the magazine today.