Children's books have changed—but our buying habits have not.
For many of us, buying a book for a new baby or a beloved young relative is a chance to revisit happy memories. We buy them the books that once brought us joy, secure in the knowledge of a cultural job well done. But this nostalgia-based shopping has unexpected consequences: it stifles efforts to introduce new, diverse voices to our children's bookshelves.
I recently dove into BookNet Canada's statistics for our country's most-purchased picture books in 2019. The top 10 list I synthesized still includes the classic titles The Very Hungry Caterpillar (1969), Love You Forever (1986), and Oh, the Places You'll Go! (1960), plus other titles at least a decade old. One book, Sharon, Lois and Bram's Skinnamarink, is newly published—but it capitalizes on the nostalgia of young parents who remember the 1980s popularization of a song from 1910.
In fact, the only top-10 picture book that was fairly new and was not a follow-up to an existing bestseller was 2017's Dear Girl by Amy Krouse Rosenthal and Paris Rosenthal. This was also the only title with no white, male author; its illustrator, Holly Hatam, is one of only two creators of colour on the list. 
---
More on Broadview:
---
Why does this matter? Books are incredibly powerful tools for building a child's worldview. Understanding the experiences of others—something that reading stories by and about people with different lives makes possible—is essential for creating an equitable and empathetic society. Diverse representation also means that all kids can see themselves as heroes, authors, illustrators, and leaders in cultural dialogue. 
Recent years have seen a strong movement to diversify the children's book industry, from the stories that are told; to the creators who tell them; to the agents, publishers, and editors who mold the final product. Progress is being made, slowly, on the first two points. Books by BIPOC, LGBTQ2+, and disabled authors are making waves among critics and award juries. But this progress will be limited as long as consumers cling to their old favourites.
To understand the full impact of consumer choices, it's important to know something about how books are sold. Major retailers make their decisions about how many copies of a book to pre-order many months before it's published. Those pre-ordering decisions are increasingly based on the success of other recent titles with the same themes. Strong sales of recent comparable titles mean high pre-orders, which might lead the publisher to increase the book's print run and even improve its marketing budget. 
The result of all this is that buying a diverse or innovative book today doesn't just help that book; it sends ripples through the entire industry to encourage the publication of similar books over the next few years. 
Am I suggesting we throw away our old classics? Not at all, although we should think critically about whether they have aged well. But we are sitting on an untapped treasure trove of picture books that inspire, entertain, educate, and make big ideas accessible to little readers. To grow that treasure, all we have to do is enjoy it more fully. 
Here are some ways you can support the publication of diverse books:
Learn about new titles through newspapers, journals, and book blogs 

Pay attention to independent Canadian publishers, which often have mandates to publish diverse books 

Prove the demand for new diverse books by pre-ordering

Shop through independent bookstores if you can; usually, a higher percentage of these sales is passed on to the author

Explore the curated lists at the Social Justice & Diversity Book Bank hosted by the Canadian Children's Book Centre
 Your Christmas tip sheet: Children's books by diverse Canadian authors
These recommended titles were provided by the Canadian Children's Book Centre.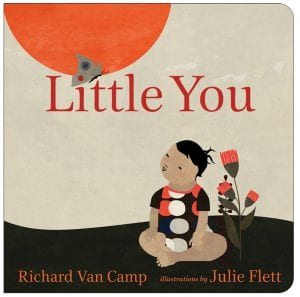 Babies, ages 0–3
Written by Richard Van Camp
Illustrated by Julie Flett
Orca Book Publishers
Available in English and in several bilingual editions, a poetic celebration of a baby's small and mighty presence in a family.
Picture Book, ages 4–7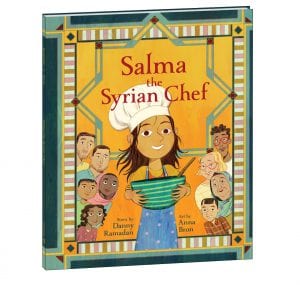 Written by Danny Ramadan
Illustrated by Anna Bron
Annick Press
Celebrate empowerment, food, and community with the story of a young new Canadian, formerly a Syrian refugee, who cooks up a way to make her mama smile.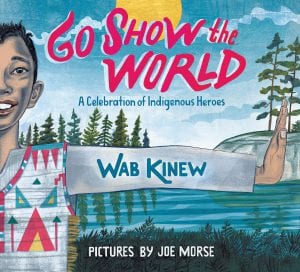 Non-Fiction, ages 5–9
Go Show the World: A Celebration of Indigenous Heroes
Written by Wab Kinew
Illustrated by Joe Morse
Tundra Books
This illustrated nonfiction book highlights Indigenous leaders and heroes, reminding all North Americans—even those without Indigenous ancestry—that "some part of your character has an Indigenous identity."
Junior Fiction, ages 8–12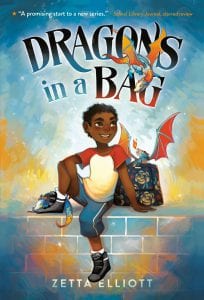 Written by Zetta Elliott
Random House Books for Young Readers
Fantasy can be about anyone, anywhere—including a boy who finds himself in an inner-city apartment with a clutch of hatchling dragons.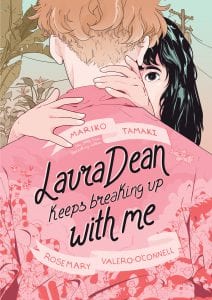 YA Fiction (graphic novel), ages 14 and up
Laura Dean Keeps Breaking Up With Me
Written by Mariko Tamaki
Illustrated by Rosemary Valero-O'Connell
Groundwood Books
Toxic relationships are confronted with honesty and compassion in this graphic novel about a 17-year-old girl whose girlfriend repeatedly dumps her.
***
Erin Alladin is a children's book editor and author living near Parry Sound, Ont.
---
We hope you found this Broadview article engaging. 
Our team is working hard to bring you more independent, award-winning journalism. But Broadview is a nonprofit and these are tough times for magazines. Please consider supporting our work. There are a number of ways to do so:
Subscribe to our magazine and you'll receive intelligent, timely stories and perspectives delivered to your home 10 times a year. 
Donate to our Friends Fund.
Give the gift of Broadview to someone special in your life and make a difference!
Thank you for being such wonderful readers.
Jocelyn Bell
Editor/Publisher