In 2019, rents in many cities across the country reached an all-time high while vacancies plummeted — a detrimental combination when it comes to affordable housing. Here, we take a look at how the median price of renting a one-bedroom apartment has changed since June 2016, when the site PadMapper started generating monthly rent reports. Prices dipped in Edmonton and Regina as of July 2019, but tenants are experiencing sticker shock elsewhere.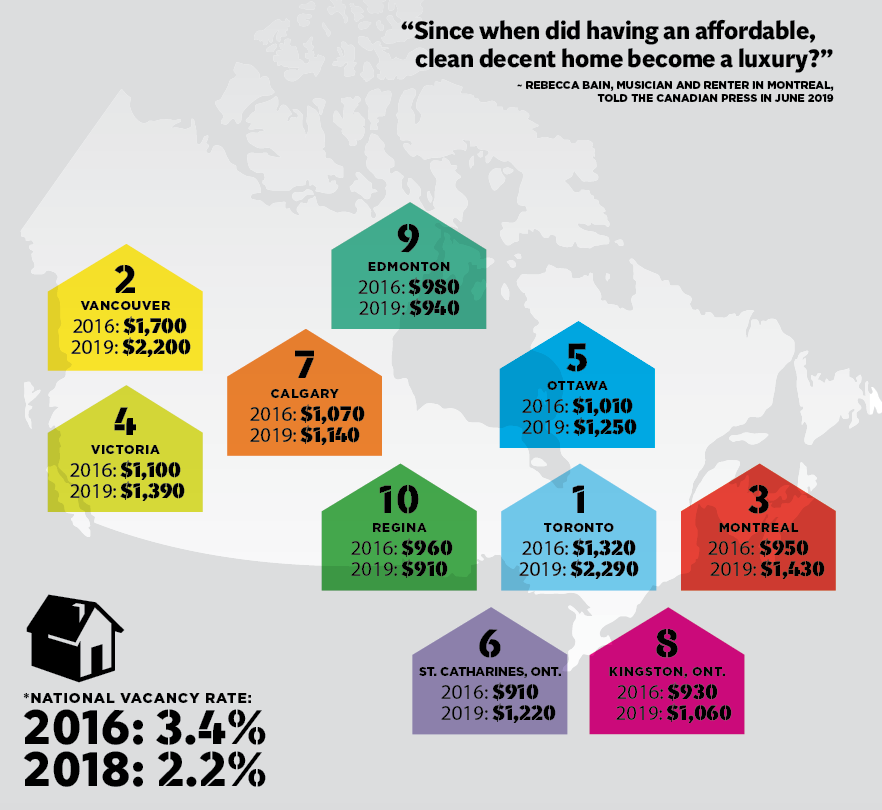 *Source: Canada Housing and Mortgage Corporation
This infographic first appeared in Broadview's November 2019 issue.
Broadview is an award-winning progressive Christian magazine, featuring stories about spirituality, justice and ethical living. For more of our content, subscribe to the magazine today.