Research suggests newcomers rely on social media, particularly Facebook, for news more than other Canadians, raising questions about how diaspora communities may be affected by tech giants' response to new federal legislation.
Bill C-18, or the Online News Act, would force tech companies like Meta and Google to make deals with news publishers to compensate them for sharing news on their platforms.
After the act became law, both Meta—which owns Facebook and Instagram—and Google announced they would completely block access to Canadian news on their platforms across the country once it takes effect.
The comments concern Saranaz Barforoush, an Iranian immigrant and a professor in the University of British Columbia's School of Journalism, Writing and Media.
Losing access to reputable Canadian news sources on social media could lead to a void in which misinformation spreads, especially among newcomers who may be less familiar with Canadian news, Barforoush warns.
This could in turn make diaspora communities lose interest in the news, she adds.
"The less interaction for newcomers, for immigrants with news in another language, news about another country that they're starting to call home, it will really derail this effort of helping citizens verify information because they're not seeing it all the time," she says.
Research by the Media Technology Monitor, a product of CBC / Radio-Canada, shows newcomers to Canada are more likely than other Canadians to access news via social media.
The findings come from a poll released in February which surveyed nearly 4,000 people who had immigrated to Canada in the last five years about their news consumption habits. For the Canadian-born sample, 800 people were surveyed.
Forty per cent of newcomers surveyed said they primarily used social media to find news, compared to only 17 per cent of those born in Canada.
Facebook is the first place newcomers go for news, followed by Google News, which is also at risk of being blocked in response to the bill.
The poll takes place annually and has shown similar results in the past.
Barforoush says social media has been essential in connecting immigrant communities with others back home or across the diaspora as well as in helping newcomers find relevant information.
"A lot of diasporic communities online are focused on you know, 'here's where to get your driver's license,' 'here's how to get a job, 'if you're in a medical field, here are the tests you need to take.' And to that extent, in a lot of these social media platforms like Instagram or Facebook or TikTok, a lot of these diasporic channels have kind of popped up," she says.
---
Want to read more from Broadview? Consider subscribing to one of our newsletters.
---
But that also brings the challenge of how to find reputable information, highlighting the desperate need for increased media literacy in Canadian society, she says.
"If we want to really tackle social media platforms … our biggest project should be increasing media literacy in our society, so that our people … have the ability to know how to get verified information, know how to fact check the news, know how to detect bias," she says, suggesting media literacy courses for groups like newcomers and post-secondary students.
For Canadian media, on the other hand, it shows the importance of making content accessible to immigrants by ensuring they are adequately represented and maintain interest in the news, she says.
Ethnic media could fill gap
Meta's reaction in particular prompted increased pressure from the federal government, which has pulled all of its advertising from the tech giant's platforms. Since then, some provincial and municipal governments across the country have followed suit.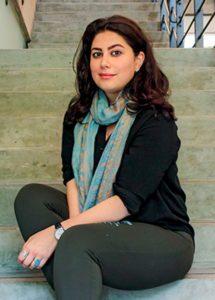 In response to questions about the effects of the bill, the heritage minister's office did not address immigrants' access to information, but said the bill was necessary to fairly compensate Canadian newsrooms.
"[Bill C-18] levels the playing field by putting the power of big tech in check and ensuring that even our smallest, ethnic, Official Language minority, Indigenous; and local news businesses can benefit through this regime and receive fair compensation for their work," said Laura Scaffidi, press secretary for Heritage Minister Pablo Rodriguez.
Barforoush says while she supports taking a stand against the tech giants, governments must ensure they find alternative ways to reach intended audiences.
In the meantime, immigrants and newcomers will likely turn to their diasporic communities to find other ways to access necessary information, Barforoush says.
One of those ways could be through ethnic media, which often offers news to communities through mediums other than online.
Thomas Saras, the president of the National Ethnic Press and Media Council of Canada (NEPMCC), says he's not entirely concerned by the conflict over the bill. 
The 1,200 ethnic media outlets represented by the NEPMCC could fill the gap left by mainstream media while providing immigrants with news in their mother tongues, especially older immigrants who may prefer print or TV over social media, he explains.
Barforoush agrees. "The [increased] absence from Canadian news outlets would mean that jobs for ethnic outlets are a little bit more crucial here because they need to keep an eye on headlines that are more national and not just focus on one specific group," she says.
"The role of ethnic news outlets, whether we do have access to Canadian news or not, it's just so crucial in this experience as an immigrant, especially if … you still need to kind of have some guidance on how to navigate everything here."
But despite the importance of ethnic media in keeping diaspora communities informed, Saras says Meta has not been cooperative. 
---
More on Broadview:
---
Before Bill C-18 passed, the NEPMCC and Meta negotiated a deal for over a year, Saras says, but none of Meta's offers were enough.
"We told them, 'we cannot continue this conversation because it's not serious,'" he says. "This is how the industry is getting abused by the powerful in the business, they can do whatever they want."
Meta did not return a request for comment in time for publication.
***
Mark Ramzy is a summer intern at Broadview.
---
We hope you found this Broadview article engaging. 
Our team is working hard to bring you more independent, award-winning journalism. But Broadview is a nonprofit and these are tough times for magazines. Please consider supporting our work. There are a number of ways to do so:
Subscribe to our magazine and you'll receive intelligent, timely stories and perspectives delivered to your home 8 times a year. 
Donate to our Friends Fund.
Give the gift of Broadview to someone special in your life and make a difference!
Thank you for being such wonderful readers.
Jocelyn Bell
Editor/Publisher