Adedayo*, miles away from West Africa, feels like she's found a new home.
Newly arrived in Canada, Adedayo is among 30 African refugees taking shelter at East End United. We have agreed not to use her last name for safety reasons. The refugees were part of a larger group who sought asylum in Toronto area churches after being turned away from the city's shelter system. 
"It's been exceptional. Like a home away from home," said Adedayo, who acknowledged her journey hasn't been easy. "We're grateful to [the minister] for accepting us here."

That minister is Rev. Bri-anne Swan. She said East End United stepped up and welcomed the refugees on Nov. 2 when they were about to be evicted from Dominion Church International. 
"We received an email saying that the folks at Dominion church were about to be evicted. There were 130 people there at the time. And IRCC [Immigration, Refugees and Citizenship Canada] was preparing to take 50 of them. So, I emailed our managing director of Community Hubs and said, 'What can we do?'"
After consulting with Gloria McPherson, director of Out of the Cold and Pino Spano, Managing Director of Community Hubs, the three decided to house the refugees indefinitely. Out of the Cold is an interfaith program that provides shelter, food and warm clothing for the less fortunate.
"Until they are placed in someplace that is safer, more long term, placed by IRCC somewhere, then we are prepared to house these 30 people," said Swan.
Before East End United accepted the group of 30, hundreds of refugees were being housed at various churches in Toronto.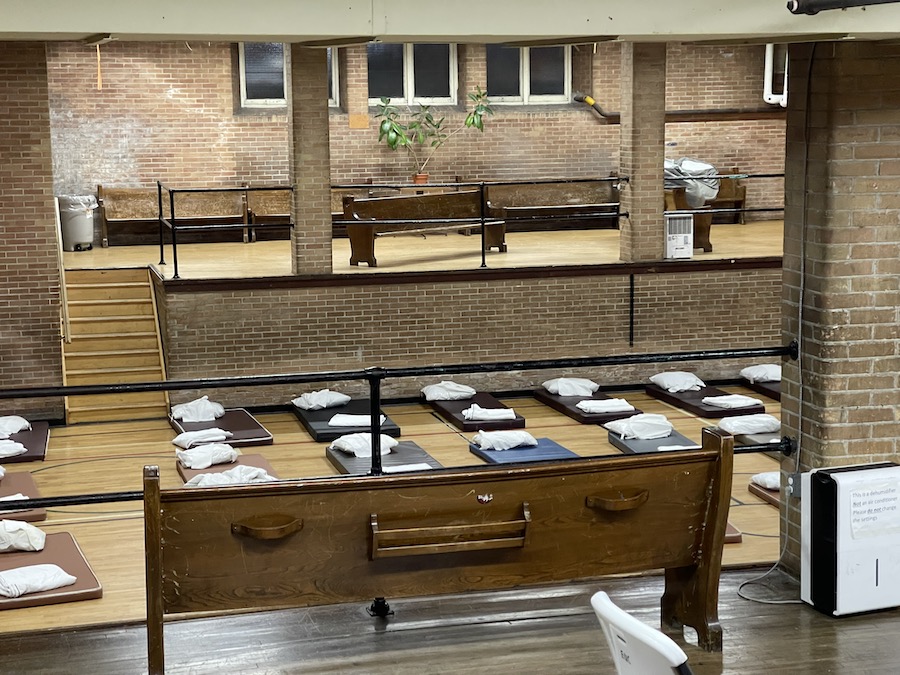 Over the summer, several Black churches such as Dominion Church International, housed hundreds of refugees. The refugees and asylum seekers were previously sleeping on Toronto streets after being turned away from overcrowded shelters. 
"It really was the Black-led churches that stepped in when the government wasn't doing anything. They are the ones that have been leading this," Swan explained. "They're the ones that have been really instrumental in shining a light on this horrendous human rights abuse."
Some of the people housed by East End United have been in Canada since September. Others have been in Toronto for a few days. In this group, most are from Nigeria. The rest are from Uganda, Ethiopia and Kenya. 
---
More on Broadview:
---
"We're going to have people come in to help assist them. Some of them don't even have lawyers yet, so we'll be helping to connect them… to all of these services."
Swan and other church employees and volunteers are providing other resources to the newcomers to help them acclimate to Toronto. The church is raising money to provide transit cards and computers for internet use. They are also figuring out how to get the refugees library cards and access to legal aid. 
"Right now, we are both sourcing and preparing food. The hope is that eventually, folks will be able to form teams that let us know what they want. We'll get the stuff, and they can cook it," Swan said. "We are trying to connect them to the different faith communities that they've identified they were already affiliated with. We just really want people to feel as safe as possible."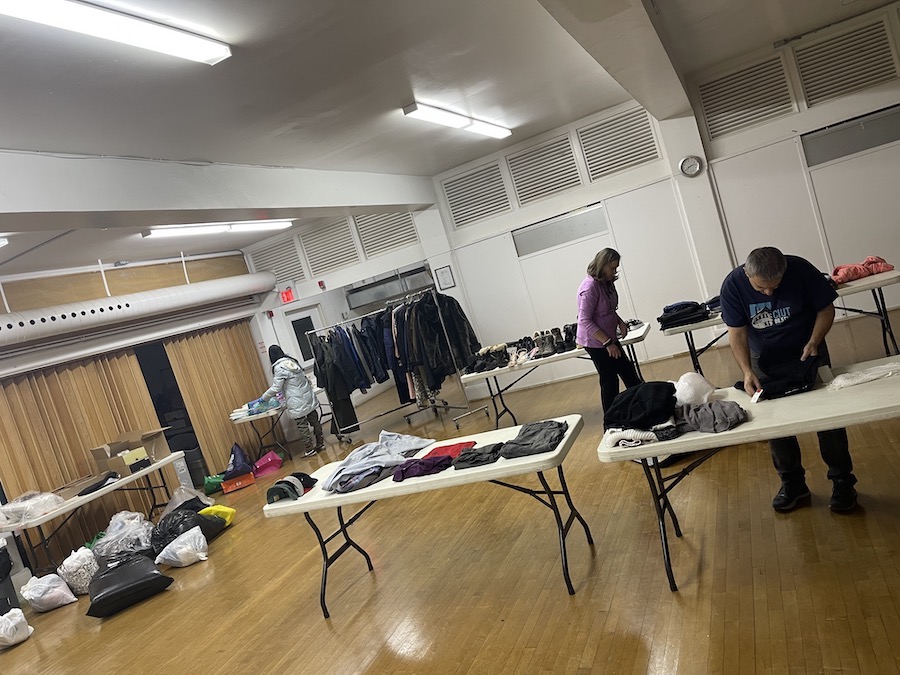 The role that both the church and the wider community played in this effort cannot be underestimated. East End United congregants have donated money and provided toiletries, medication and other goods.
Swan said all three levels of government have "woefully failed" these refugees and asylum seekers. Churches like East End United and Dominion Church International have had to fill the gaps in the system.
---
Want to read more from Broadview? Consider subscribing to one of our newsletters.
---
"What we're seeing here is kind of an extreme example of how faith groups have been relied upon to essentially prop up the social safety net in this country," Swan explained. "What we're seeing again is churches, especially the Black led churches, have been the ones that have been relied upon to shelter, feed and help people navigate the system. It's happening at a time when our capacity to do this is actually dwindling. And so, what does that mean for the future?"
In the meanwhile, refugees like Adedayo are grateful for the care being provided. 
"For them to accept us, it is sincerely appreciated and commendable."
*Surnames have been excluded for security and safety reasons.
***
Ashleigh-Rae Thomas is a writer and journalist in Toronto.
---
We hope you found this Broadview article engaging. 
Our team is working hard to bring you more independent, award-winning journalism. But Broadview is a nonprofit and these are tough times for magazines. Please consider supporting our work. There are a number of ways to do so:
Thank you for being such wonderful readers.
Jocelyn Bell
Editor/Publisher