With reports showing Islamophobia on the rise and Muslim women as most vulnerable to the hate crimes, Canada's first women's-only Muslim congregation has started meeting at a church in Toronto.
Farheen Khan, the founder of Women's Mosque of Canada, said she organized the weekly event as a safe space for women to connect and heal, as well as to raise the status of Muslim women everywhere.
Traditional mosques often only have small spaces for women or none at all, she said. "There is a subconscious messaging of 'you don't matter, you're not worthy of being here.'"
Khan also believes the partnership is a great way to build bridges and show solidarity between different faith communities.
The first all-women's Friday prayer was held on April 19 at Trinity-St. Paul's United Church in Toronto.
For the church's minister, Rev. Cheri DiNovo, donating the space was a "no brainer." She said that Trinity-St. Paul's has a long history of inclusion and hosting the event was "just an extension of what TSP has always done."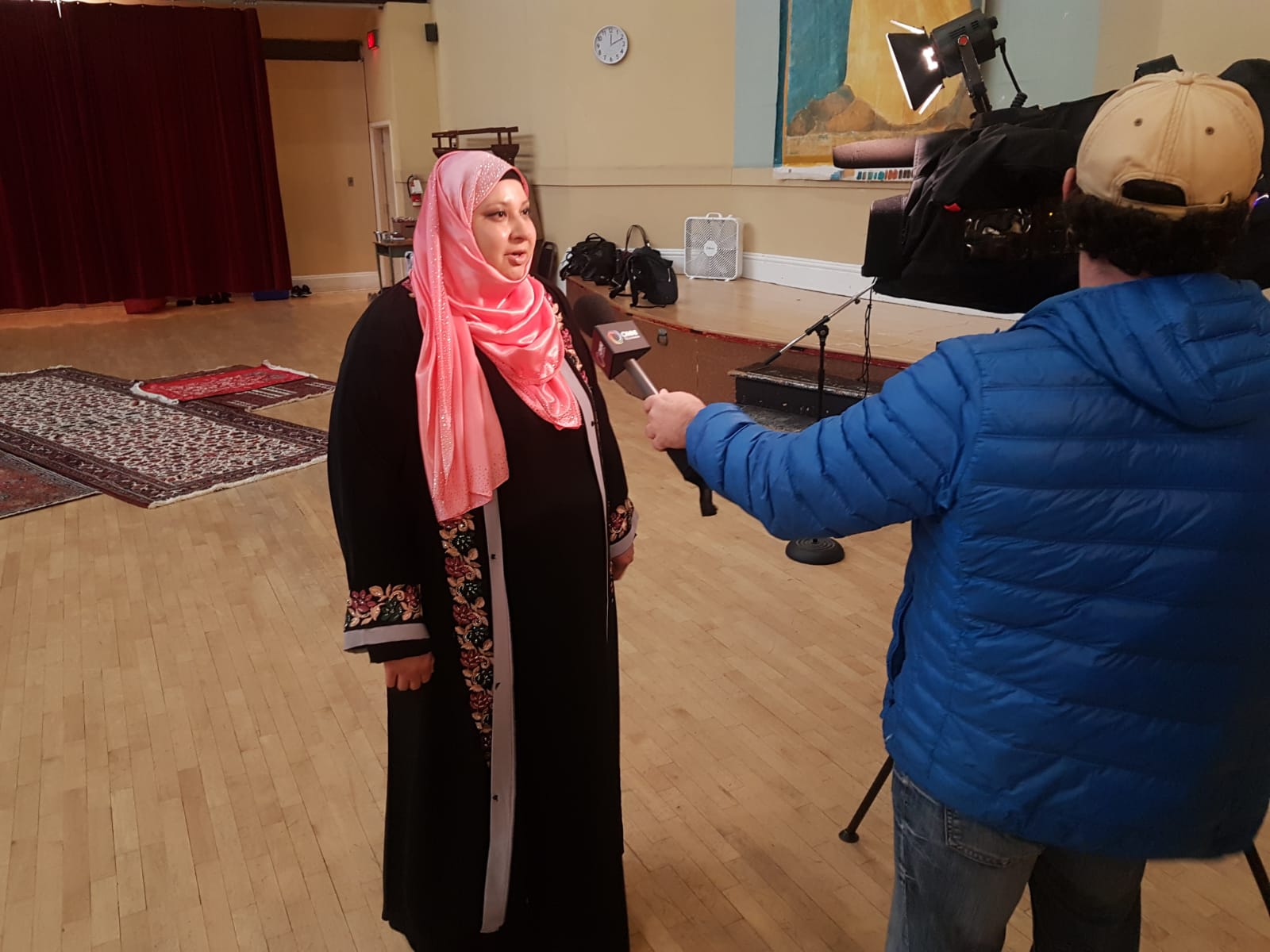 A few on social media questioned the interfaith use of the church space. Alt-right media personality Faith Goldy, who has often espoused Islamophobic views, tweeted that the initiative was "peak cringe."
A brick was also thrown into one of the church's windows the following Sunday, said DiNovo.
"I don't know if that's related [to the prayer event]", she said. "Luckily nobody was hurt and nobody was there."
Khan said she realizes the risk that comes with having a women's-only mosque, but it's one she's willing to take. "There is nothing wrong with women wanting to lead other women and bring them closer to our faith… we're not going to compromise or set aside our values on the basis of fear," she said.
The church space will be used for prayers on alternating Fridays with a Mississauga location until the end of summer.
Women's Mosque of Canada is working towards having a rental space of their own in Toronto by fall, said Khan. Eventually, they want to have spaces in cities across Canada.
For more of Broadview's award-winning content, subscribe to the magazine today.