As John Egger returned to Canada from South Korea in January after four years working with the Presbyterian Church in the country, he was overcome with sadness knowing what would be left behind.
After 125 years, The United Church of Canada is no longer sending co-workers in mission—church employees who live and work among global partners for extended periods of time—to South Korea and other locations, leaving former personnel reflecting on what has been gained, what will be lost and the program's legacy.
Egger's departure was no ordinary goodbye. He'd be the last United Church co-worker living in the country on a permanent basis.
---
Want more from Broadview? Subscribe to our weekly newsletter!
---
More than 100 United Church of Canada personnel had served in Korea since 1898, building a strong relationship between the United Church and the Presbyterian Church in the Republic of Korea (PROK).
They provided English services, promoted interfaith dialogue and advocated for peace, reunification and other social justice causes, all while witnessing much of Korean history.
"I remember meeting with one man, and he said, 'when you go back to Canada, make sure you remind the United Church how crucial it was in the work of the PROK in the struggle for democracy and human rights in Korea,'" Egger recalled.
But declining budgets have made it impossible to fund overseas personnel on a permanent basis—not just in South Korea, but everywhere else as well—say former co-workers, leading to the end of the co-workers in mission program for now.
Lori-Ann Livingston, the United Church's press and public relations lead, said while the church has over 85 partners across the world, co-worker in mission appointments will only be considered from now on if there is ecumenical, shared support from other denominations or agencies.
It cost the United Church $80,000 to employ Egger overseas in South Korea in 2022, with PROK taking on housing and local costs. In the 2023 budget, just under $2 million is allocated to global partnership grants, though mission personnel funding operates under a different, smaller fund, according to Livingston.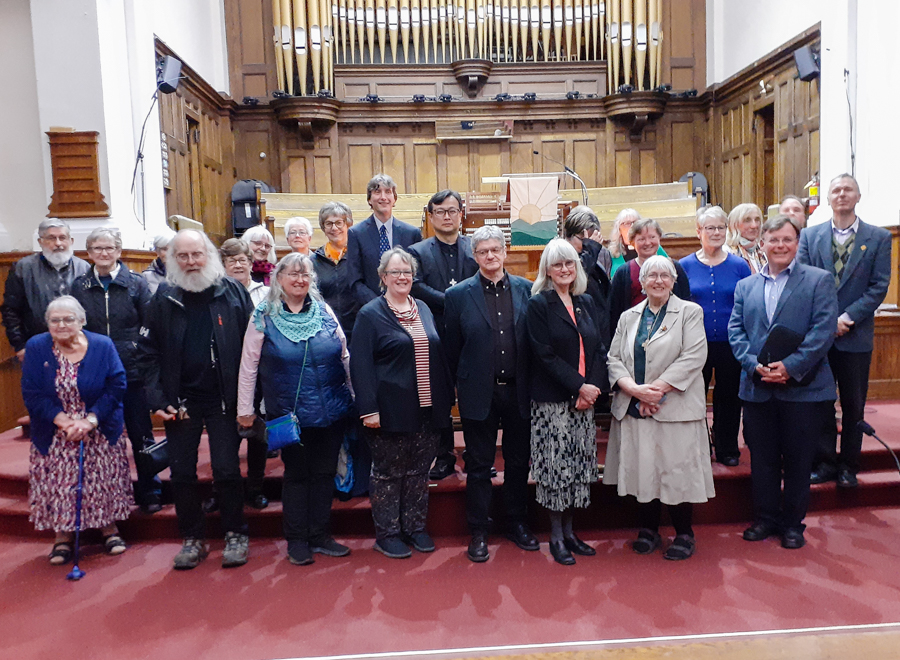 The decreased funding has come in part due to a shift in priorities. According to Rev. David Kim-Cragg, who served in South Korea from 2005 to 2009, the complicated legacy of the mission program has led the church to question its approach in the last few decades. 
Until the 1960s, he said, the church's overseas mission was rooted in attempts to Christianize other nations, which often came with an attitude of superiority.
---
More on Broadview:
---
While that attitude has changed, Kim-Cragg said he believes the church has not carefully reviewed its history, leaving it unable to "reimagine" its approach and ending an important part of the church's work.
"It's really a shame because there are churches all over the world that are asking the United Church to send people to work with them," he said. "The mission relationship doesn't have to be one that comes out of a sense of superiority, it should come out of a desire to be in relationship, to learn and to receive as much as to share."
As a result of this legacy and decreasing funding, the number of co-workers overseas has dropped drastically over the years. 
Still, there are other forms of short-term global partnership that will continue under the church's People in Partnership program, which offers opportunities for leadership development and relationship building. 
In 1925, when The United Church of Canada was officially formed, there were about 600 missionaries overseas. At the end of the 20th century, there were 53. By 2015, Rev. Catherine Christie was the only one.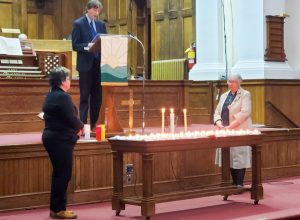 Christie was in South Korea from 2010 to 2017. During her term, she said, the church underwent a review of its overseas mission program, deciding it would send Egger as the last person to South Korea after her retirement.
"A lot of stories are going to be lost," Christie said.
Kim-Cragg is also mourning the end of the program. "It's like a limb has been removed," he said. 
On May 2, Egger, Kim-Cragg and Christie gathered among other former co-workers and their relatives in Truro, N.S., in memory of the program, lighting a candle to commemorate every co-worker who had served in Korea over the years.
"There's the sadness about this kind of an ending," said Egger. "But it's up to people on both sides of the Pacific to … be creative about finding new ways to be in partnership."
EDITOR'S NOTE: This story was updated May 29 to add numbers from the United Church's 2023 budget. The headline has also been updated Aug. 14 to clarify specifically that it is the co-workers in mission program that is ending.
***
Mark Ramzy is a summer intern at Broadview.
---
We hope you found this Broadview article engaging. 
Our team is working hard to bring you more independent, award-winning journalism. But Broadview is a nonprofit and these are tough times for magazines. Please consider supporting our work. There are a number of ways to do so:
Subscribe to our magazine and you'll receive intelligent, timely stories and perspectives delivered to your home 8 times a year. 
Donate to our Friends Fund.
Give the gift of Broadview to someone special in your life and make a difference!
Thank you for being such wonderful readers.
Jocelyn Bell
Editor/Publisher