This week, in front of 62 delegates from Canada's three largest Indigenous groups, Pope Francis apologized for the Roman Catholic Church's involvement in the Canadian residential school system — a system that abused Indigenous children for over 100 years. Pope Francis also announced that he would travel to Canada so that he can become more involved in the reconciliation process. 
While this is a historic first step, the delegates have requested that Francis do more —  specifically, that he renounce the Doctrine of Discovery and allow researchers access to the Vatican Museums and archives, which hold vital information on the history of Canada's residential school system.
Broadview asked three Indigenous United Church clergy for their reactions to the Pope's apology, how they feel the Roman Catholic Church might continue down the road to reconciliation, and how it might act on this apology moving forward.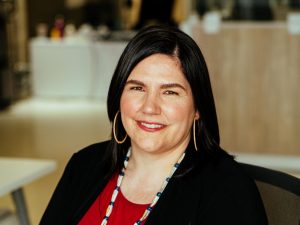 Rev. Carmen Lansdowne, executive director of First United Church Community Ministry Society in Vancouver's Downtown Eastside, and a nominee for United Church moderator. Lansdowne is a member of the Haíɫzaqv (Heiltsuk) First Nation and is adopted into the Ḵwikwa̱sut̕inux̱ Haxwa'mis First Nation. 
"The Pope's apology this morning is an important first step towards completion of the TRC's Call to Action #58, which calls specifically on the Pope, as the head of the Roman Catholic Church, to apologize, and to apologize in Canada. While it was unexpected to hear the words 'I'm sorry' from His Holiness this morning, my hope is that it is an indication that when the Pope visits Canada later this year, that he makes a formal apology on behalf of the Roman Catholic Church to survivors. The apology needs to not just be about the actions of the priests, nuns and other staff of Catholic residential schools, but for the systemic design and generational legacies of the school as a tool of colonization, oppression and cultural genocide. Then the apology needs to be backed up with tangible amends, like making whole on the financial reparations and release of all the archival documents set out in the Settlement Agreements."
---
Interested in more stories like this? Subscribe to Broadview's weekly newsletter.
---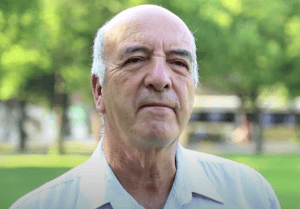 Very Rev. Stan McKay, first Indigenous moderator of The United Church of Canada, serving from 1992 to 1994. McKay lives in Fisher River Cree Nation, Man.
"I'm happy for the people of the Indigenous Catholic community. I think they were surprised, but relieved, to have the apology. The apology was wide-ranging, and I'm impressed with the comments about social and ecological colonization. But I'm a little disappointed about how institutions were addressed — I think there was a failure to name the abuse that educators and other guilty people were involved in. Even though the whole Roman Catholic Church has been involved in colonization and the suppression of Indigenous cultures, there wasn't really an institutional acknowledgment.
"As with all the apologies that have been made in Canada by the churches, there needs to be some practical and real actions in response. It's almost been 36 years since the United Church's apology and the response that our elders gave to it was acknowledgement, not acceptance. Acceptance cannot be given until there is action. Part of that is how the wider church community will react, especially the Catholic congregations. Will they be involved and supportive, or will they disregard the papal apology? I think there is a possibility that more people will become engaged with the reconciliation process because of this. But generally, I see many people who don't seem to have a lot of time for reconciliation."
---
More on Broadview:
---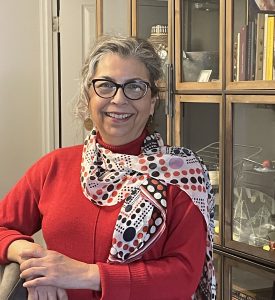 Rev. Maggie Dieter, United Church minister currently serving in New Hamburg, Ont., who previously served as The United Church of Canada's executive minister, Indigenous ministries and justice. Dieter is of Plains Cree heritage and grew up in the Treaty Four area in southern Saskatchewan. 
"I was moved by the words that the Pope shared with the delegation. Similar to the apology given by the United Church [in 1998], he recognized that these actions were contrary to the gospel of Jesus Christ. My sense is that he listened, and he spoke from the heart. The apology is important — but it is the very first step. Now the church needs to act. I think there's a lot yet for the Roman Catholic Church to acknowledge. There is a need to revoke the Doctrine of Discovery, for one. Another step along the way is for the Pope to come to Turtle Island and to listen, and to be transformed again. The Indigenous people have been sharing so generously of themselves and are truly seeking a restored relationship. I am a second-generation survivor of residential schools, and I felt a sense of comfort and hope as I listened to the delegation and the dialogue. It's timely, and it's an important next step. There's hope in the heartfelt listening that I've witnessed."
***
Emily Standfield is an intern at Broadview.
---
We hope you found this Broadview article engaging. 
Our team is working hard to bring you more independent, award-winning journalism. But Broadview is a nonprofit and these are tough times for magazines. Please consider supporting our work. There are a number of ways to do so:
Subscribe to our magazine and you'll receive intelligent, timely stories and perspectives delivered to your home 8 times a year. 
Donate to our Friends Fund.
Give the gift of Broadview to someone special in your life and make a difference!
Thank you for being such wonderful readers.
Jocelyn Bell
Editor/Publisher