I was a child of Medicare in Saskatchewan. My parents were poor farmers. My mother had long been suffering from an undiagnosed disease which turned out to be multiple sclerosis. My father told me later that in some years, they paid more on doctors' bills than they earned on the farm.
In 1961, the provincial government announced a plan to have visits to the doctor paid from taxes rather than having individuals pay out of pocket. Most doctors were opposed. They said the government was turning them into civil servants and would interfere in their relationship with patients. Premier Tommy Douglas said the only thing to change would be the method of payment, with doctors billing the government, rather than patients, for services rendered.
---
Interested in more stories like this? Subscribe to Broadview's weekly newsletter.
---
In July 1962, most of the province's doctors went on strike for 23 days. There was bitter division over Medicare, with loud demonstrations and even calls for violence. Tensions ran high. William Davies was the health minister in 1962, and he told me in an interview years later that during the strike, he slept with a shotgun beside his bed.  Some people claimed that Medicare was communism. My parents thought that was ridiculous. They agreed with Douglas, who said that people had a right to medical care, whether or not they had the money to pay for it.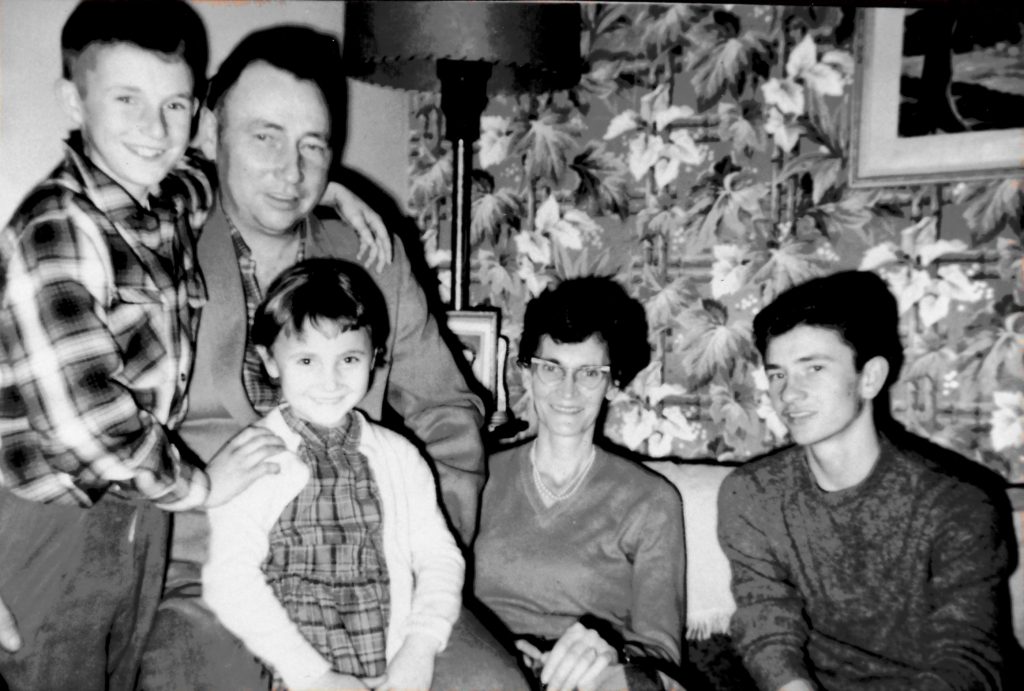 I was 14 years old in 1962, but the Medicare crisis has had a lasting impact upon me. Barely out of university in 1972, I agreed to write a history of the consumer-based community health clinic set up in Saskatoon to provide services during the strike. That booklet was on display in the waiting room for years. I also wrote biographies for two important players in Medicare, including one for Emmett Hall, the Supreme Court justice who led a Royal Commission into health care that recommended Medicare for the nation in 1964. In 1968, the Liberal government of Lester Pearson passed legislation to share costs with the provinces. Eventually, they all signed on.
Although he did not wear his religious faith on his sleeve, Hall was a committed Catholic layperson who took the church's social teaching seriously. He was both a spiritual and a practical man. He believed that Medicare was the best way to deliver services equitably, and that it was the right thing to do.
Janet Sommerville, a former chair of the Canadian Council of Churches, has written, "The principles guiding our health-care system have an unmistakable affinity with the love of neighbour urged on us by God's word in Scripture." I agree.
---
More on Broadview:
---
Medicare has served us well. There are, however, areas that demand urgent improvement. They include immediate action on hospital crowding as well as wait times for emergency room service and elective surgeries. They can and must be addressed, but we have generally good health care and it is available to everyone.
Both Hall and Douglas proposed that Medicare should eventually include publicly financed vision care, dental care, pharmacare and more. Douglas always said that rearranging the financing of health care so that everyone would have access to it was only the first step. The second was to reorganize the delivery of care to promote illness prevention, and to extend the plan beyond hospitals and physicians.
The political climate during the neo-conservative years of the 1980s and beyond did not allow for that. There have always been politicians and some think tanks who chafe under a system where the provision of health care is a public good rather than a private commodity. They want to move us to a profit-driven system. It is the enduring support of ordinary Canadians for Medicare which has prevented that from happening.
The COVID-19 pandemic has reminded us how vulnerable we are as individuals, and how important our governments are when we need help and protection. For the first time in many years, we are on the verge of expanding into publicly financed dental and pharmacare. Hall and Douglas would approve.
***
Dennis Gruending is an Ottawa-based author and a former Member of Parliament from Saskatchewan.
---
We hope you found this Broadview article engaging. 
Our team is working hard to bring you more independent, award-winning journalism. But Broadview is a nonprofit and these are tough times for magazines. Please consider supporting our work. There are a number of ways to do so:
Subscribe to our magazine and you'll receive intelligent, timely stories and perspectives delivered to your home 8 times a year. 
Donate to our Friends Fund.
Give the gift of Broadview to someone special in your life and make a difference!
Thank you for being such wonderful readers.
Jocelyn Bell
Editor/Publisher