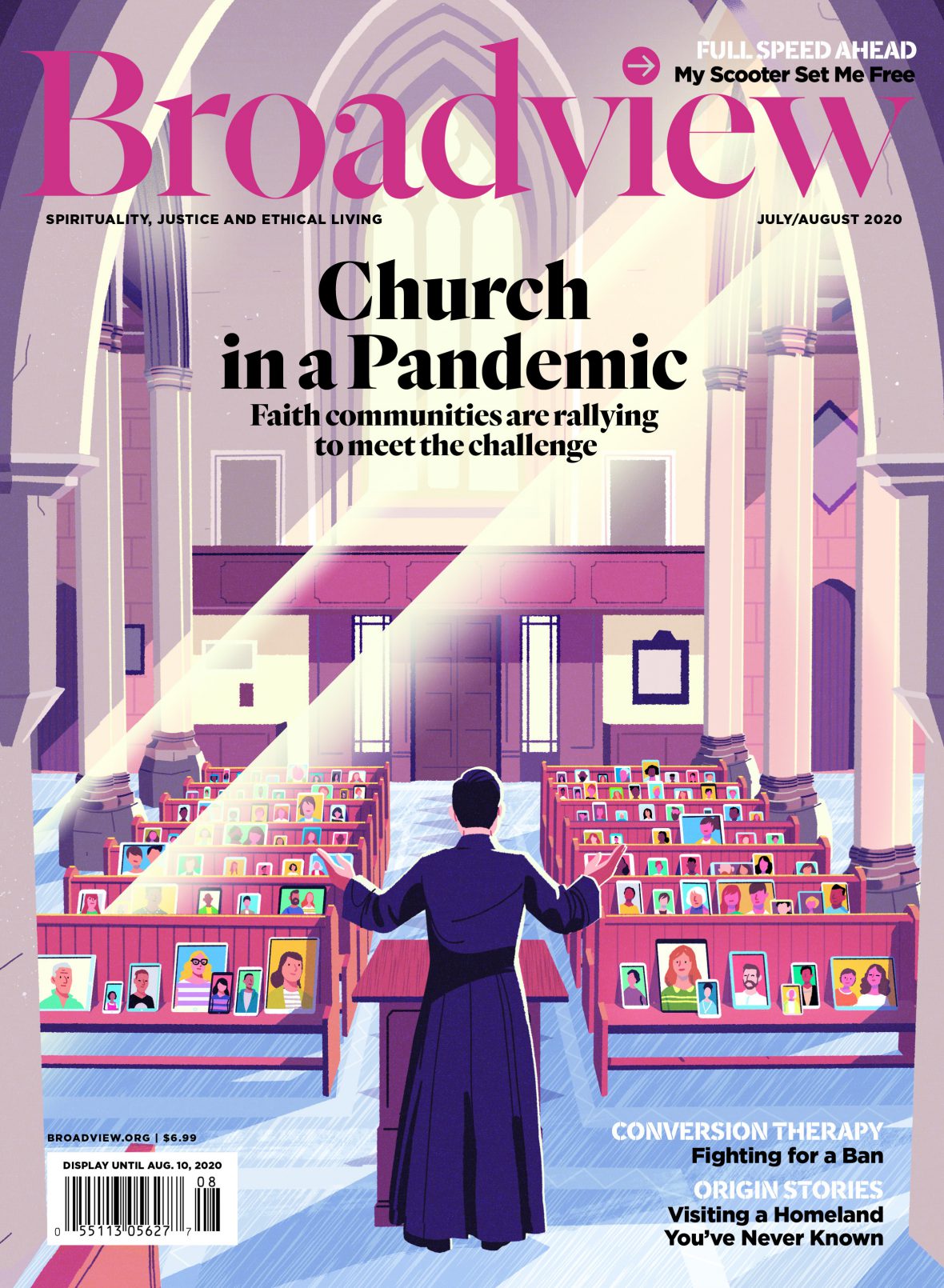 July/August 2020
In this issue:
How churches are retooling their work in a pandemic
One writer's ode to her mobility scooter
Three Canadians reflect on their homelands
Scroll down for more content from the July/August 2020 edition. When/if a story appears online, the headline will be bolded and clickable. 
Want to read everything from our magazine? You can subscribe here.
In This Issue
Letters
Topics: Ethical Living

Responses to our April and May issues (print exclusive)