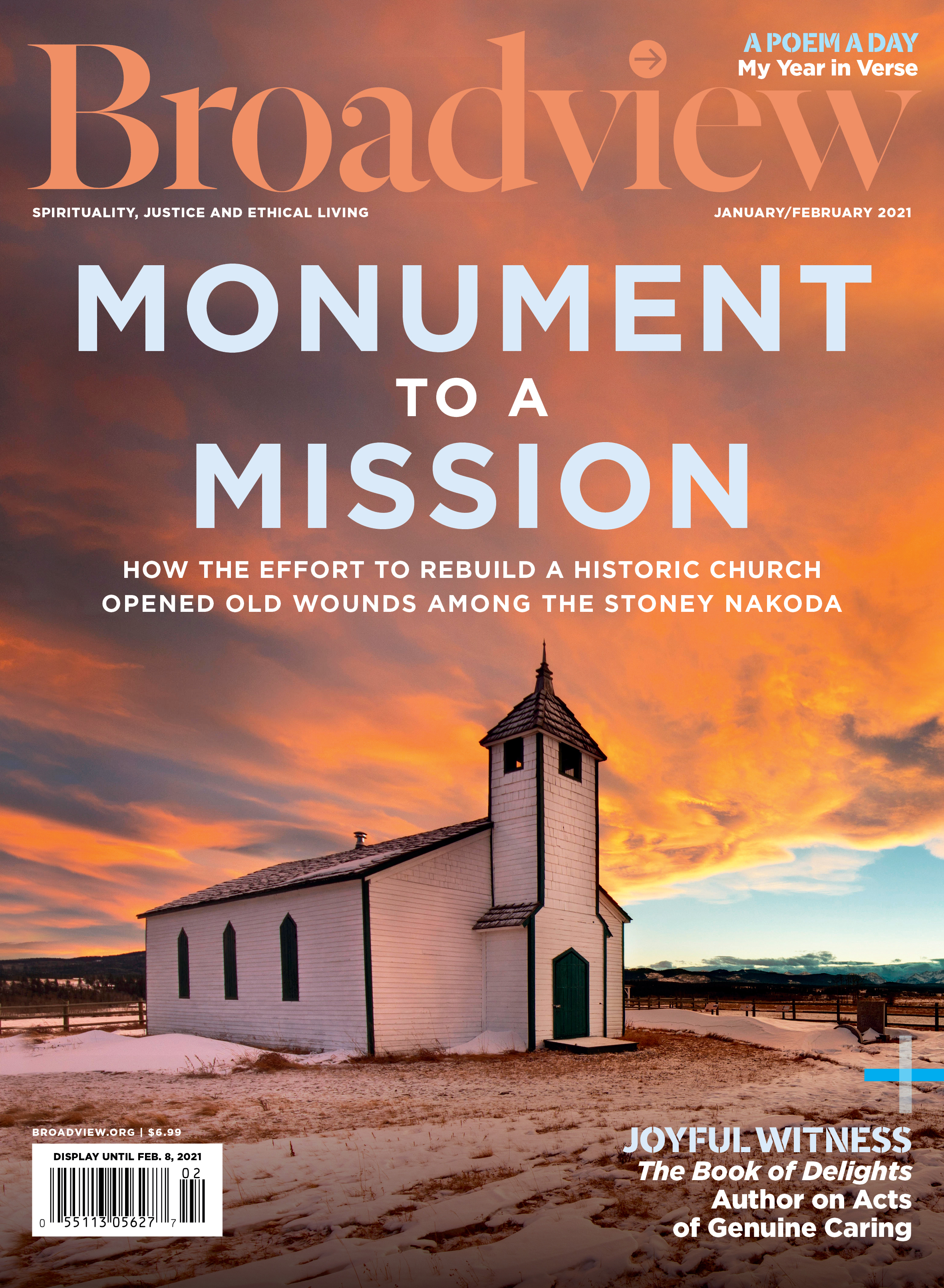 Jan./Feb. 2021
In this issue:
How the effort to rebuild a historic church opened old wounds among the Stoney Nakoda
The Book of Delights author Ross Gay on acts of genuine caring
One writer's year in verse
Scroll down for more content from the January/February 2021 edition. When/if a story appears online, the headline will be bolded and clickable. 
Want the chance to read everything from our magazine? You can subscribe here.
In This Issue
Letters
Topics: Ethical Living

Responses from our readers (print exclusive)