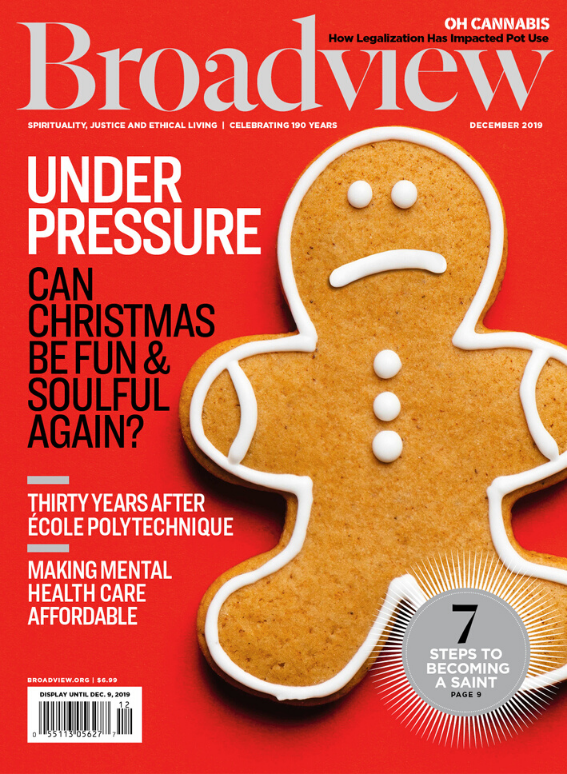 December 2019
In this issue:
Can Christmas be fun and soulful again?
Thirty years after École Polytechnique
Making mental health care affordable
Scroll down for more content from the December 2019 edition. When/if a story appears online, the headline will be bolded and clickable. 
Want to read everything from our magazine? You can subscribe here.
In This Issue
Letters
Topics: Ethical Living

Responses to our October issue (print exclusive)
Snapshot
Topics: Spirituality

The lens (print exclusive)

Saving Jesus' birthplace

Topics: Ethical Living

Mapped out (print exclusive)

Our cannabis use before and after legalization

Topics: Spirituality

The list (print exclusive)

How to become a saint

Topics: Ethical Living

Churches doing cool things (print exclusive)

Becoming a library and other beautiful ways church buildings are being rejuvenated