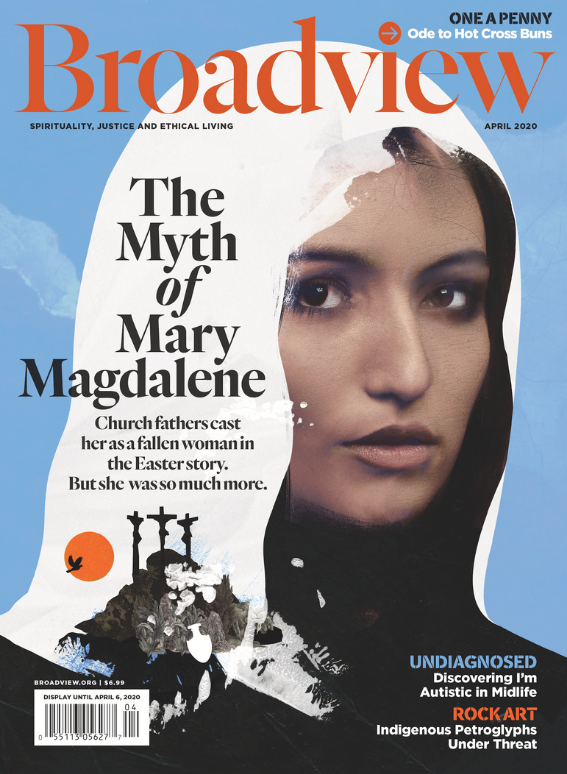 April 2020
In this issue:
The myth of Mary Magdalene
Discovering I'm autistic in midlife
Indigenous petroglyphs under threat
Scroll down for more content from the April 2020 edition. When/if a story appears online, the headline will be bolded and clickable.
Want to read everything from our magazine? You can subscribe here.
In This Issue
Letters
Topics: Ethical Living

Responses to our January/February issue (print exclusive)
Snapshot
Topics: Justice

Lens (print exclusive)

Tommaso Protti's photos show the humanitarian and environmental crises in the Brazilian Amazon

Topics: Ethical Living

The List (print exclusive)

4 libraries we'd love to visit

Topics: Ethical Living

Ode (print exclusive)

Hot cross buns

Topics: Ethical Living

The Marathon of Hope (print exclusive)

This month in 1980

Topics: Ethical Living

Cool Things (print exclusive)

The Big Bang Theory and other inventions by Christian leaders

Topics: Justice

Needed (print exclusive)

Useful items to donate to local refugee houses