What is our responsibility as privileged listeners to the personal stories of the oppressed? This was the question in my head as I wound around mountain roads in Iraqi Kurdistan with Christian Peacemaker Teams (CPT) this past November.
I had come to Iraqi Kurdistan as a member of CPT – a faith-based peace and human rights organization – to learn about, support and bear witness to the struggles of our Kurdish partners in the northern region of Iraq. In addition to promoting nonviolent conflict resolution among diverse peoples and accompanying activists, CPT has been documenting Turkey's bombing of villagers in Iraqi Kurdistan border regions for the past 12 years.
While travelling through the picturesque Zagros Mountains that transcend the borders of Turkey and Iraq, I was moved by the stories I heard about lost loved ones. The Kurdish people, who likely number between 36 and 45 million globally, have historically been able to exist as a distinct ethnic group in the face of encroaching empires because of their determination for autonomy and the protection found in these mountains. Unfortunately, this region is also a battleground for Turkey's war on terror. The state specifically targets the Kurdistan Workers' Party – an armed, political revolutionary movement fighting for democratic autonomy in Kurdistan.
In this war, attacks on Kurdish villagers in the border region are all too common. Human Rights Watch has expressed concern that Turkey has no legitimate military targets in some of the areas it has bombed. Many of CPT's partners in Kurdistan have concluded that Turkey is targeting Kurdish people to quash any autonomy they might secure within and outside of its borders.
Dunya Rasheed of Halania village was only 19 years old when the Turkish military fired a mortar shell and killed her while she was gathering kinger (a type of artichoke) seeds with other women and children. Her brother, Saman, was hit by shrapnel in the back of his head from the explosion and was still experiencing dizziness. "There aren't even PKK here!" Dunya's father lamented.
"Iraq, Iran, and Turkey plan to destroy Kurdistan," he added. "Before there was Saddam, now there is Turkey."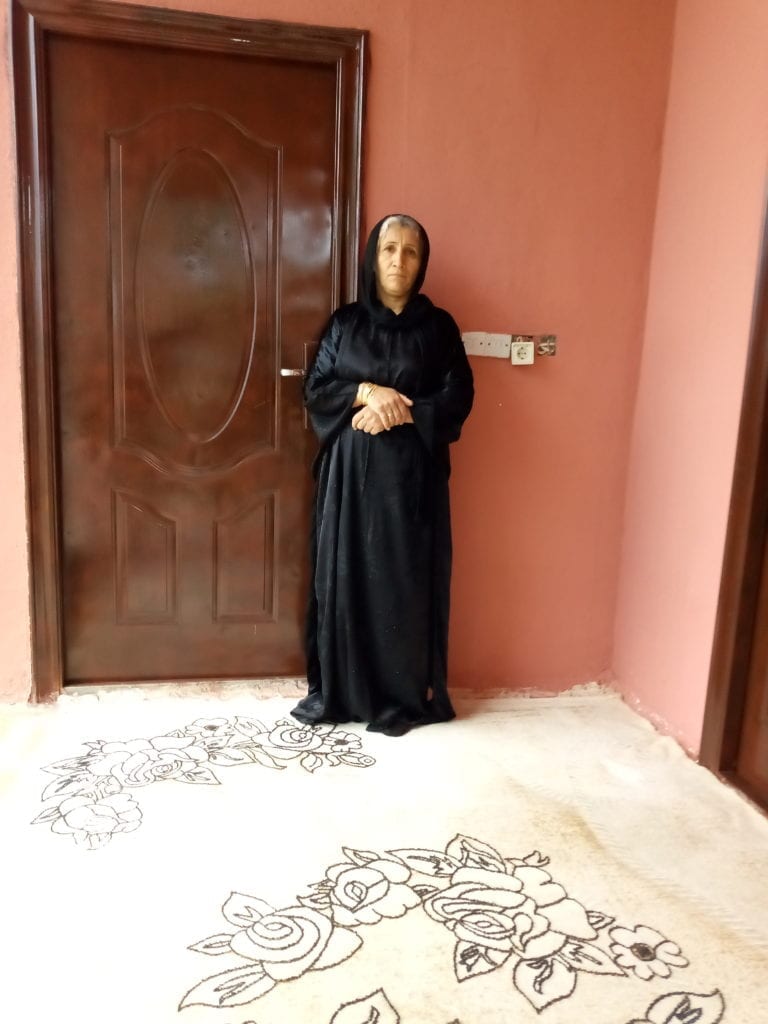 A freelance journalist from the Netherlands joined our team when we visited Dunya Rasheed's home. We had hoped would be able to help amplify these stories internationally. After being introduced to the family, Dunya's mother asked him point-blank: "what will be the result of you sharing this story about my daughter?"
"To be honest, I can't guarantee anything, but I hope more people can hear your story," he said.
While sipping cups of tea and talking with the family, my teammate motioned to Dunya's mother across the room to join in a conversation about her. Overcome by grief, she told us her late daughter aspired to be a doctor and was loved by many.
It was in this situation that I began to reflect on the role of listening and my responsibility to these traumatic stories. "Bearing witness" is a phrase I generally encounter in faith-based environments, which gives the act of listening to people's tragedy a pastoral ring of importance. We hope that our willingness to listen and affirm the truth of people's experiences also lightens the emotional load of trauma. In theory, bearing witness is an act of becoming intimate with another's suffering.
But, as a white, male, privileged Canadian hearing stories of young people killed by Turkish forces, bearing witness felt wholly inadequate, especially in the face of Turkey's imperial advances against the Kurds in Iraq and Syria. In CPT, we also hope that bearing witness will move us to become passionate advocates for our oppressed partners.
It became apparent in our conversation with Dunya's family that they wanted to see more from us — a real outcome as a result of sharing their story. And, it is in the wisdom of Dunya's mother that I still wrestle with my responsibility to what I've witnessed in Iraqi Kurdistan. Now that I'm back in my secure Canadian home, one might ask what my faith requires of me now?
But is this even the right question? Rather than retreating into the mental cove of theology, I think the answer is likely a political one.