(RNS) — Kanye West is running for president, and he believes God told him to do it.
That's according to an interview West conducted with Forbes magazine this week, in which he discussed his newly announced bid to win the White House as an independent candidate.
It may be the first time the multiple Grammy-winning rapper has run for office, but it's hardly his first foray into presidential politics. West made headlines in 2005 when he criticized then-President George W. Bush's response to Hurricane Katrina by declaring that "George Bush doesn't care about Black people," a moment Bush himself later categorized as a low point of his presidency. Although West performed at one of President Barack Obama's inaugural balls, Obama was caught on a hot mic criticizing the performer and calling him a "jackass," sparking low-grade tensions between the two. And more recently, West has garnered widespread attention for his persistent support of President Donald Trump.
West is also no stranger to matters of faith: In addition to releasing the religion-themed album "Jesus Is King" in October 2019, West staged several "Sunday Services" throughout the country last year that featured gospel hymns alongside rap music.
"I love Jesus Christ. I love Christianity," West said last year.
But in his interview with Forbes, West — who said that he has never voted before, and has yet to take any formal steps to get his name on ballots come November — hinted that his fledgling presidential run may be his most overt fusion of faith and politics yet, with religion impacting everything from his decision to run to his views on vaccines.
Like many candidates before him, West believes God played a role in his decision to run for president.
Asked about his presidential run, West told Forbes that "God just gave me the clarity and said it's time."
Such a claim is not unusual among presidential candidates. In 2012, Republican presidential hopefuls Michele Bachmann, Herman Cain and Rick Perry all reportedly suggested God called on them to seek the highest office in the land.
West also said he believes God "appoints" the president, a view shared by many conservative Christian supporters of Trump, such as Paula White, the special adviser to the White House's Faith and Opportunity Initiative at the Office of Public Liaison.
"Let's see if the appointing is at 2020 or if it's 2024 — because God appoints the president," West told Forbes. "If I win in 2020 then it was God's appointment. If I win in 2024 then that was God's appointment."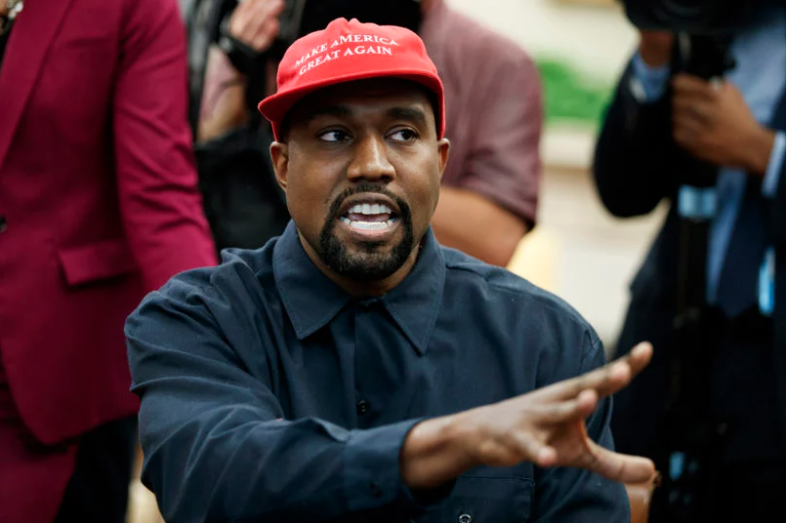 West no longer supports Trump but said he approves of the president's interactions with religion and is calling for "God in all schools."
West has been a public supporter of Trump but told Forbes he no longer backs the president, saying, "It looks like one big mess to me." West also called on both Trump and his Democratic rival, former Vice President Joe Biden, to "bow out," saying, "It's God's country, we are doing everything in service to God, nobody but God no more. I am in service of our Lord and saviour, Jesus Christ, and I put everything I get on the line to serve God."
However, West did praise Trump's faith affiliations when explaining why he supported the president in the first place: "Trump is the closest president we've had in years to allowing God to still be part of the conversation."
West also reflected a view regarding prayer in schools that is popular among conservative Christians, insisting God be brought back into classrooms.
"Reinstate in God's state, in God's country, the fear and love of God in all schools and organizations and you chill the fear and love of everything else. So that was a plan by the Devil — to have our kids committing suicide at an all-time high by removing God, to have murders in Chicago at an all-time high because the human beings working for the Devil removed God and prayer from the schools. That means more drugs, more murders, more suicide."
His running mate is a "biblical life coach."
West's running mate is reportedly Michelle Tidball, who describes herself as a "biblical life coach." She lives in Cody, Wyoming — near where West owns a ranch — and runs Abundant Ministries, which features an online Bible study program. On her website's biography page, she declares "I pursue God! … Being raised in the church I loved God, encountered Him, but wanted to know more."
West believes prayer is needed to solve the coronavirus crisis, but he says vaccines may be connected to "the mark of the beast."
When asked about a coronavirus cure during the Forbes interview, West responded by saying: "We pray. We pray for the freedom. It's all about God. We need to stop doing things that make God mad."
Regarding vaccines, West said he is "extremely cautious" about inoculations to protect against the novel coronavirus. He seemed to connect vaccines to "the mark of the beast," a reference to one of two beasts in the biblical book of Revelation that many Christians believe are associated with the end times. He then referenced what appeared to be a debunked conspiracy theory that Bill Gates and others want to put microchips in people to track their movements.
West went on to suggest that such efforts could bar people from ascending to heaven.
"They want to put chips inside of us, they want to do all kinds of things, to make it where we can't cross the gates of heaven," West said. "I'm sorry when I say they, the humans that have the Devil inside them. And the sad thing is that, the saddest thing is that we all won't make it to heaven, that there'll be some of us that do not make it. Next question."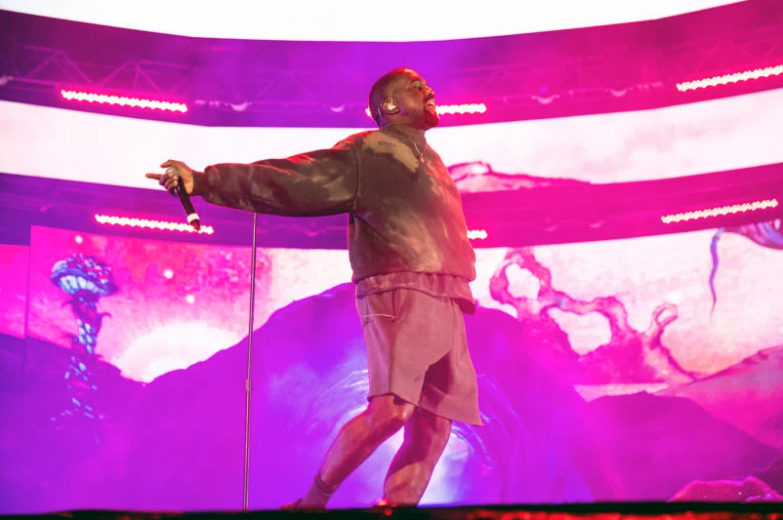 West says his faith informs his opposition to abortion and the death penalty.
When it comes to abortion rights and capital punishment, West takes a stance that would put him at odds with both major parties — but perfectly in line with his faith, he said.
On abortion, West says he is "pro-life because I'm following the word of the Bible." It's a common belief: While not universal, faith-based opposition to abortion is widespread, especially among conservative Christians who attend events such as the massive March for Life gathering that occurs in Washington, D.C., every year.
West also cited his faith when discussing capital punishment, saying: "Thou shalt not kill. I'm against the death penalty."
That puts him in line with rising opposition to the death penalty, especially among Democrats. However, according to a 2019 Gallup poll, a majority of Republicans still support the death penalty. More than half (58 percent) opted for the death penalty rather than life in prison (38 percent), whereas Democrats overwhelmingly backed life sentences (79 percent) instead of the death penalty (19 percent).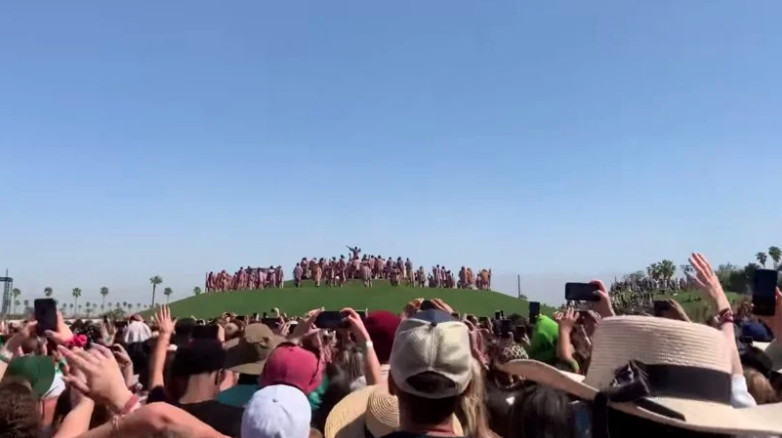 West's wife, Kim Kardashian West, has repeatedly advocated on behalf of death row inmates, and she celebrated California's decision to end the use of the death penalty in 2019. Kanye West has also put on religiously themed performances at jailhouses that were described as "part rap concert, part revival meeting."
In addition, the sentiment echoes one of West's most recent tracks — the faith-themed "Wash Us in the Blood," released in late June. The song features an interlude from fellow rapper Travis Scott in which he declares "Execution, thirty states / Thirty states still execute / Thou shall not kill, I shall not spill, Nextels at the rendezvous."
As for tax policies, West told Forbes he needed to do more research on the subject, but would speak with "the strongest experts that serve God and come back with the best solution."
West suggested prayer and piety can help heal racial divisions.
When asked about racism and the recent demonstrations in response to the death of George Floyd at the hands of police, West reportedly broke into rhyme, saying, "Well, God has already started the healing/This conversation alone is healing and revealing/We all need to start praying and kneeling … "
He added: "When a rhyme comes together I'm going to complete it, not inside the lines created by organizations that we know as our reality."