We're all looking forward to a summer spent outdoors and hopefully, with family and friends. But long, warm days also mean endless hours to escape into a book. These picks will captivate you long after the sun goes down.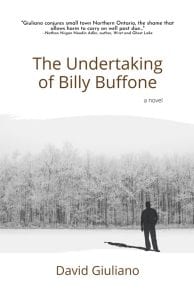 A vivid portrait of lives intertwined in the search for redemption amidst the uncovering of dormant truths a small town tried to bury.
In the spirit of The Boys of St. Vincent, award-winning author David Giuliano creates a story of trauma, humour and redemption. Catherine, a newly minted preacher, moves to Twenty-Six Mile House, an isolated community in northern Ontario and befriends the quirky undertaker Billy Buffone, who has a disturbing secret he has carried for almost two decades. A story inspired by true events. Billy's best friend, now deceased, leads the reader through the traumatic events of today and those from the never-forgotten past.
Get your copy of The Undertaking of Billy Buffone in paperback or ebook at Indigo.ca, All Lit Up, Latitude 46, Amazon.ca or ask your favourite bookseller to order.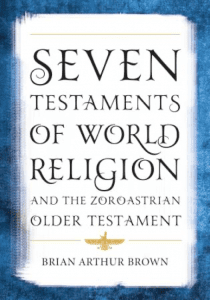 Seven Testament of World Religion and the Zoroastrian Older Testament by Brian Arthur Brown
Boxed sets of the Evergreen Award and IPPY-winning Seven Testaments trilogy were made available in the Broadview Christmas gift-giving guide from Wood Lake Publishing at an introductory promotional price of $99 Canadian, versus list at $100 U.S. A few sets are still available there at $100 Canadian plus shipping.
In Broadview's Great Summer Reads, the final single volume, Seven Testaments of World Religions and the Zoroastrian Older Testament offers a way to respect others and learn from them while deepening one's own faith. Popular with members of all seven world religions and others, this single volume serves as an introduction to the set and a summary of many of its features.
Look for the surprising parallels in both creation and apocalyptic stories of all religions in the Axial Age, following the teaching of Persian prophet Zoroaster by about a generation. Scholars have often joked that "Zoroastrianism is the next big thing and always will be," except that the Zoroastrians now appear to have the last laugh, a tradition becoming more influential since the identification of his tomb, the "big reveal" in this book.
Individual copies are available from all booksellers at $48 Canadian or $36 U.S. from the publisher, Rowman & Littlefield. Once again, Wood Lake has an introductory price available for the single volume at $36 Canadian at par with the U.S. dollar from customerservice@woodlake.com.
A review of the Seven Testaments trilogy also appears in Broadview's June 2020 issue.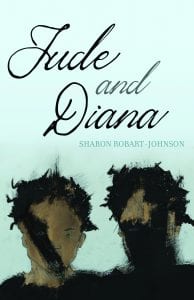 A story of two enslaved sisters. A story of brutality. A story of joy. Sharon Robart-Johnson blends archival research with fiction to compel us: Black lives matter enough to remember.
The only mention of sisters Jude and Diana in Nova Scotia's official history relates to their deaths: a slave-owning family was brought to trial for murder in 1801. They were acquitted. Sharon Robart-Johnson honours these archival glimpses of enslaved people by re-creating the fullness of Jude and Diana's lives. Through Robart-Johnson's meticulous research, we experience 18th-century Yarmouth and Shelburne, where political debates about abolishing slavery were only just beginning to emerge.
Through Robart-Johnson's creativity, we encounter Jude, a rebellious, endearing young woman whose fierce love of family connects us to her sweet, intelligent sister, Diana. Their stories may be hard to read for some, but despite the cruelty they endured, their humour, strength and dignity shine brightly. Robart-Johnson's project to reveal the brutality experienced by enslaved Black people in Canada is crucial. More than 200 years later, this story rings uncannily true; in 2020, murderers of Black people are still brought to court and acquitted. May Jude and Diana's lives contribute to the coming transformation.
Price: $22.00
Use code "JudeDiana15" for 15 percent off Jude and Diana via our website.
Born into privilege but expected to use her advantages for the good of others, Senator Nancy Ruth has led an uncommon, unconventional life. From her religious ministry to rewriting Canada's national anthem to make it gender-neutral, this outspoken, complicated woman has put her stamp on Canada's public life. Her generous feminist philanthropy allowed numerous women's organizations to flourish, and her talents for friendship and for controversy meant the work was serious but never dull.
Like Nancy herself, this book is rich in surprises and contradictions about a remarkable woman who used her privilege to support social change and the battle to better women's lives in Canada.
Author Dr. Ramona Lumpkin is the president emerita and current interim president of Mount Saint Vincent University. Her previous roles include principal of Huron University College and V.P. academic and provost of Royal Roads University. In 2014, Dr. Lumpkin was appointed a member of the Order of Canada. In October 2017, she received the Governor General's Persons Case Award for her advocacy on behalf of women's rights. She lives in Halifax.
Purchase 
The Unconventional Nancy Ruth 
from Second Story Press
, your favourite independent bookseller, or major online retailer.