Frank and Susan Evans were husband-and-wife ministers serving The United Church of Canada as ministry personnel in Red Sucker Lake, an isolated northern Indigenous community in Manitoba. During the community's lockdown, both became infected with COVID-19. Frank Evans never recovered.
The symptoms started on Dec. 9, 2020. The couple's daughter looked after them while they were ill, until they were both admitted to the hospital in the community.
Frank and Susan were both flown from Red Sucker Lake to Winnipeg on Dec. 18, 2020. They were both admitted to the hospital where they shared a room, Susan said in an interview over Facebook Messenger.
---
More on Broadview…
---
"My husband got worse while we were in the hospital and on Dec. 22, 2020, he was transferred to the ICU and I got discharged on Dec. 24/20," she said.
Evans received updates on her husband's condition over the phone while she was in isolation at a hotel following her discharge from the hospital. She received her last call in early January.
"On Jan. 10, 2021, the doctor called me one more time and told me they need me at the hospital, and that my husband is ready to go," she said. "My husband Frank Evans took his last breath on Jan. 10, 2021 at 2:55 pm."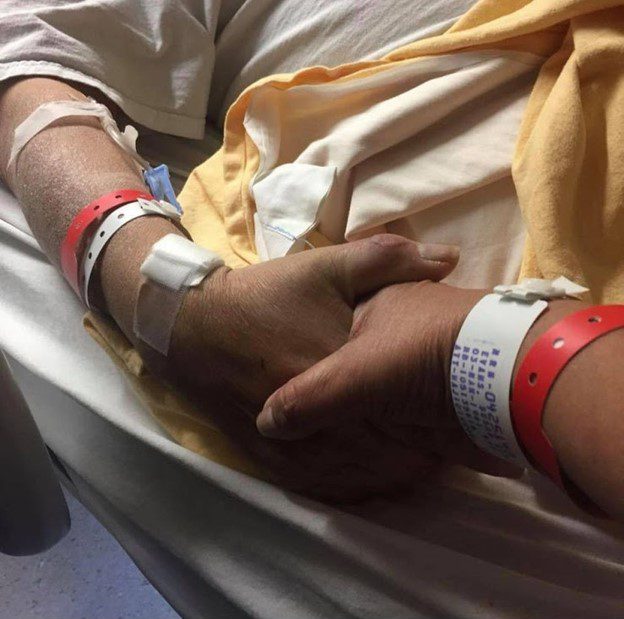 Evans' congregation is helping her and her children set up a memorial, but no date has been set.
Rev. John Thompson, acting chair of the National Indigenous Council in Oxford House, another northern Manitoba community more than 200 kilometres from Red Sucker Lake, shared his experiences with Frank. 
"Frank was the diaconal minister at Red Sucker Lake. They've always been very active in the church and in the presbytery, when we had a presbytery," Thompson said. "We had a special Zoom gathering shortly after we heard of his death for prayers."
Like many isolated northern communities, Red Sucker Lake has been hit hard by COVID-19.
The community first declared a state of emergency in mid-December when there were 57 positive cases, a concerning number for a community of 1,067 people. Members of the military were even called to the community to evaluate the situation.
With the lockdown making it even more difficult to access already-scarce resources, Thompson has appreciated the support of the United Church's Mission and Service Fund.
"The church, you know, has kept us in their prayers and that, other than that, there's not much the church is able to do. The church did provide additional assistance through the Mission and Service Fund, and mission support to all of our Indigenous communities of faith," Thompson said. "Not only in Manitoba but across Canada to help with the additional costs, or shortfalls, I should say, not being able to handle all the costs of keeping the church going."
There is hope for isolated communities facing large case numbers and lockdown restrictions. The first batch of the Moderna vaccine was delivered to Oxford House in January, and many members of the community have received the first dose.
Thompson was among these recipients.
"Because I was on the list of essential workers, having to do many funerals here in Oxford House, I did get my first shot already of the Moderna vaccine," he said. He was supposed to get the second shot on Feb. 4, but there have been delays. He told Broadview on Feb. 21 that he was told that the second doses should arrive the following week, and was told that for several weeks, but to no avail. "And it's the same situation for many people in our Northern isolated communities."
---
We hope you found this Broadview article engaging. 
Our team is working hard to bring you more independent, award-winning journalism. But Broadview is a nonprofit and these are tough times for magazines. Please consider supporting our work. There are a number of ways to do so:
Subscribe to our magazine and you'll receive intelligent, timely stories and perspectives delivered to your home 10 times a year.
Donate to our Friends Fund.
Give the gift of Broadview to someone special in your life and make a difference!
Thank you for being such wonderful readers.
Jocelyn Bell
Editor/Publisher