About 20 people were arrested after activists shut down Toronto's Prince Edward Viaduct to vehicles on Monday to draw awareness to the climate crisis.
The group Extinction Rebellion, which uses civil disobedience "in an attempt to halt mass extinction and minimize the risk of social collapse," called on people around the world to stage demonstrations beginning on Oct. 7.
In Canada, protesters also snarled commutes in Halifax, Edmonton, Kitchener, Ont., Victoria and Vancouver, CBC reported.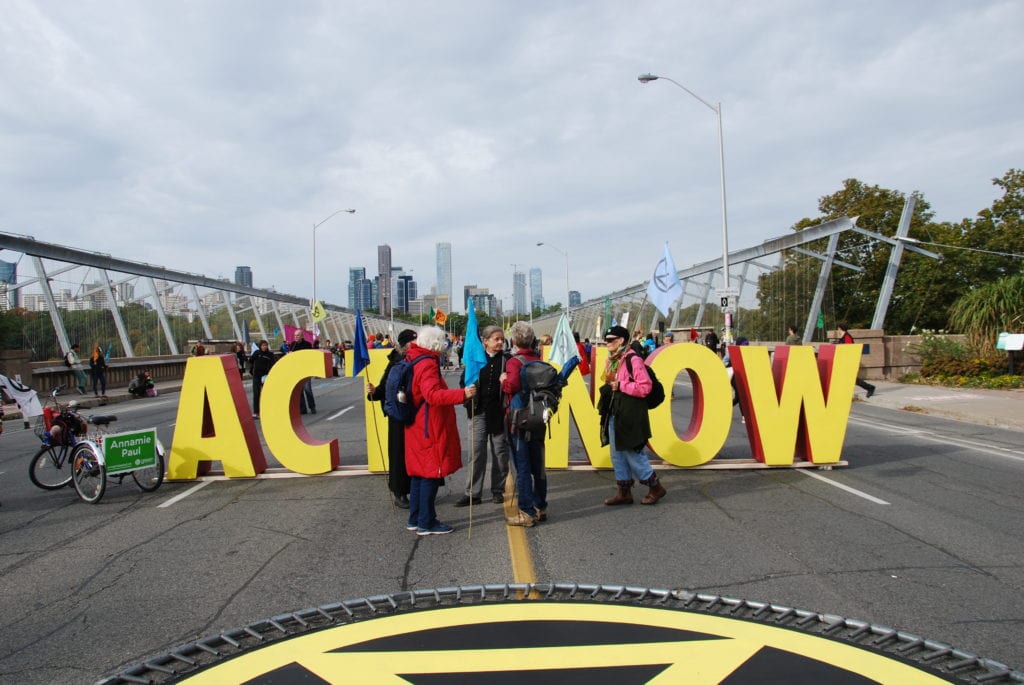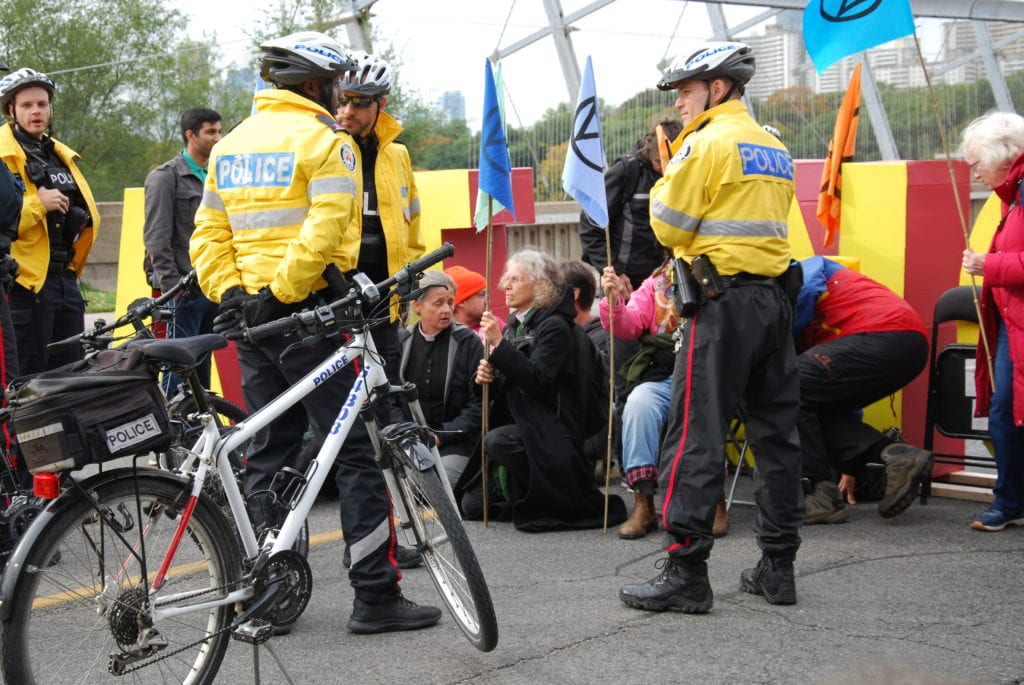 The group is calling on governments around the world to declare a climate emergency, reduce greenhouse gas emissions to "net zero" by 2025 and create and be led by a citizens' assembly on ecological justice.
Dozens in Toronto gathered on the viaduct Monday morning, some with banners and signs. Even after the peak traffic period had passed, they remained on the bridge, singing songs and chanting "What do we want? Climate justice! When do we want it? Now!"
"Ultimately, I think people should be in the street today and they should be in the street every single day until we hit the required needs that we have to make sure that hundreds of millions of people don't die here and around the world," said Kevin Imrie, an Extinction Rebellion member.
"I really started to dig into the science and the 2018 IPCC report was really, really alarming," said Kate Petriw, another member. "I experienced a lot of anxiety around it and so I decided to join Extinction Rebellion because I noticed that their efforts had been working."
"It's stressful to be off work. Like, I'm worried about my job," Imrie said. "We have three really clear demands that I think are perfectly reasonable. I think that we want people to be safe, and we want that safety to continue and we want the truth to be told."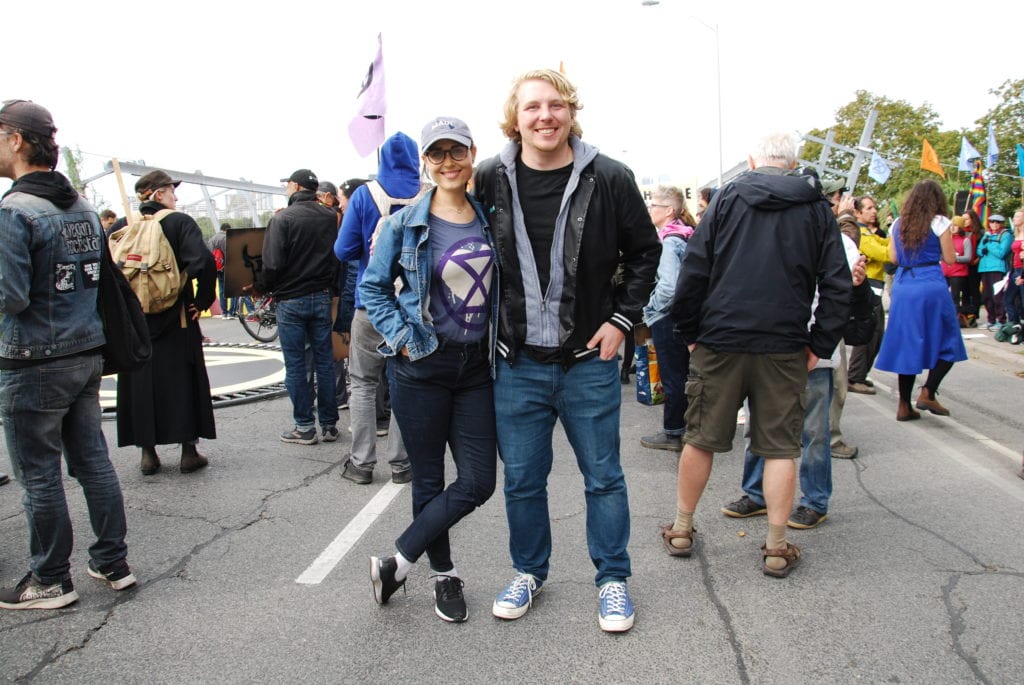 At about 10:30 a.m., Toronto police issued its last warning, advising protesters to clear the bridge. A small group remained in front of large block letters reading "Act Now," and then sat on the viaduct peacefully facing off with officers.
Police arrested the remaining people blocking the bridge one by one after noon as supporters shouted "We love you!" Some of them went limp, requiring officers to lift them away from the blockade.
The bridge reopened at about 1:30 p.m., police said. Charges are pending.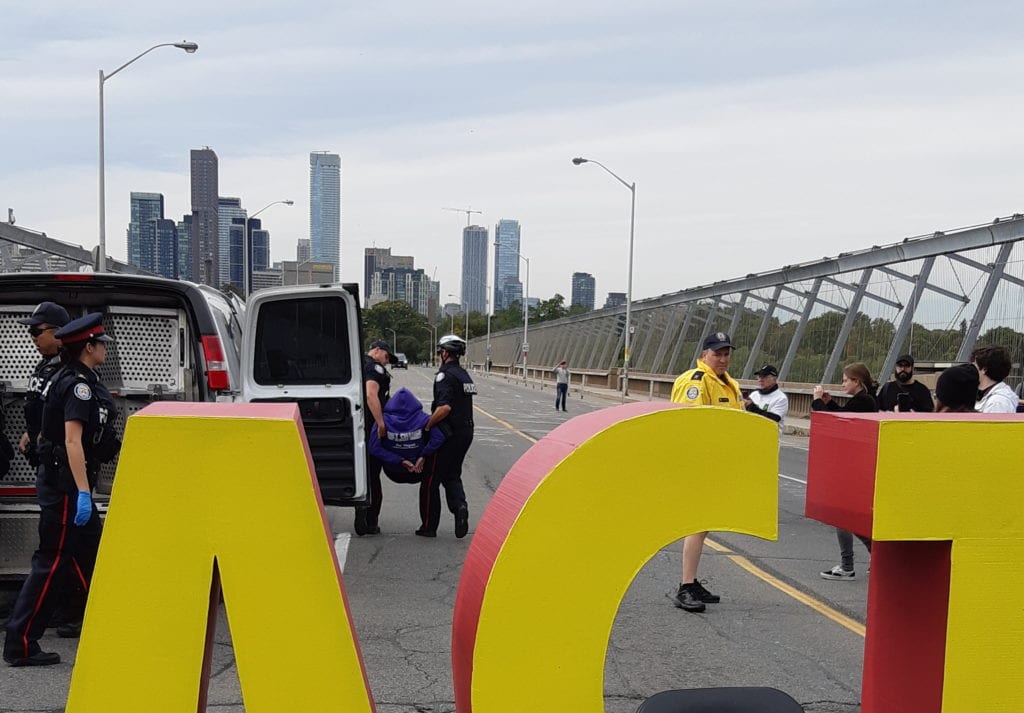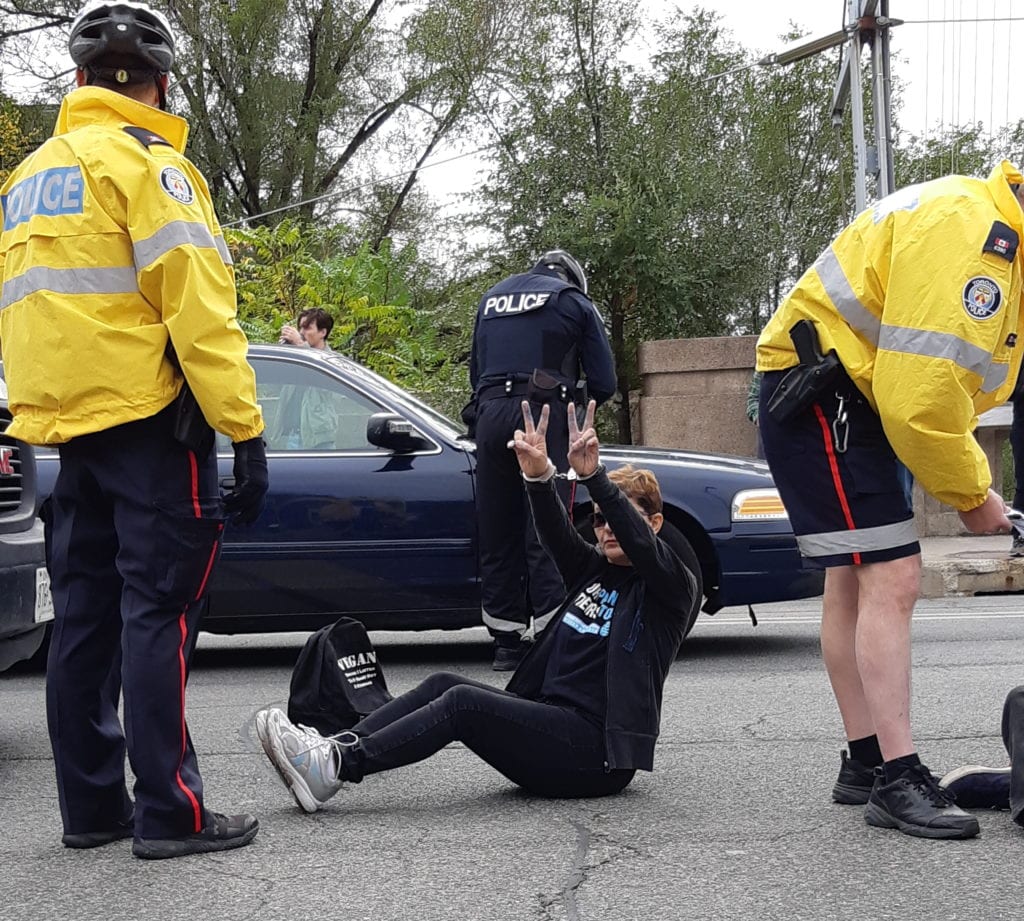 Broadview is an award-winning progressive Christian magazine, featuring stories about spirituality, justice and ethical living. For more of our content, subscribe to the magazine today.