(RNS) — In 2018, the Supreme Court allowed President Donald Trump an avenue to deliver on one of his most outlandish campaign promises — "a complete and total ban on Muslims entering the United States" — by approving an executive order that bars most citizens of Iran, Libya, Syria, Yemen, Somalia, Chad and North Korea from the U.S. if they do not already hold visas.
Now the Trump administration is reportedly planning to expand the ban to citizens of seven more countries — Belarus, Eritrea, Kyrgyzstan, Myanmar, Nigeria, Sudan and Tanzania. While not all of these nations have a Muslim majority — any more than North Korea does — the aim of the new restrictions is clearly to single out people of Muslim faith for discrimination.
The idea that the ban is unconstitutional has been argued since Trump issued his first unsuccessful executive order to block Muslims soon after his inauguration. Indeed, a new challenge to the 2018 Supreme Court ruling has begun Tuesday (Jan. 28) in a federal court in Richmond. Less in doubt is the ban's immorality or its irrelevance to national security: Since 2001, not a single fatal attack was carried out by immigrants from the countries targeted by the ban.
What's less often noted is how Trump's Muslim ban is part of an alarming trend of ostensibly democratic nation-states targeting Muslims.
In this past year alone, India specifically excluded Muslims from its Citizenship (Amendment) Act, which creates a path for immigrants to become citizens of the world's largest democracy, and in Quebec, a ban on religious symbols and attire in the public sector has forced Muslim women schoolteachers to choose between their faith and their careers.
Earlier in the Trump era, France, Norway and Austria have all debated, reaffirmed or created prohibitions on the hijab, the burqa and even the burkini, while Denmark has begun an effort to re-educate immigrant populations, and Australia has blatantly mimicked the U.S. administration's Muslim ban.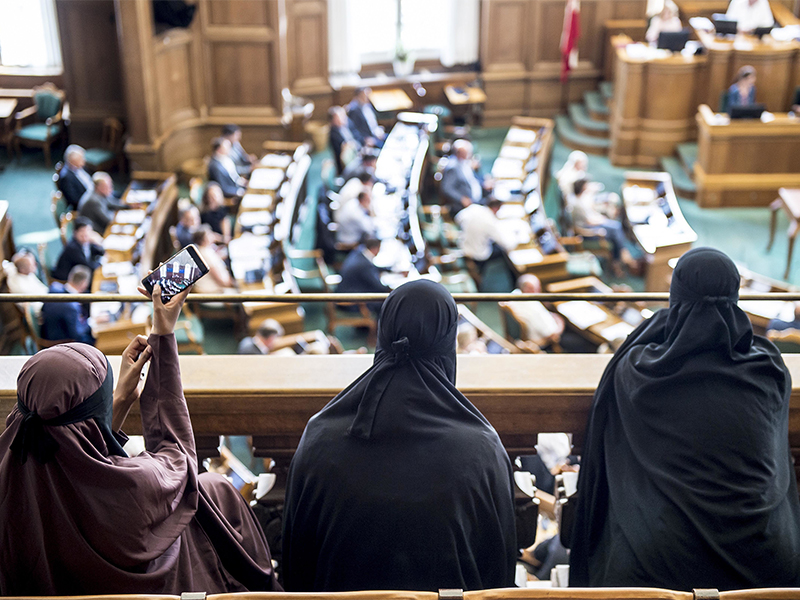 Add to all of this discriminatory remarks from heads of state (see the difficulty U.K. Prime Minister Boris Johnson had excusing earlier anti-Islam comments during the country's recent election), the rise of anti-Muslim hate groups, and bouts of public panic over mosques, refugees and Sharia law, and the scourge of Islamophobia among self-described liberal democracies can be seen to be a truly comprehensive problem.
In every case, democratic governments are selling anti-Muslim measures by telling their citizens that the measures make us safer or, more nonsensically, more equal. In fact these governments are feeding off our biases and fears to score political wins by making Muslims punching bags, subverting their own political systems by using false threats to weaponize government policy.
As we are talking about democracies, it hardly needs pointing out that the problem is exacerbated by the silence of good people. Democracies work, after all, because they protect the rights of everyone.
American democracy in particular works because we are a nation of immigrants that draws strength, beauty and creativity from around the world and enables opportunity for anyone who comes to our shores.
These values that root our approach to citizenship are rooted in our faith — our many faiths.
I don't claim that resisting our fears and biases is easy, only that it is necessary. In our centuries of living side by side in South Asia, Sikhs and Muslims have had a long and complex history, but in the United States our communities have found common ground by standing together against discrimination.
In violent hate crimes after the Sept. 11 attacks (including the first murder in that backlash, of Sikh American Balbir Singh Sodhi), attackers have often confused Sikhs for Muslims; Sikhs have worked to reject this 'mistaken identity' framework, and instead insist that no one deserves to be attacked for their perceived or actual religious beliefs.
It's a model we can all live up to. The expansion of the Muslim Ban on its third anniversary is a reminder to Americans of all religious, social and political stripes that our duty to stand in solidarity with our Muslim friends and neighbours remains urgent.