During my first year of ministry school, I was consumed by the "God question" that I would be asked during my commissioning service after graduation. "Do you believe in God: Father, Son, and Holy Spirit, and do you commit yourself anew to God?" I did research assignments about it, I reflected, I scribbled in my journal. Teary-eyed, I quizzed ministers about it. I feel called to ministry, so why does it scare me? And what does the question really mean? This deeply matters to me, so much that it is one of the reasons I decided to take a break from diaconal ministry school.
In the United Church, ministry candidates are assessed for "promise, suitability and readiness" throughout their training by the Candidacy Board. In a final interview, this board "must satisfy itself that … the candidate is in essential agreement with the statement of doctrine of the United Church." Essential agreement is not defined anywhere in the Manual, which contains both the church's Basis of Union and its bylaws, but tradition holds that it means clergy do not need a literal adherence to the church's doctrine. Finally, in a public worship service, candidates becoming ministers publicly profess their faith. Many words for God can be used in the liturgy — but the ritual must include the God question just as it has been worded since 1972.
That means that anyone wanting to become a minister has to say "yes" to the Trinitarian framing. Church members do not have to adhere to a particular creed or doctrine. Many think the same is true for candidates, but the flexibility enshrined by our tradition of "essential agreement" applies to the Candi­dacy Board's decision, not the questions asked in the public service — in that rite, your options are either yes or no.
This question has been on a lot of people's minds recently, since everyone in the church seems to have an opinion about atheist minister Rev. Gretta Vosper. In 2016, she was re-asked the God question and others to measure her suitability as a minister in the United Church. Although after three years of wrangling Vosper was ultimately allowed to continue her ministry, I wonder about other ministers who may now worry if they too could be re-asked whether they believe in God. Rev. Jenny Stephens, Office of Vocation co-ordinator, confirmed in an email that in a review of the effectiveness of ministry personnel, "the reviewer may ask the minister questions related to beliefs" — and the initial concerns could potentially be theological.
I wish there was a way I could honour my experience of spirituality in the public commissioning ceremony, not just in private meetings.
Some are scrutinizing the words "Father, Son, and Holy Spirit" in the question itself. At General Council 43 last summer, Saskatchewan Conference supported a proposal brought forward by Wascana Presbytery to change the terms, offering "Holy Mystery" as an example of language that could be used instead. The proposal said the current phrasing "creates a crisis of conscience for many candidates."
For me, "crisis" accurately describes how the Trinitarian phrasing makes me feel. If I honour other faiths, I cannot say God is limited to these three images, nor do I believe God is a literal deity. Plus, it was United Church theology itself that taught me God is not just "Father" but also "Mother," and countless other metaphors.
One minister assured me that everyone in his graduating class had concerns about the wording, but they just answered "yes" to the question and then expanded on their answers privately in their heads. This made me feel uneasy. I think "Holy Mystery" might work for me, but the proposal did not go through. (Although, the 14-member theology and inter-church inter-faith committee was asked to "engage in a study on modernizing the theological language we use for the agreements." I am curious about what they'll find.)
Others feel deeply connected to the words as they are and do not want to change them. Mitchell Anderson, a ministry candidate from the Dënesułiné Nation who will be ordained this summer in Saskatoon, says, "the Trinity is at the very heart of my faith and at the heart of our faith." He has heard the Trinitarian position described as "backwards" and "out-dated" — a framing that he finds hurtful. "It creates camps that divide and that try to position some people as enlightened and other people as ignorant." He hopes that if the question changes, decision-makers will choose to add words rather than take them away.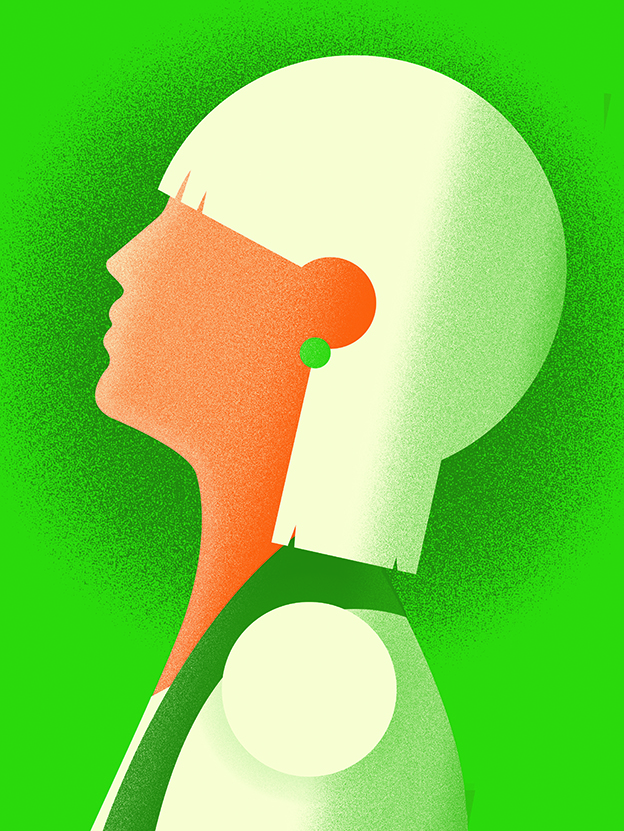 And not everyone sees the preferential positioning of "Father" as a problem. Ordained in 2018, Rev. Ing­rid Brown of Courtenay, B.C., knows that Father can be read as patriarchal, but says that using the word "was a wild, radical feminist statement." For a woman in ancient Israel to claim God as lord and father over her patriarch was "a complete subversion of authority." Brown does not want to lose this hist­ory, or our international partnerships.
Clearly, ecumenism is core to the United Church. The denomination was formed by uniting together. For Brown, Anderson and others, these are crucial relationships and the crux of why the church needs to maintain Trini­tarian language. They say these words connect all Christians globally, and also join us through time to our Christian ancestors.
But if the United Church changed them, would it really lose its place in bodies like the World Council of Churches? In a word, "no," says Bill Wall, a former United Church minister who put himself on the discontinued service list to protest what he sees as a shift in the church toward a more conservative theol­ogy. Wall reminds me of other times the United Church was on dicey ground with our ecumenical partners yet ultimately remained in the fold, like when it welcomed women and then LGBTQ2 people into ministry. In fact, no one has ever been asked to leave the WCC, and the United Church would be in good company even without the Trinitarian wording — the Society of Friends (Quakers) are part of the council and have no creeds whatsoever.
For me, what it all comes down to is this: are the terms used for God meant to be taken literally? I called Rev. John H. Young, the General Council's executive minister, theological leadership, to ask. His own personal answer was that Father, Son and Holy Spirit "are all meta­phorical." So, case closed, we just make up our own definitions? Not so fast. "No term we use for God fully encompasses — is able to encompass — who God is," he adds. "Our knowledge of God is via our tradition; our know­ledge of God is always partial."
So what's a candidate to do? What would I even be agreeing to? This lack of clarity also concerns Kenyo Araújo, a former Catholic Discalced Carmelite from Brazil who decided to take a break from pursuing United Church ministry after Vosper was re-asked the ordination questions. He enjoys discussing the "Do you believe in God?" question in conversation, knowing that every person has a different understanding of what it means. Yet when asked by the church in a formal service with no option for dialogue, he says, it becomes "a colonizing question," meaning that a candidate without power is agreeing to something that the institution in power has not defined. Araújo is uneasy about agreeing to commit his life to something that does not have a definition. "They can change their expectations any time," he says. Araújo suggests the church should "question the question. Why am I asking this? What am I really asking?"
If I were in conversation with Araújo about the God question, I would say that lately, I experience a shared creative force from my unconscious that leads me toward wholeness, which may or may not be connected to a source outside me. I see ideas of God, Father, Jesus and the Holy Spirit as excellent metaphors through which many people access the concept of that which inspires. Billions of other people find the sacred through other deities and non-theistic philosophies like Buddhism.
I became a candidate for ministry while being very open about my theology in interviews. I think that means I fit within United Church theology — or do they expect my views to change through school? I wish there was a way I could honour my experience of spirituality in the public commissioning ceremony, not just in private meetings. I would love if we could return to a practice used in the Decade of the Churches in Solidarity with Women from 1988 to 1998, when United Church candidates answering the God question were able to add a statement of their own understanding. I want to be able to say what I mean.
This review first appeared in the June 2019 issue of Broadview with the title "Do you believe in God?" For more of Broadview's award-winning content, subscribe to the magazine today.