When I was 18, I moved to Toronto after being gay-bashed in my hometown. I caught a bus in the middle of the night and went to the city because I knew it would be a safe haven for a young lesbian.
In Toronto's LGBTQ2 community, I met some of the fiercest and most inspiring women I knew. They were mostly transgender, and working in the sex industry. Experts on safe sex, self-defence and the law, they were unapologetic about their work and they were supportive of each other. This was in sharp contrast with the image of sex workers I previously held: women forced into the trade by pimps, unable to make decisions for themselves.
Some years later, when I found myself in financial hardship, I thought about these women. I was a university student and a harm reduction worker, but with housing costs skyrocketing in Toronto, I wasn't making enough money to get by. I considered all my options. Then, I entered the sex industry.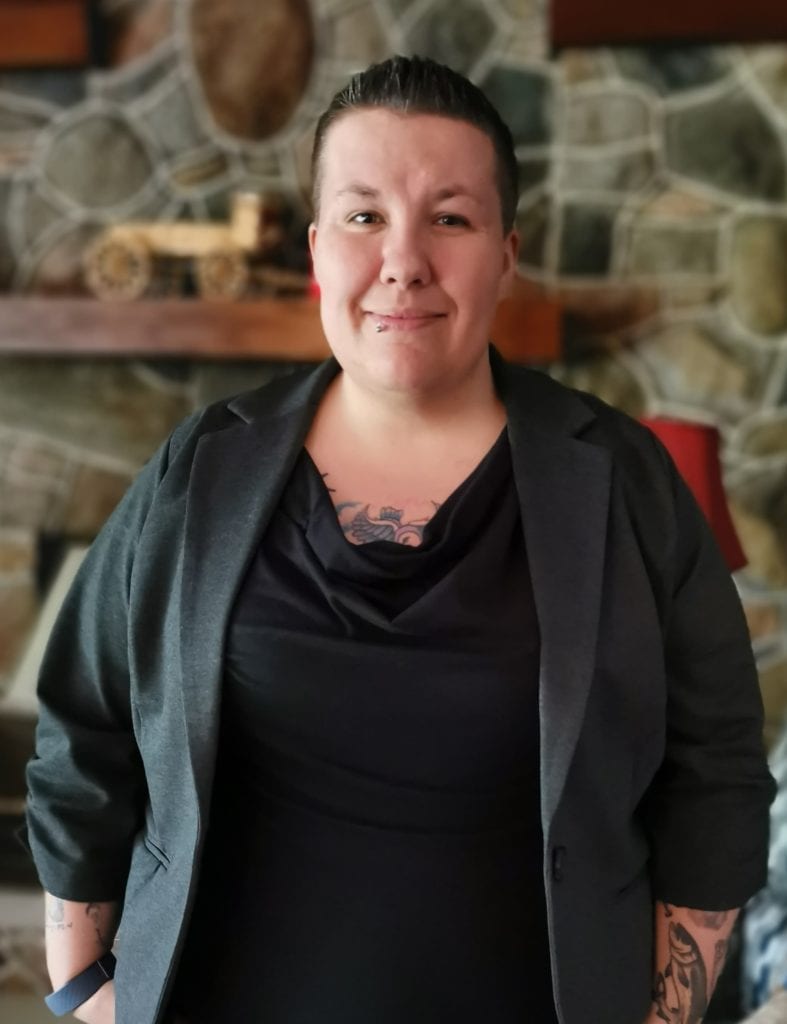 Selling sex provided much- needed income. I was able to keep my housing and pay tuition. But it also provided so much more. Sex work gave me agency over my body and taught me to be proud of it. Previously, I had internalized the idea that my body would never be good enough, but once I became a sex worker, it became valuable. Before I entered the sex trade, I was employed in factories where my body was degraded through ex­pos­ure to toxins, dangerous equipment and long hours. In the sex industry, my body felt appreciated and validated.  
I no longer work in the industry, but I continue to advocate for sex worker rights. In particular, I campaign for the decriminalization of the entire sex industry.
In 2014, the federal government, following a directive from the Supreme Court of Canada, passed Bill C-36, which decriminalized the selling of sex itself, but not adjacent activities like purchasing sex, advertising sex or profiting indirectly from its sale. This is dangerous, making transactions less transparent. It also means sex workers are unable to hire body guards, because they can be charged with benefiting from the profits.  
Criminalizing certain aspects of the sex industry also perpetuates stigma. After the laws changed in 2014, the Canadian Public Health Association noted in a paper that "social exclusion, stigma, and discrimination make it difficult for sex workers to access services, disclose their profession and receive equitable prevention services and treatment…. Taking steps to change the public perception of sex work could enable sex workers to better receive the health, social, and legal services … to which they have a right."
Sex work can be dangerous and demeaning. But it can also be a safe, empowering and well-­paying job for people like me. Decriminalizing the sex industry would ensure that the latter is more common than the former.
This column first appeared in the June 2019 issue of Broadview with the title "Worker safety." For more of Broadview's award-winning content, subscribe to the magazine today.