LGBTQ2S+ conversion therapy is now illegal in Canada, but the findings of a recent survey show that there's a lot more work to do.
Most notably, survivors want better access to therapists that actually understand and affirm their experiences, as well as resources to help others understand the harm of subtle statements that pressure them to change. 
The survey is part of a research project to assess the needs of the survivors of sexual orientation and gender identity and expression change efforts (SOGIECE), an umbrella term that includes not only religious-based conversion therapy but also a wider range of experiences, practices, pressures and messaging — all intended to deny, suppress or change a person's identity or orientation.
"What the research told us is that there really is still almost a total lack of support available [for conversion therapy survivors]," said Jordan Sullivan, who led the research project under the banner of Generous Space Ministries initially and now the Community-Based Research Centre (CBRC). Sullivan is a trans man and a survivor of conversion therapy himself. 
The findings were presented last month. A total of 270 people from across Canada responded to the survey. Project leaders also interviewed 21 people individually and 12 people participated in focus groups. The project also involved consultations with 18 therapists.
Eighty percent of survey respondents said they wanted to be able to access "affirming therapists experienced in dealing with religious trauma, SOGIECE trauma, gender, sexuality, grief and shame."
---
Interested in more stories like this? Subscribe to Broadview's weekly newsletter.
---
N Siritsky, a Halifax-based social worker and chaplain who has worked with survivors of conversion therapy and similar experiences, said they think banning conversion therapy won't dispel existing harm or the unconscious bias that has led therapists to perpetuate that harm.
"The challenge is that there are no standards or guidelines that are universally accepted around how therapists should work with people who are queer-identified, let alone those who have experienced trauma relating to their previous experiences with their therapist," Siritsky said. "So as a result, one is left with people's subjective beliefs infiltrating their language."
They gave the example of a therapist using the word "homosexual," a term that most people, but especially queer people, associate with a pathology.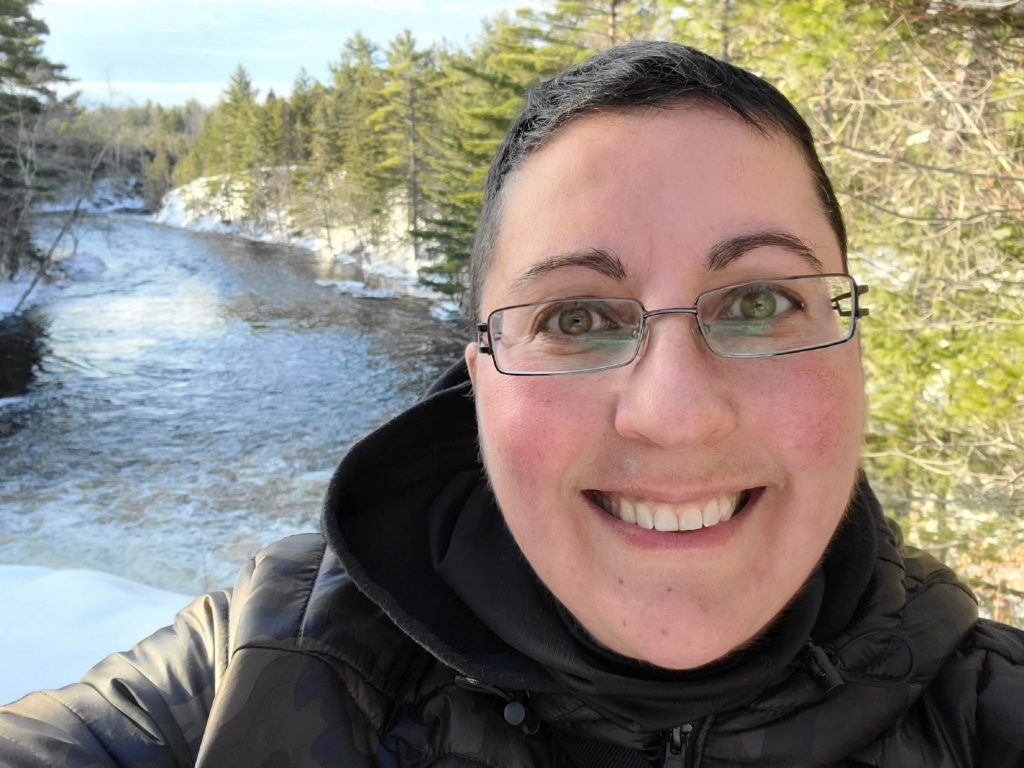 "And so any word or turn of phrase or failure to acknowledge retriggers that old trauma and perpetuates it, gives it life," Siritsky said. They think that therapists and clergy should undergo unconscious bias training.
They are also working on setting up a private practice to counsel people who have experienced this sort of religious trauma. Siritsky said they also hope to train clergy on how to provide "trauma-informed, inclusive ministry and services."
One of the aims of the SOGIECE project was to set up an online referral network of affirming therapists. Sullivan said he's also developing a SOGIECE knowledge hub to improve survivor support as well as increase awareness and understanding about these practices.
And the survey data — which show that many people who have experienced conversion-therapy-like practices don't see themselves as survivors — revealed the need for just that. 
You can read more from the report below.
SOGIECE/CT Survivor Support… by Emma Prestwich
"Before I found the link to the survey from this project, I didn't even know that what I went through could be considered this at all," one trans project participant said in the report. "And I didn't know how to think about or explain those experiences."
Eighty-one percent of survey respondents said that they wanted to see "more resources to help people understand that small, subtle statements to change are just as harmful as blatant statements and pressures to change."
Sullivan said that in his conversations with therapists as part of the project, he learned that many saw conversion therapy as something very specific. When he asked therapists how often they noticed trauma from conversion therapy in their clients, they said they rarely did.
"But once we start talking about what we mean by conversion therapy practices, what we mean by SOGIECE, what we mean by the harm they've experienced, the therapists themselves are like, 'Oh my goodness, well, practically everybody,'" he said. 
Sullivan also acknowledged that the project had its limitations. The majority of the respondents were white, most of them identified either as queer or gay, and 68 percent lived in urban areas. 
The project started in 2021 as an initiative of Generous Space Ministries, a now-defunct affirming Christian organization, and Sullivan thinks that religious connection might have discouraged some people from getting involved. 
---
More on Broadview:
---
He also said that the research questions could have included some that would have engaged people of colour more directly. 
"So we need a lot of future research to happen, particularly at the intersection of other systems of oppression — both survivors who are disabled survivors, who are Black, Indigenous, people of colour, survivors who are immigrants to Canada, refugees," he said. "And that's something that CBRC is currently developing — a new qualitative research project to speak with those communities."
Going forward, he's worried about the backlash to the new conversion therapy ban, an amendment to the Criminal Code that creates new criminal offences for subjecting someone of any age to any form of conversion therapy, in Canada from those afraid that their religious freedoms are being taken away. 
"I know that many in the States have been really actively speaking out and coming together to fight Canada's law, and you know, there's going to be money coming north to similar groups in Canada," he said.
Siritsky says there is still a lot of "unlearning" that needs to take place.
"The fact that conversion therapy was a thing, the fact that homosexuality was diagnosable as a problem, that doesn't just go away," they said. "It speaks to the much larger context that allowed it to happen."
***
Emma Prestwich is Broadview's digital editor.
---
We hope you found this Broadview article engaging. 
Our team is working hard to bring you more independent, award-winning journalism. But Broadview is a nonprofit and these are tough times for magazines. Please consider supporting our work. There are a number of ways to do so:
Subscribe to our magazine and you'll receive intelligent, timely stories and perspectives delivered to your home 8 times a year. 
Donate to our Friends Fund.
Give the gift of Broadview to someone special in your life and make a difference!
Thank you for being such wonderful readers.
Jocelyn Bell
Editor/Publisher