My four siblings and I were raised in a Christian home in rural Ontario. Our family church, where we usually found ourselves four times a week, still stands tall at the intersection of a quiet country road and Highway 4 in Centralia, Ont., near London. Although the lonely church doesn't look like much, my life revolved around it until I was 18.
Engaging youth leaders and a "radical," modern worship team made my non-denominational church look appealing to outsiders and masked the control it exerted over our lives. Beneath this facade was a deeper pattern of indoctrination into a destructive, repressive culture. I was homeschooled with conservative parents, which meant no awkward sex talk. My only sexual education came from bits of information I could piece together from my own curious Google searches and the teachings impressed upon me at church, which usually just discouraged any sexual curiosity at all.
My oldest sister, Emma, now 29, left the church when she was 16. What I understand now as normal teenage defiance was viewed by my parents and the church as a much bigger problem. Her rebellion brought conflict and hostility to our family home. After countless fighting matches between her and our mom, she was kicked out of the house later that year. Though I later came to understand my sister's doubts about our secluded way of life, I was much more passive and would stay heavily involved in our church until I was 18.
Although it's been over a decade since Emma has warmed a church pew, she can still recall the countless purity talks and the misogyny and double standards of the teachings. She says that for years, she felt like less of a person because she was a woman.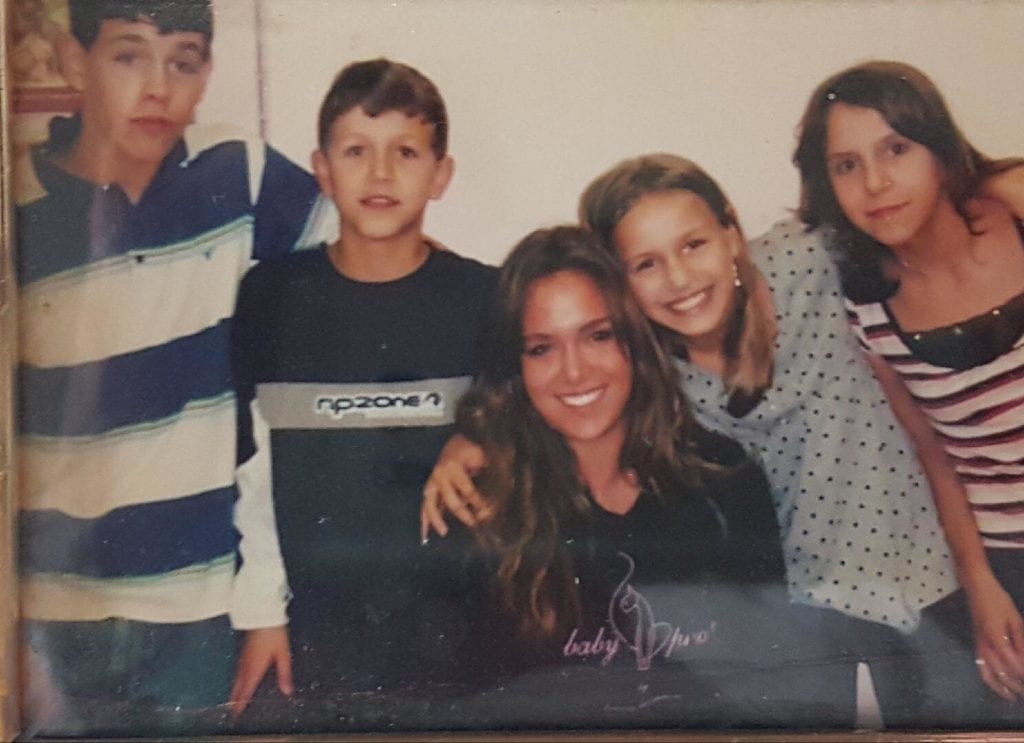 My two older sisters and I knew that if we didn't act carefully, we would cause our male peers to lust after us. The importance of modesty was stressed and we made sure to do every bend, sit, jump and stretch test with each outfit. Despite our best efforts, we'd often still be approached by fellow church members on a Sunday with comments on the thickness of our tank-top straps.
It wasn't until I was in college that I realized that my sheltered upbringing had given me distorted ideas about sex, and the extent to which these ideas would affect my efforts to pursue a healthy sex life. I wasn't able to orgasm with a partner until this year, at age 23. I didn't have an open conversation with my mom about sex until a couple of years ago. She is now more open-minded and has distanced herself from our family church. Now, her only judgments come from a place of motherly concern and protectiveness.
I also didn't touch myself for the first time until my 20s. Growing up, I was taught over and over that girls aren't sexual creatures and that men are the only ones who masturbate and enjoy sex. Emma can recall our pastor saying the word masturbation once during her time at church. It was in a youth group class and was geared towards the young men in the room. Emma remembers her saying, "This is for the boys, so ladies, just sit and support your brothers," talking about it as if girls didn't masturbate.
I was always very aware of what it meant to be a virgin, and that relinquishing that part of my identity would be a big deal. I was encouraged to wait for marriage and always told that sex would significantly change my life. But when I finally lost my virginity, it didn't feel like I had lost much. No one died and lightning didn't strike me down. Having finally embraced my sexuality, I'm still the same person I've always been, but better for it.
For more of Broadview's award-winning content, subscribe to the magazine today.