Illustrator Mando Littlechild still finds it surreal that people are buying their portrait of their late kokom (grandmother), Sarah Burnstick. "They obviously felt a connection to her through the artwork and I find that really flattering," says Littlechild.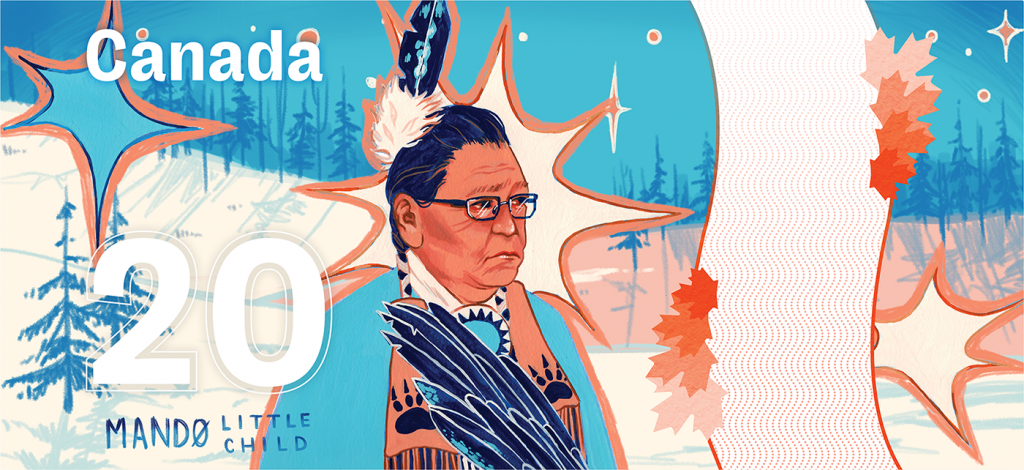 Burnstick, a residential school survivor and community powwow dancer, is one of 12 women featured in Change the Bill, an initiative for Indigenous artists to reimagine Indigenous women on Canada's $20 banknote instead of Queen Elizabeth II. Other featured change-makers include children's advocate Cindy Blackstock and environmental activist Josephine Mandamin.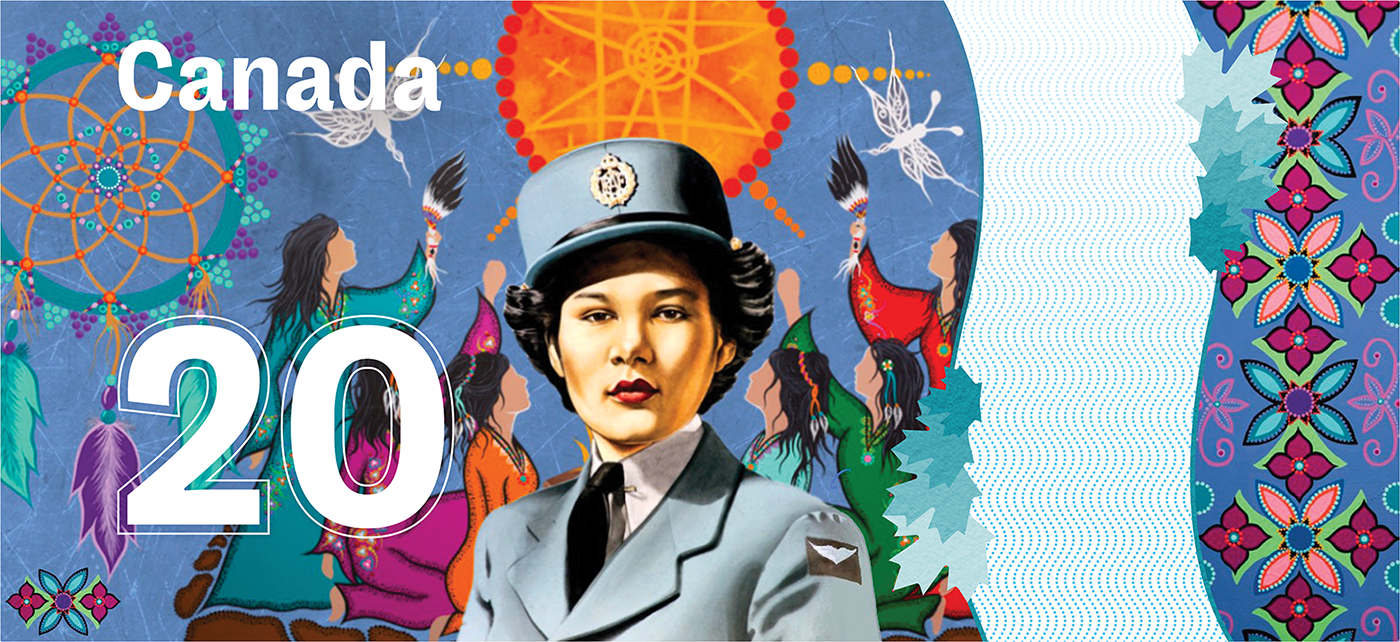 The idea came through a collaboration with the Native Women's Association of Canada (NWAC) and Taxi, a creative agency. "We hope to break some stereotypes and remaining residual discrimination that people have of Indigenous people in Canada due to colonialism," says NWAC's CEO Lynne Groulx. "I think it's a beautiful way of bringing people together."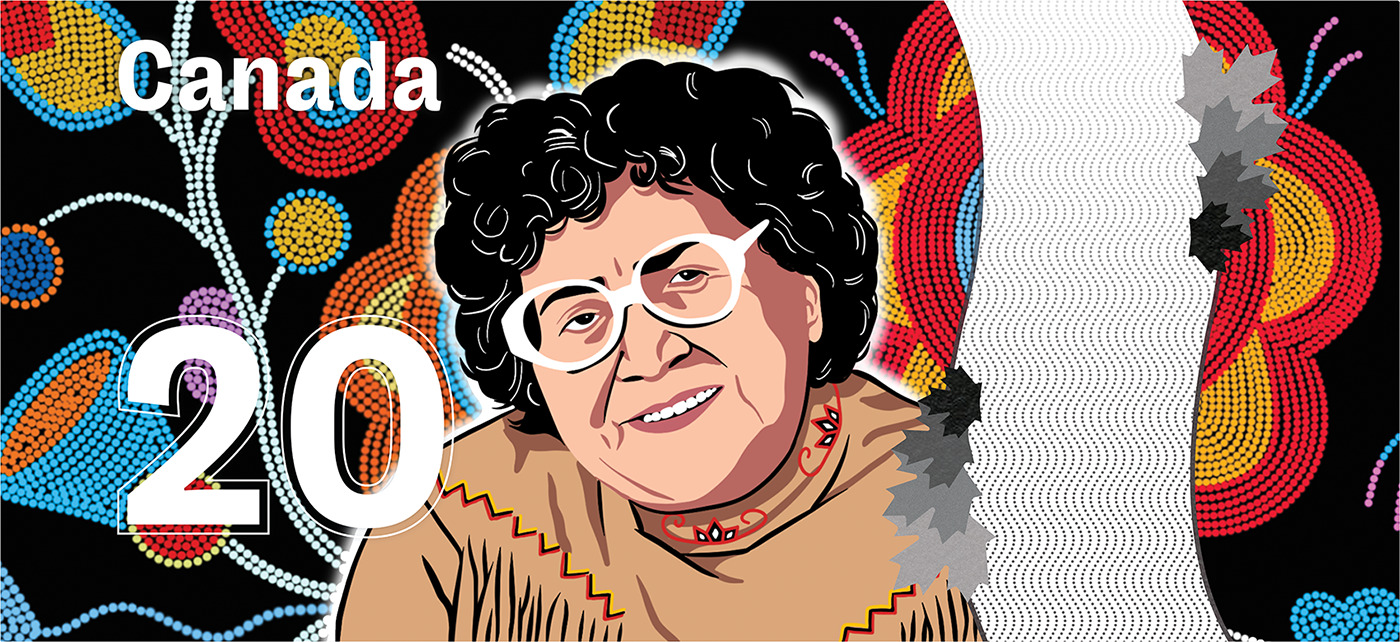 The artists were asked to paint their heroes. For Littlechild, reconciliation through art was also something they had in mind while painting their grandmother. "Whereas all the other paintings are fantastic, I noticed they're all well-known people or established figures in history," they say. "I feel like seeing a normal, everyday person will help humanize the project more."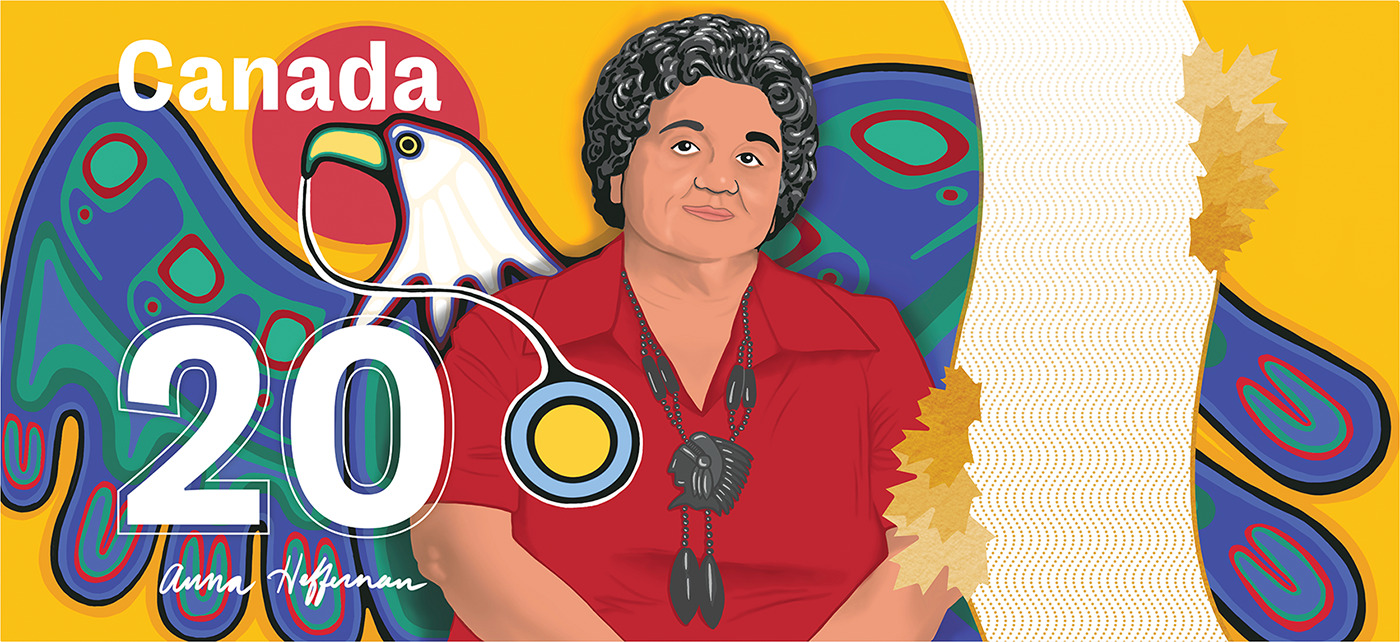 As of April, more than 33,000 people signed Change the Bill's petition calling for the representation of an Indigenous woman on a Canadian bank note. Groulx says roughly 300 prints of the artworks have also been sold, with proceeds going directly to the artists. 
***
Brian Vinh Tien Trinh is a writer in Toronto and a former assistant digital editor at Broadview.
This story will appear in Broadview's September/October 2023 issue.
---
We hope you found this Broadview article engaging. 
Our team is working hard to bring you more independent, award-winning journalism. But Broadviewis a nonprofit and these are tough times for magazines. Please consider supporting our work. There are a number of ways to do so:
Subscribe to our magazine and you'll receive intelligent, timely stories and perspectives delivered to your home 8 times a year. 
Donate to our Friends Fund.
Give the gift of Broadview to someone special in your life and make a difference!
Thank you for being such wonderful readers.
Jocelyn Bell
Editor/Publisher