(RNS) — "I don't know what your future is … . But if you're willing to take the harder way, the more complicated one, the one with more failures at first than successes … then you will not regret it."
Black Panther star Chadwick Boseman delivered those words in 2018, as he accepted an honorary degree from Howard University, his alma mater. In his now famous commencement speech, the actor passionately encouraged that year's graduates to live their lives with purpose. Near the end of the speech, drawing, perhaps, from his Black church upbringing, Boseman's cadence turned melodic.
"Sometimes you need to feel the pain and sting of defeat to activate the real passion and purpose that God predestined inside of you," said Boseman. "God says in Jeremiah, 'I know the plans I have for you, plans to prosper you and not to harm you, plans to give you hope and a future.'"
Even as he was telling his fellow Howard alums this, Boseman was battling the colon cancer that killed him Friday (Aug. 28) at the age of 43. It turned out that he had delivered some of his most captivating performances between chemotherapy treatments, his disease a secret even from his colleagues. According to his family, he had spent his final moments with his wife and trusted loved ones.
The shock was the latest devastating news in an unrelenting year. We were shocked not merely at his passing but by his untapped potential, an opportunity we had missed. It was brought home to us that this incredible star was just as strong in his private life. Boseman's onscreen persona matched his composed, deliberate personality. At times, it seemed he moved in slow motion, as though determined to soak up each scene and leave everything he had in each cinematic exchange. He possessed the rare gift of appearing regal yet accessible, to exude gravitas yet still remain grounded. Chadwick was the type of person our parents would point to and whisper: "You should be more like him."
Both his stardom and his real self seemed a synthesis of pious faith and an unwavering commitment to his Blackness. Over his short career, he committed himself fiercely to bringing our heroes to life, to remind us to appreciate their legacy. His sweat-drenched portrayal of music icon James Brown in Get on Up and his defiant performance as the barrier-breaking baseball star Jackie Robinson in 42 are just two examples of his choice to honour the legacy of those who came before us.
In his portrayal of the fictional King T'Challa, however, the actor's career found its zenith. Moviegoers were largely unaware of Boseman's potential before 2016's Captain America: Civil War, in which he played a grieving prince vengefully pursuing his father's killer. Boseman snatched the viewers' attention away from the more established characters, already having more authority than they possessed.
---
More on Broadview:
---
With the release of Black Panther two years later, Chadwick filled theatres with Black families gleeful with a pride their country has yet to deliver. Boseman, now playing a young king under siege, was the heartbeat of a Black ensemble cast. In hindsight, Boseman's task as an actor was nearly impossible: T'Challa required physicality, depth and anguish, and the enthralling cinematography, breathtaking cultural displays and nuanced storyline demanded a formidable personality to anchor it all; Boseman rose to the occasion.
I remember taking a few dozen teenagers to see the film Avengers: Infinity War when it was released shortly after Black Panther. When Boseman stepped onto the screen as the Wakandan fanfare crescendoed, my companions exploded into thunderous applause. They saw themselves in him. He was greater than all of us, yet still proud to be one of us.
We also got lucky in the timing of his brief career. Hollywood legend has it that Wesley Snipes had intended to make a Black Panther film in the mid-1990s. Without the backdrop of our country's first Black president, followed by the election of Donald Trump and rising issue of brutal murders of Black men and women by law enforcement, that movie would likely have been a disappointment. Our times have made the need more urgent for a Wakanda, a mythical, Afro-futuristic homeland where we could thrive far from the colonizers of the West.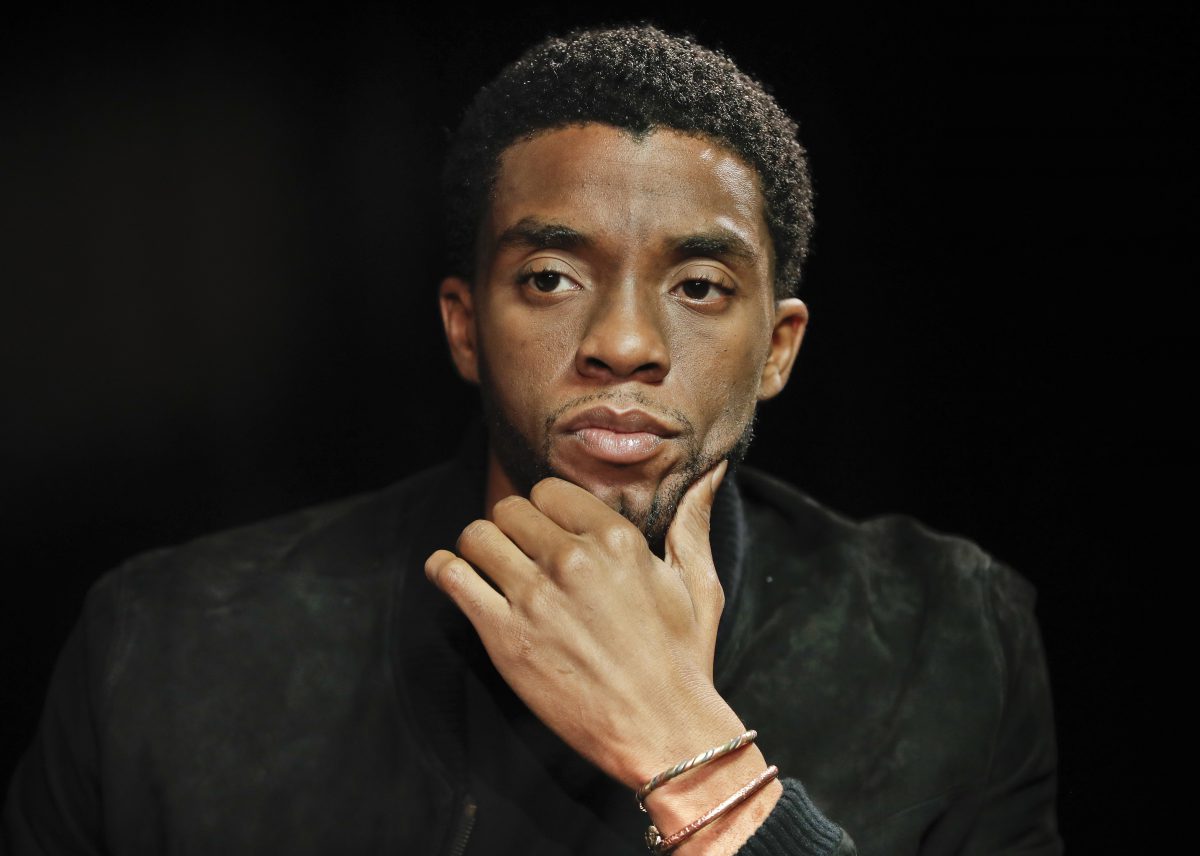 Throughout his career, Boseman continuously taught us about the idea of "purpose." After one awards show, he remarked that "purpose … is related to what God put inside you that you're supposed to give to the world." This was the subtext of Boseman's life, this composed faith that purpose produced. He sat with cancer patients who had no idea he shared their plight. In a Christo-centric example of sacrifice, he graciously gave to others while his body was failing him.
It is staggering to consider how much Boseman sacrificed for our collective joy. The hours of silent pain, the physical toil, the scream behind the smile. He left every ounce of his love for us in those performances. In a country built on casually snatching our lives away prematurely, he lived as a message to Black children that they can be poetry, not just prey or property.
Much could be said about a society that pressures people to silently war with their ailments. Yet it is clear that Boseman handled his diagnosis the same way he approached his acting career: on his own terms, with others in mind.
Legendary Black preacher Gardner C. Taylor once said of his colleague Samuel Proctor, "He honoured the place more than the place honoured him." The same can be said of Boseman. Our brief, enthusiastic support was a feeble fraction of the love he showed to us.
We mourn the passing of Chadwick Boseman because he was the real-life hero we did not deserve.
(Tyler Burns is a pastor, vice president of The Witness: A Black Christian Collective and co-host of the Pass the Mic Podcast. The views expressed in this commentary do not necessarily reflect those of Religion News Service.)