LOS ANGELES (RNS) — Faith leaders say they are concerned about new temporary shelters that have been set up at Southern California event centres to house unaccompanied migrant children.
As of Tuesday (April 26), more than 300 children were being housed in an emergency shelter at the Long Beach Convention Center in Los Angeles County. This site is expected to eventually accommodate up to 1,000 kids, according to the Long Beach Post News.
Advocacy groups have been awaiting the arrival of more than 2,000 migrant children at the Fairplex, the former fairgrounds in the L.A. County city of Pomona, more than 64 kilometres (40 miles) northeast of Long Beach, according to the Daily Bulletin.
A migrant shelter has already been serving hundreds of teen girls at the San Diego Convention Center.
These kinds of temporary shelters have been referred to as "influx centres" and "emergency intake sites" and are meant to address overcrowding at Border Patrol facilities. Local city councils and county elected officials have agreed to work with federal officials to repurpose their event centers as temporary shelters, saying it's "a responsibility and an opportunity to care for unaccompanied minors coming to the United States."
"I want to be very clear that these facilities should be temporary, and the goal is quick, family reunification," said Long Beach Mayor Robert Garcia.
"It's not a detention facility, it's not cages, it's not jail. Certainly not a detention camp," said L.A. County Board of Supervisors Chair Hilda Solis.
"Regardless of what they are called, the government is holding children in large-scale detention facilities," the Interfaith Movement for Human Integrity said in a statement.
---
More on Broadview:
---
The interfaith group's statement was released Monday (April 26), days before Detention Watch Network and the Immigrant Legal Resource Center released a fact sheet Thursday (April 29), detailing why they oppose these kinds of facilities.
According to the fact sheet, the "restrictive nature, large populations and subsequent lack of individualized care, the increased potential for abuse, and often long lengths of stay for children" in such shelters are among the reasons "we do not consider these facilities to represent actual shelter-like settings."
The Interfaith Movement for Human Integrity statement asks officials to end the Trump-era policy, Title 42, that orders immigration authorities during COVID-19 to expel migrants without providing them the chance to seek protection in the U.S.
The group also seeks to end the practice of holding children in large-scale influx facilities and to apply financial resources toward "rapidly vetting sponsors for situations where children arrive without a parent or legal guardian." Their statement urges officials to provide "post-release financial resources to children reunited with family members and sponsors."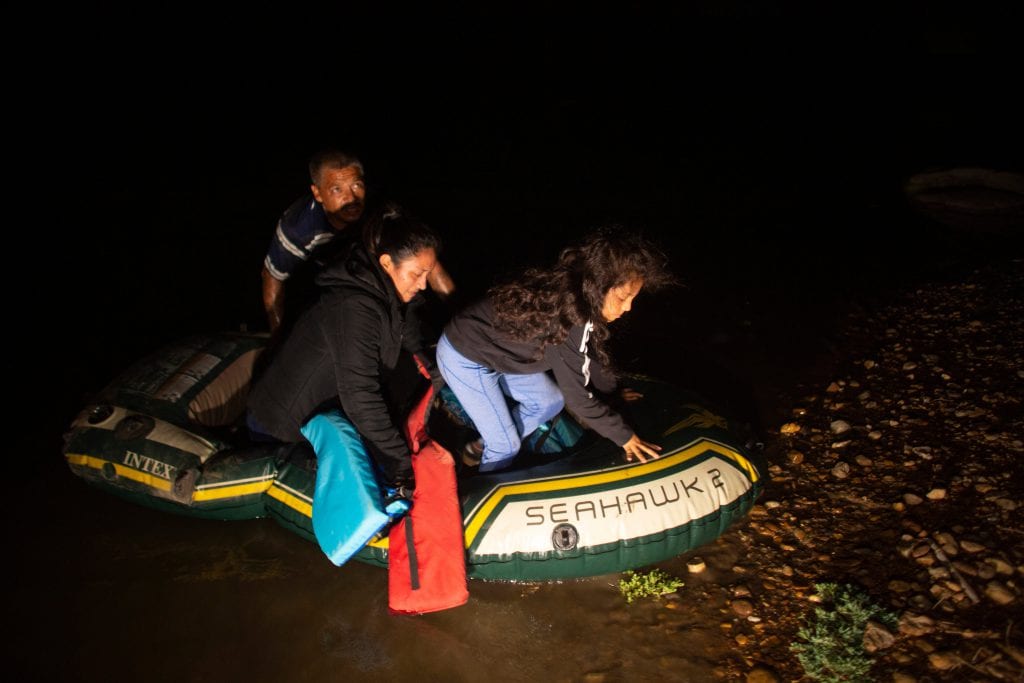 It adds, "We are concerned that 'influx facilities' not only deprive children of their liberty but require less oversight (than licensed Office of Refugee Resettlement facilities).
"All children, including those born in the United States, should only be housed, as a last resort, in small-scale, nonrestrictive licensed facilities, never in the large-scale facilities like the ones being organized at this time."
Faith leaders in their statement highlighted how the Fairplex was also previously used as a temporary detention camp for Japanese Americans during WWII.
"We are vigilant and wary of history repeating itself … Japanese Americans were kept here until more permanent camps, like Manzanar, were constructed to house more people and families in far removed facilities," said the Rev. Duncan Ryuken Williams, director of the USC Shinso Ito Center for Japanese Religions and Culture, in the statement.
"Now we are seeing this same site used to temporarily house unaccompanied minors. Other solutions must be pursued," he added.
Bishop Minerva Carcaño of the United Methodist Church said she has seen migrant children detained at "military bases behind guarded fences and in cages in repurposed factories along the border."
She added, "Warehousing children is inhumane whether we call the places where they are kept 'influx' or emergency shelters. We can and should do better."