For the second time, we're asking you, our readers, to crown a winner. Last year, we asked you to vote for your favourite Christmas carol, and this year, we want to know which Christmas story character resonates with you the most.
The way it works: Sets of two characters will face off against one another each week of Advent. At the end of that week, half of them will be eliminated, and the winner from each pair will move on to face off against the remaining competitors. Call it a bracket crossed with a personality quiz.
We started two weeks ago with four sets of two characters (eight in total). This week, find out which two characters remain. On Dec. 22, we'll announce the winner here and on our Facebook and Twitter pages. The most popular character will net a day full of songs and stories featuring them.
Check out who received the most votes in the final face-off.
Between Joseph and the Shepherd: It's Joseph!
Why this reader voted for Joseph: "While I am not exactly as humble and stoic as Joseph, neither am [I]  Type B, despite preferring being outdoors a lot. My family is very important to me, so its a Tough call, but I made it Joseph in the end."
Why this reader voted for the Shepherd: "I feel that being closer to nature often brings us closer to God. I treasure my times outdoors, occasionally watching sheep, but more often enjoying all of God's creation."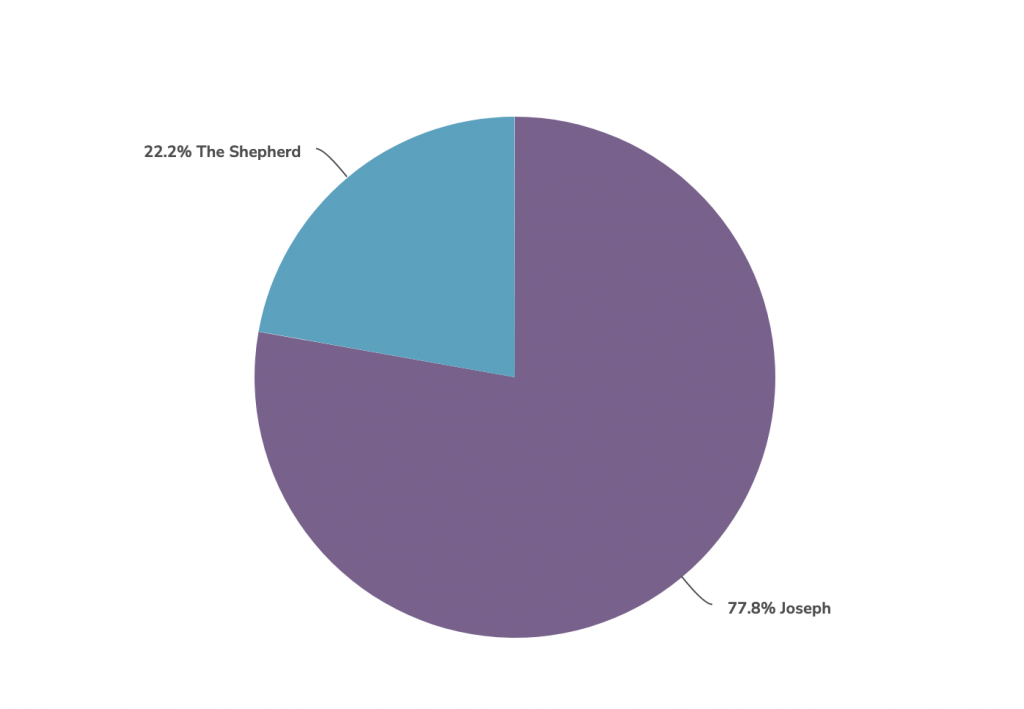 Thank you for participating in this fun bracket. Check our social media pages for stories and songs about the "winning" character!