The holiday season is the perfect chance to get off our screens and settle in with a good book (with a delicious cup of hot cocoa and snuggly blanket to boot).
Here are three fascinating books that would make great gifts for the people on your Christmas list.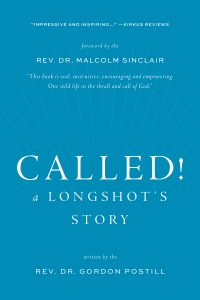 Called! A Longshot's Story
By Rev. Dr. Gordon Postill
This delayed coming-of-age story intimately recounts Gordon Postill's life from 1970-1980, a decade that pivotally shapes how the rest of his life will unfold.
Initially a story of failure, self-loathing, addiction, and deceit, it's ultimately a story of grace, faith, hope, and transformation.
Postill's Called! A Longshot Story is an "engaging personal reflection on a transformed life. He relates his remembrance…with admirable, confessional candor in a breezily anecdotal style. As an account of a journey from self-indulgence to religious meaning, it is impressive and inspiring." – Kirkus Reviews
---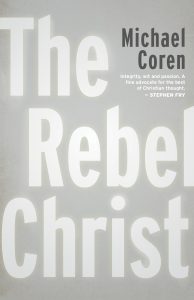 The Rebel Christ
By Michael Coren
Christianity is in crisis, and its founder is often misunderstood and misinterpreted. The Rebel Christ presents the real Jesus: a rebel, a radical, and a revolutionary.
Bestselling author Michael Coren offers a counter-narrative to today's conservative conception of Christianity, asking what did the original Jesus say about the pressing issues of his and our day?
He didn't mention homosexuality but did call for the poor and marginalized to be protected and championed; he never spoke of abortion but did criticize the wealthy and complacent; he didn't side with the rulers and wealthy but did condemn those who judged and exploited others and turned their eyes away from those in need and from the cry for justice.
This was Jesus the rebel, Christ the radical, who turned the world upside down and demanded that his followers do the same. Too many of those followers, tragically, seem to have misplaced that vital lesson.
Purchase The Rebel Christ from Dundurn Press, your local bookstore, at Indigo, or Amazon for $19.99
---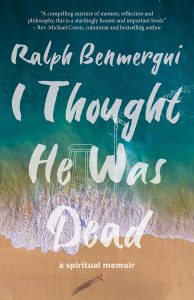 I Thought He Was Dead: A Spiritual Memoir
By Ralph Benmergui
When Ralph Benmergui discovered he was hours away from a deadly heart attack, he realized his life had changed.
What follows this awakening is a funny, profound and generous look at where he has come from – from his childhood as the son of Moroccan immigrants to his storied career at CBC – to where he is now, with stents in his arteries, having survived cancer and with a practice in Hashpa'ah, Jewish Spiritual Direction.
Along the way, Benmergui challenges the reader to find a new purpose and to claim the role of elder in our youth-obsessed society.
Purchase I Thought He Was Dead for $20.
---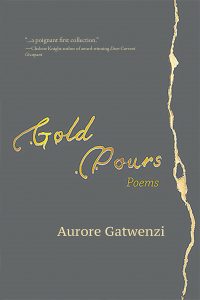 Gold Pours
By Aurore Gatwenzi
In this debut collection by emerging poet Aurore Gatwenzi, a stunning new voice emerges as she shares the experience of being young and Black in northern Ontario.
Gold Pours is a collection of poems that talk about God, identity, heartbreak and passion. Gatwenzi's honest approach to writing exposes readers to humility, surrender and lessons learned from courageous acts of vulnerability.