As a minister and mother, Susan Lukey has found ways to bring faith into her family life. Her new book, Adventures in Faith & Family, will be released through the United Church Bookstore in September. We sat down with Susan (online), to talk about her new book. 
Q: What inspired this book?
SL: Adventures in Faith & Family is for parents, grandparents, aunts and uncles, teachers… anyone who desires to share in the joys and challenges of engaging with children and with faith. When it comes to children, I love noticing the light of wonder and possibility in their eyes. I am devastated when something dims or destroys that light. I want each and every child to become fully who they are, as they are. I also am completely passionate about God's love, so it was a natural fit to combine my passion for children, and their growth and flourishing, with my passion for a faith-filled life.
Q: If someone only reads one section or chapter in your book, what should it be? Why?
SL: "The Six Roots of Relationship." That's because relationship is what it is all about: respectful, caring relationship, where we take the lead as the adults to provide the security, the love, and the nurturing every child needs.
In society, we've sometimes used a "factory model" with our children. But it doesn't work that way. We learn from those with whom we have a loving relationship. It is the respectful, caring, secure relationship that creates the growth of each and every child, not a particular strategy, curriculum or consequence.
Q: How can a family introduce faith into their family life?
SL: Show that you delight in your faith and that you find rest and encouragement in it. Words aren't required. Don't push your faith. Don't demand or create all sorts of rules and requirements. Be the faith you wish for your children. Weave wonder, gratitude, service, and pauses for reflection and prayer into your day. Let your children notice that faith is a blessing in your life.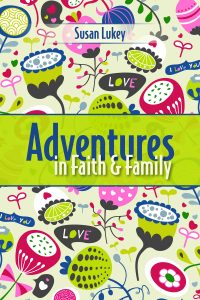 Q: Is there anything you would advise against doing?
SL: I'd advise against doing anything that involves separation. No time-outs, no grounding or detentions, no taking away a favourite toy, no use of punishment and consequences. These approaches create a separation between you and your child that, over time, damages the relationship.
Q: What role do you think faith plays in family life?
SL: Life with children is the most joyous and delightful adventure, but it is also a challenging and difficult undertaking. I remember many nights rocking my firstborn son, who did not like to sleep in his crib, saying to myself, "I chose this. I really chose this." Late night "chats" with God, expressing my tiredness, tears, and frustration got me through those nights when I thought I would never again get a full night's sleep.
Weave faith into everything you do as a family and into all that you are as a family. Faith isn't an add-on. While walking to school in the morning take time to delight in the gifts of God's creation. At bedtime, bless your children and invite each to name what they are thankful for. Make it playful and make it creative, for our God is a creative, imaginative God.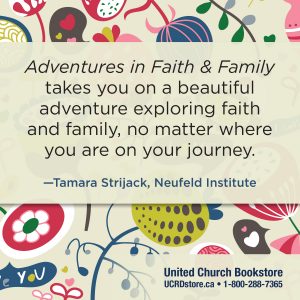 Q: How do you see the intertwining of faith and developmental psychology?
SL: Our growing and maturing begins with a safe, secure, loving, unconditional relationship—a child's relationship with their adults and our relationship with God. The unfolding field of neuroscience and the study of the brain shows us just how important a caring relationship is to the development of the brain. We need a place to lean when we are tired and discouraged, a source of wisdom when we are overwhelmed and facing challenges, and the treasure of being loved just as we are.
Q: What should readers take away from this book?
SL: You are your child's best answer and best advocate. You are the expert on your child and have insights that no one else may have. You are not your child's best friend. We have a role to play in our children's lives in creating safe, secure, loving, nourishing space for them to grow and mature in their own way. We are not their equals. We need to be in the lead in understanding them and in discovering what is going on for them when they face challenges in their lives. They need us to be their caring adult, not just when they are young, but through the teenage years and into adulthood.
***
If you wish to hear Susan speak, she will be part of the Online Conversations offered by Edge.
Adventures in Faith & Family is published by United Church Publishing House. UCPH publishes titles that support, challenge, and inspire church leaders and individuals. We share our faith and vision within the United Church, with members of other denominations, and with secular markets throughout Canada and beyond. Do you have a book in you? Learn more about UCPH and how to submit book proposals.