Each year, the Royal Canadian Legion selects a National Memorial (Silver) Cross Mother to represent all Canadian mothers at the national Remembrance Day ceremony in Ottawa. This person lays a wreath at the base of the National War Memorial on behalf of all mothers who have lost children in military service. They also have other duties over their year-long tenure.
Here are seven mothers and their stories, including the year in which they were recognized as a Silver Cross Mother, courtesy of Veterans Affairs Canada: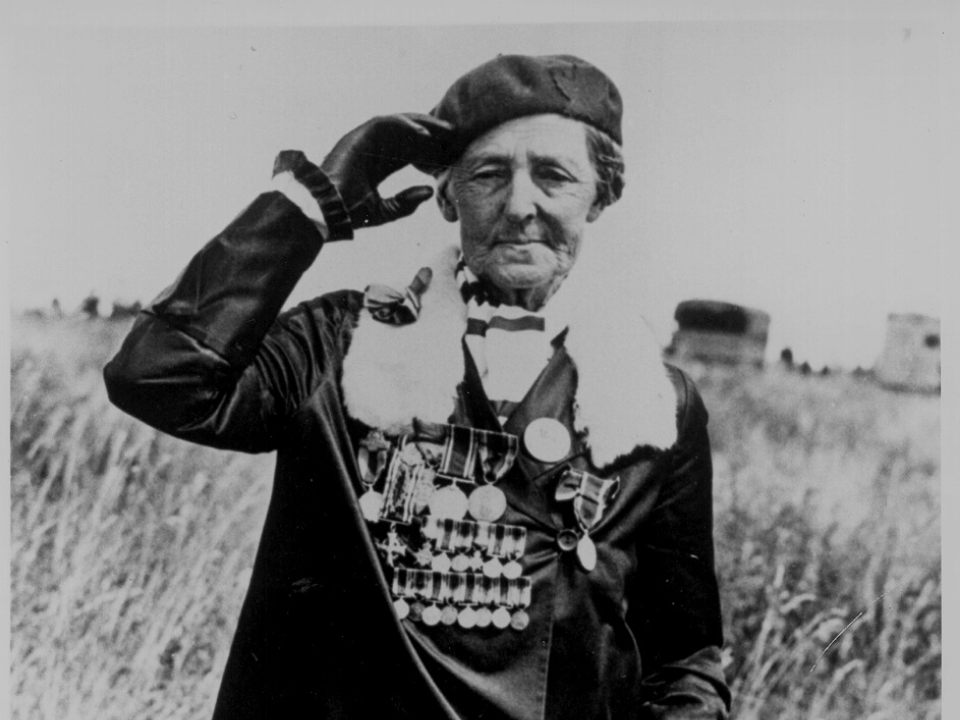 1936
Charlotte Susan Wood became the first National Memorial (Silver) Cross Mother in 1936. Seven of her sons or stepsons signed up for the Canadian or British army during the First World War. Two did not make it home. 
She was active with the Canadian Legion, Imperial Veterans of Canada and Comrades of the World, among other organizations.
Wood was awarded the George V Jubilee Medal in 1935, and travelled to the unveiling of the Vimy Ridge Memorial the next year. There, she met King Edward VIII. She said to him,  "I have just been looking at the trenches and I just can't figure out why our boys had to go through that."
He answered, "Please God, Mrs. Wood. It shall never happen again."
Wood died in 1939, weeks after the beginning of the Second World War.
---
1966
Josephine Stephens, formerly Colville, of Toronto, lost three sons during the Second World War. All served in the Royal Canadian Air Force.
During the war, she made a chicken dinner every Sunday for her family and up to five servicemen who were temporarily posted in her area. In years afterward, she received hundreds of letters of thanks.
---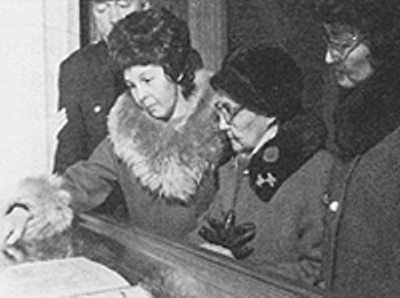 1972
Mary Louise McLeod of Neyaashiinigmiing, Chippewas of Nawash Unceded First Nation, Ont., lost two sons during the Second World War.
McLeod married John, an Ojibwe man who served in both World Wars. Seven of their children— six sons and one daughter — also enlisted.
---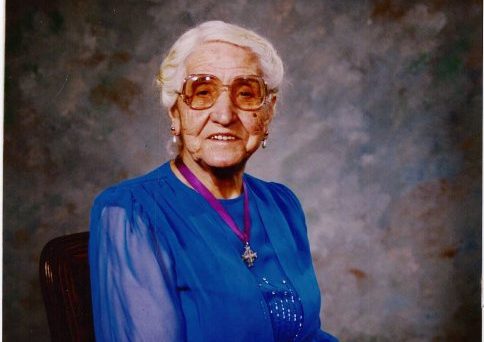 1987
Secondina Di Persio, from Sydney Mines, N.S., lost a son in the Second World War. Three of her other sons also served.
Di Persio was born in Pratola Peligna, Italy, arrived in Canada in 1916 and became one of the first businesswomen in Sydney Mines. Her grocery store, which stayed in business for half a century, offered more than nourishment; she was a banker, translator and letter writer for Italian immigrants.
---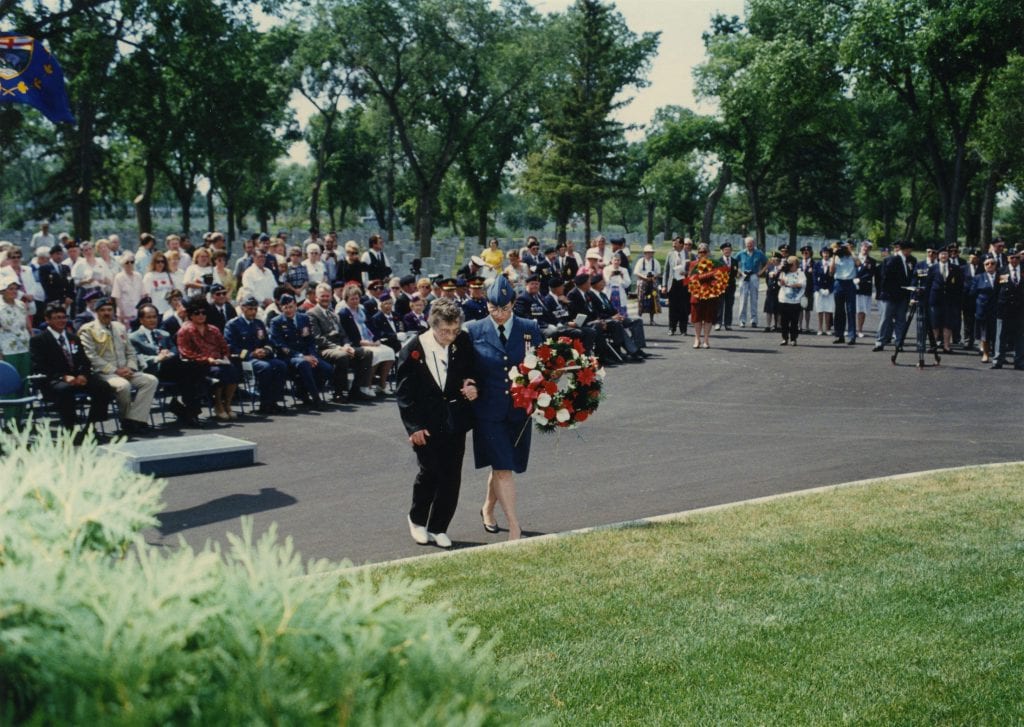 1998
Anna Zuk (Prygroski) from Winnipeg was a firm believer in the importance of volunteerism. She was known to debate politicians in the Winnipeg area, including the mayor, premier and foreign affairs minister.
Her youngest son was wounded in Dieppe during the Second World War; he died of his injuries in 1950. Her eldest son was also injured in the conflict.
In total, seven members of her family were killed during the war — along with her son, she lost a brother, cousin and four nephews.
A former nurse's aide, Zuk was credited with saving people who suffered heart attacks on two separate occasions. In one case, she was 83 when she helped a man who collapsed on a city bus.
---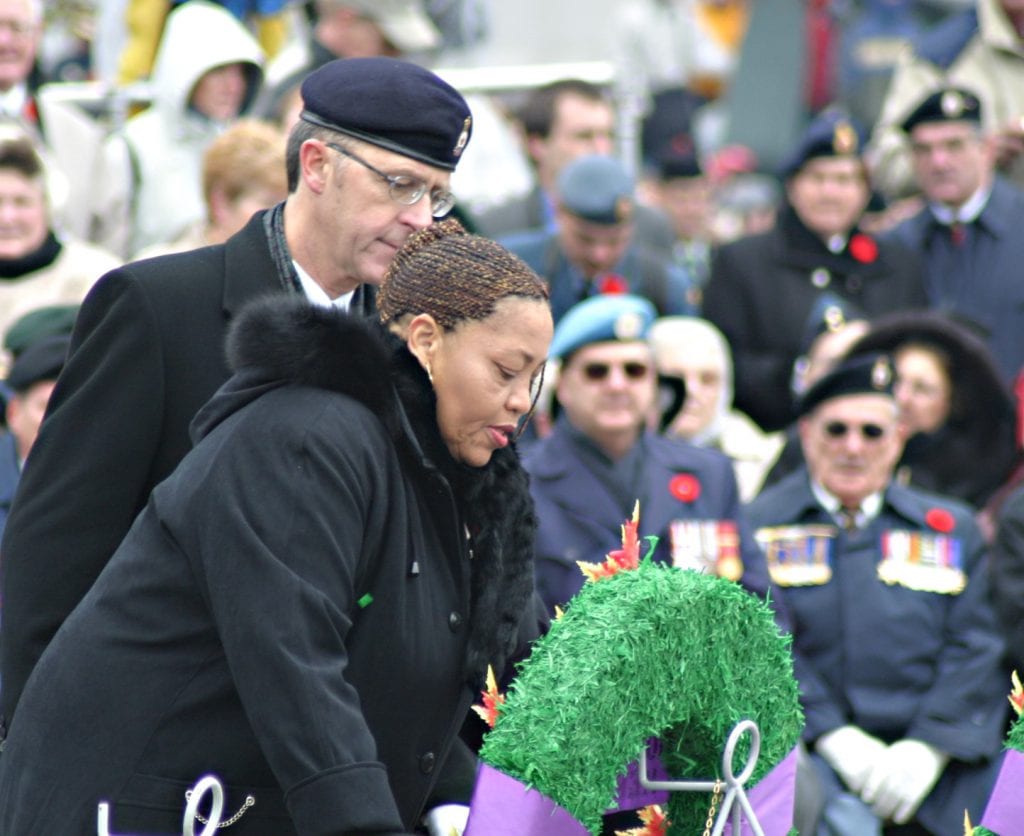 2004
Agatha Dyer, née Dawkins, of Montréal, lost her son after a friendly fire incident in Afghanistan in 2002.
Dyer was born in Clarendon, Jamaica and immigrated to Canada in 1972. She had four children.
---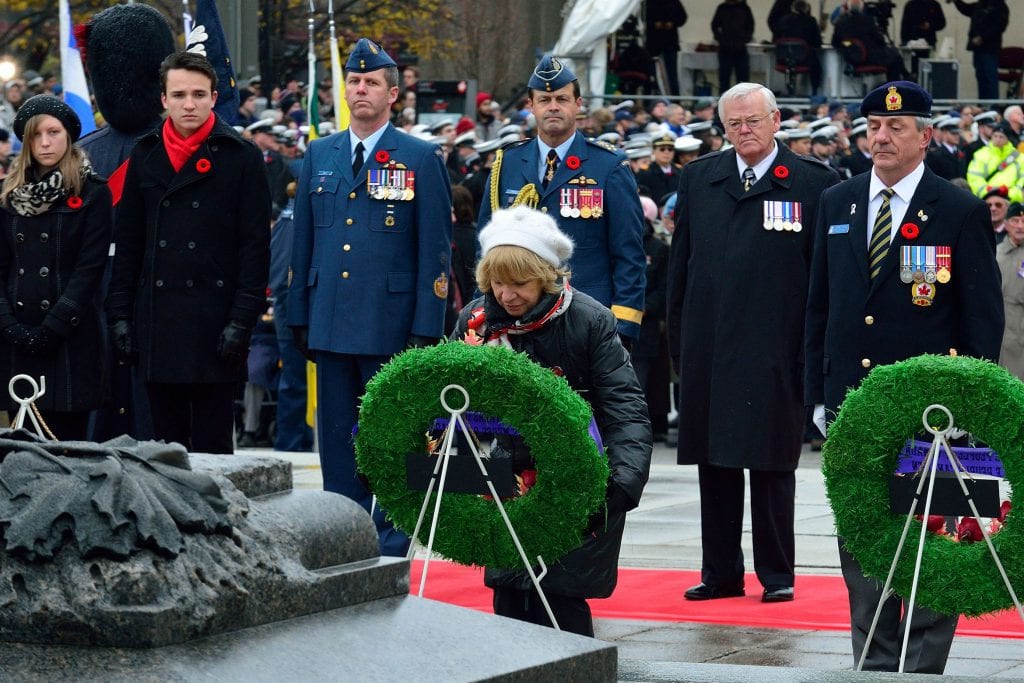 2013
Niki Psiharis, of Laval, Que., was the 2013 National Memorial (Silver) Cross Mother. Her son was killed in Afghanistan in 2007, less than two months before he was scheduled to come home.
Since 2009, Psiharis has accompanied pupils from her son's former high school to the national Remembrance Day ceremony in Ottawa. She also encourages these students to volunteer in the community; they have logged more than 100,000 volunteer hours.
For the full list, visit the Veterans Affairs Canada website.
Broadview is an award-winning progressive Christian magazine, featuring stories about spirituality, justice and ethical living. For more of our content, subscribe to the magazine today.