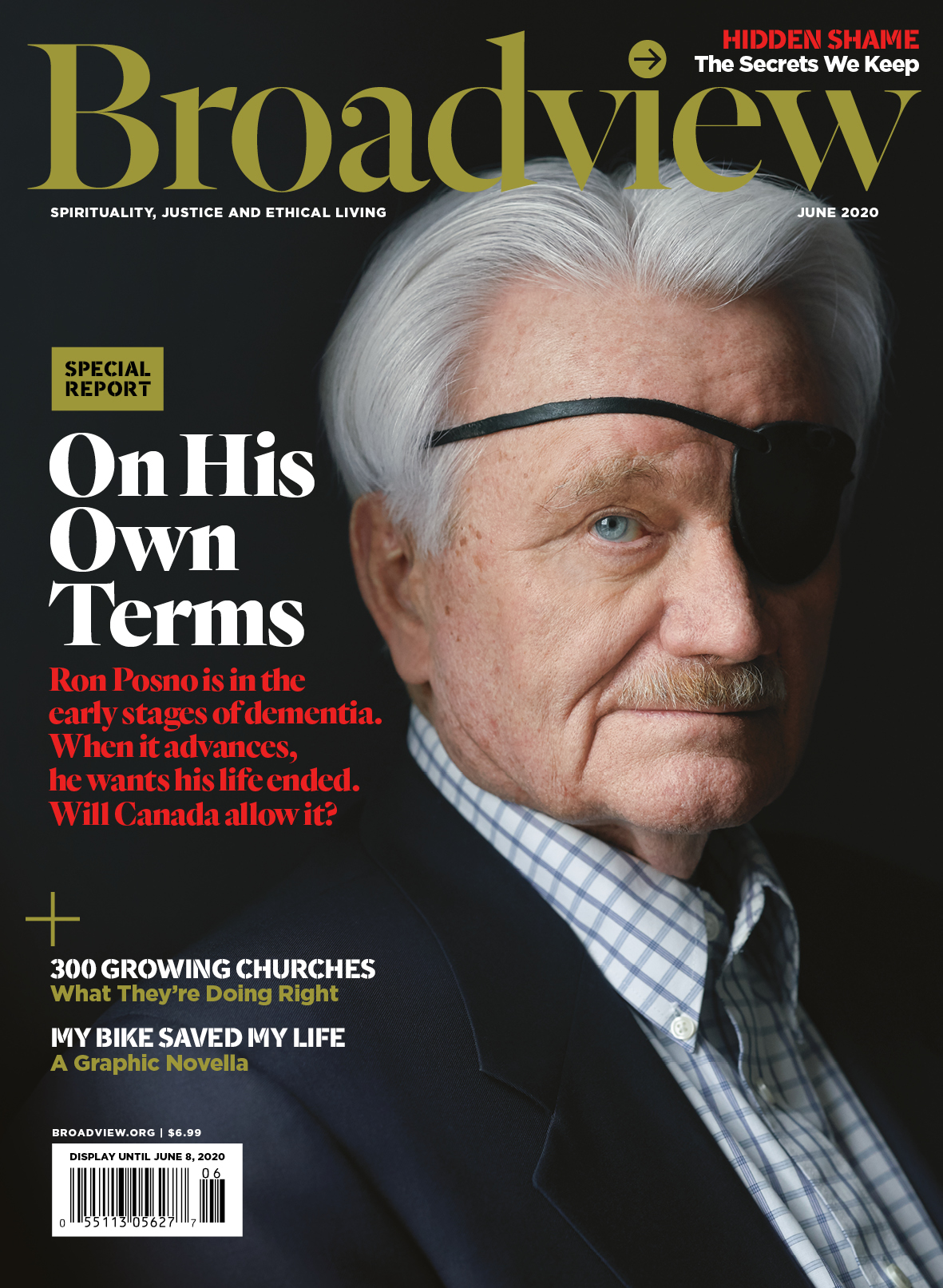 June 2020
In this issue:
Will Canada let Ron Posno die on his own terms?
What growing churches are doing right
The burden of keeping secrets
Scroll down for more content from the June 2020 edition. When/if a story appears online, the headline will be bolded and clickable. 
Want to read everything from our magazine? You can subscribe here.
In This Issue
Letters
Topics: Ethical Living

Responses to our April issue (print exclusive)