Some Canadian Anglicans are trying to be positive after their church failed to pass a motion that would have formally acknowledged same-sex marriage in the denomination, but Eliot Waddingham is frustrated. 
The 27-year-old, who works as an LGBTQ2 educator, left their Ottawa church a few years ago, but like a number of LGBTQ2 Christians, was very invested in the events at the national Anglican meeting earlier this month. They think that the vote's failure was a blow for visibility.
"I know there's been a really concentrated effort by Anglicans to contact the media who have been been covering this to make sure they understand that the vast majority of people voted for same-sex marriage, and it's really just a function of the way our system is set up that we weren't able to pass it," Waddingham says.
"But I think it's really important that we acknowledge that it failed."
At the Anglican Church of Canada's General Synod in mid-July, a vote to amend the denomination's marriage canon to remove references to gender failed by just two votes in the church's House of Bishops, although it passed in the houses of laity and clergy. This was the second reading of the motion — it narrowly passed first reading at the last General Synod in 2016. 
While a motion to allow dioceses (church districts) to decide for themselves did pass, and many churches already marry same-sex couples, queer Anglicans are still divided about what the results of the vote mean for their church.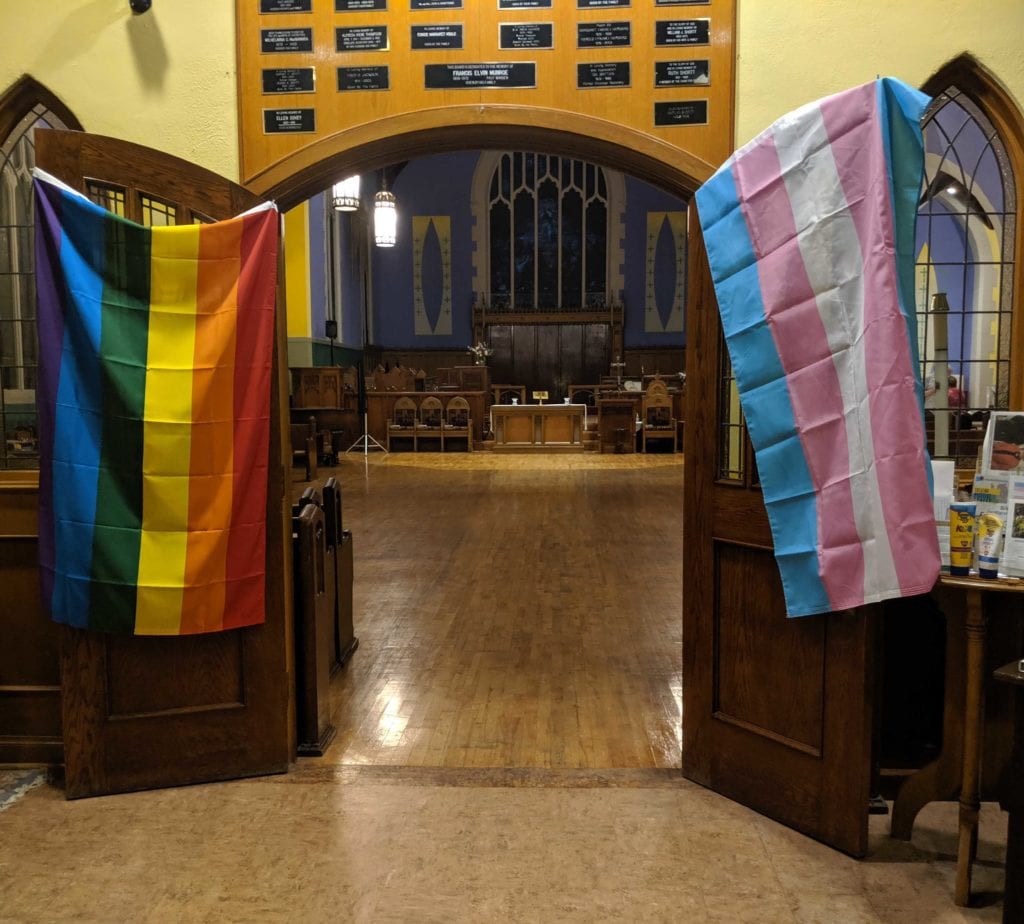 St. John's Anglican Church in Toronto's west end welcomed all to its Queer Eucharist last Wednesday — LGBTQ2 and transgender pride flags greeted people at the front entrance, and the walls of the sanctuary popped periwinkle blue, yellow and green. 
At the service, General Synod delegate and longtime LGBTQ2 advocate Chris Ambidge spoke about the vote, acknowledging that while increased support for same-sex marriage in the church is promising, the results of the vote have sparked considerable pain. 
The day after the vote, delegates received texts and emails from friends and family stating they were "done" with the church, he said. A couple who had planned to marry at one bishop's church next month emailed the bishop to say they would go to another church instead. 
"I know that it caused significant hurt in my parish, and undoubtedly yours too, with people wondering if they should stay or go: those people may even have left already," said Ambidge, who is involved with Proud Anglicans, a resource for those looking for gay-friendly parishes. "And for all of that hurt, I am profoundly sorry. That damage will not be undone soon."
But he is also hopeful. Many dioceses that weren't previously open about their willingness to perform same-sex marriages have publicly stated after the July 12 vote they would now perform them going forward. Ambidge said he estimates that three-quarters of Anglicans in Canada now live in dioceses that offer same-sex marriages, based on the number of urban dioceses that are now affirming. He also pointed out that the proposed amendments would have allowed bishops in dioceses to control whether or not a same-sex marriage went ahead. 
"Many of the young people, in my perception, are more badly hurt than I am, but I have been doing this a long time," he says in an interview.
"I'm not going to throw the baby out with the bathwater. We will survive."
The church did pass a series of motions to add wording to the preface of the marriage canon. One statement affirmed that there are varying understandings in the church about marriage, and another stated that communities already authorizing same-sex unions should know that the existing canon doesn't ban them from doing so. 
Reginald Crenshaw is a longtime member of an Anglican holy order and a gay man. He says he is cautiously optimistic that the "local option," as many Anglicans have dubbed the above change, could be a path towards ditching the current marriage canon completely. 
Crenshaw says he thinks that dioceses that don't already practice same-sex marriage will face pressure to do so, and that, slowly but surely, the existing canon, which still states that "the Church affirms in like manner the goodness of the union of man and woman in marriage," will become irrelevant and, one day, removed. 
"Eventually we have to do what we've done in the secular world," he says. 
Other wording that the General Synod approved affirmed that Indigenous Anglicans — who sometimes have different understandings of marriage than non-Indigenous Christians — should be allowed to make their own decisions about whether to bless same-sex unions. Mark MacDonald, the church's national Indigenous archbishop, says that many Indigenous communities have historically affirmed a variety of sexual expressions, but do not see same-sex relationships or activity as parallel to heterosexual marriage.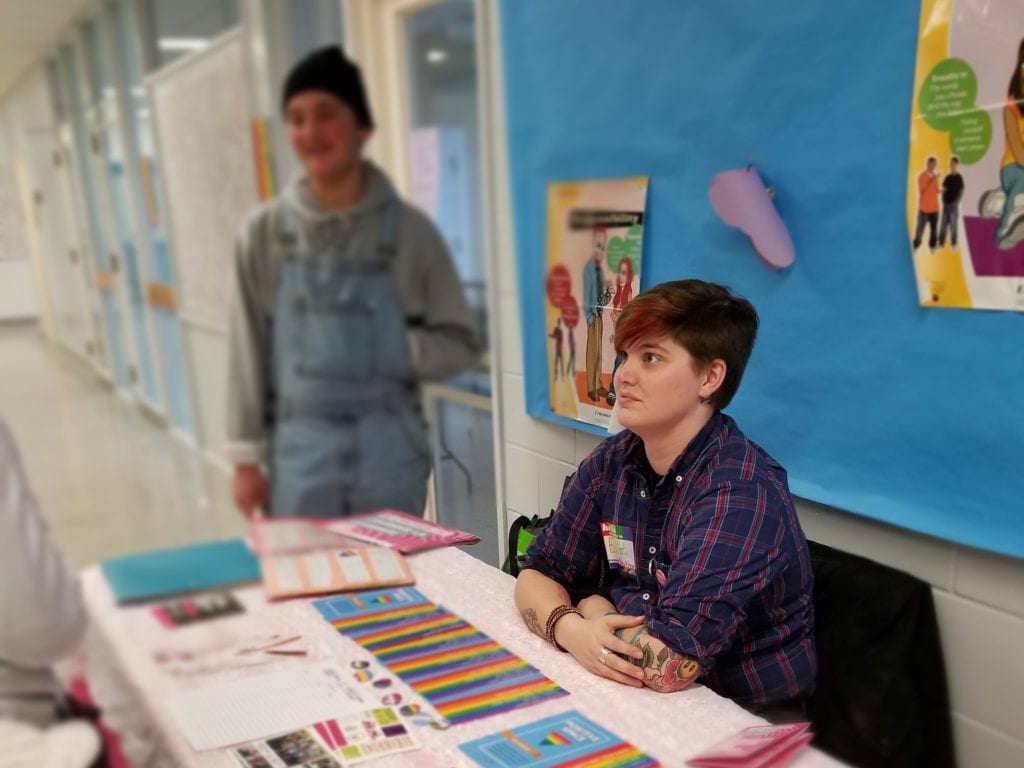 MacDonald was happy that Indigenous Anglicans were granted autonomy to decide the question for themselves, but he says Indigenous people were unfairly targeted after the marriage canon vote. 
"There is quite a bit of very focused criticism on Indigenous people for the loss in the House of Bishops," he says.
MacDonald, who is a member of the House of Bishops, abstained from voting on the marriage canon change, though he says he wanted it to pass, so long as an exception was maintained for Indigenous autonomy. He points out that more non-Indigenous bishops voted against the amendment than did Indigenous ones. 
Fuelled in part by concerns that the vote failed because of "no" votes, the General Synod also passed a motion to ask the Synod's Council to review the makeup of its membership, as well as the rules of order and procedure, and bring any recommended changes to the next conference in 2022. 
Waddingham sees that as a promising next step, but still thinks the symbolism of the vote matters. 
"I think we should have made a different choice," they say. "We had an opportunity to tell the world that God's love is unconditional, and we failed in that regard."
For more of Broadview's award-winning content, subscribe to the magazine today.