Across the African diaspora, themes of suffering, migration, displacement, resilience and ultimately survival emerge when the Black community shares stories amongst themselves. This was the case on Aug. 11 when former residents of Vancouver's Hogan's Alley and Halifax's Africville, two historic Black Canadian communities that were displaced by their municipal governments, united to share their histories. 
The Hogan's Alley Society and Wood Buffalo Strategy Group hosted a walking tour of where the Hogan's Alley neighbourhood used to be, followed by a panel discussion between community members.
Irvine Carvery, president of the Africville Genealogy Society, travelled from Halifax to Vancouver for the event and to meet with Randy Clark, one of the last living residents of Hogan's Alley. 
Modupe Bankole-Longe, director of research and evaluation for Hogan's Alley Society, said the organizations wanted to teach about each communities' experiences since they were destroyed around the same time. 
"We really wanted to put that out there to enlighten people, to educate people and promote awareness as well as share what it was like to live in those communities back then," said Bankole-Longe. "Also [to] share legacies that can be passed on to the next generation." 
During the walking tour, Lama Mugabo, the founding director of the Hogan's Alley Society, highlighted historical landmarks including Vie's Chicken and Steakhouse, the African Methodist Episcopal Fountain Chapel and Nora and Ross Hendrix House, among others.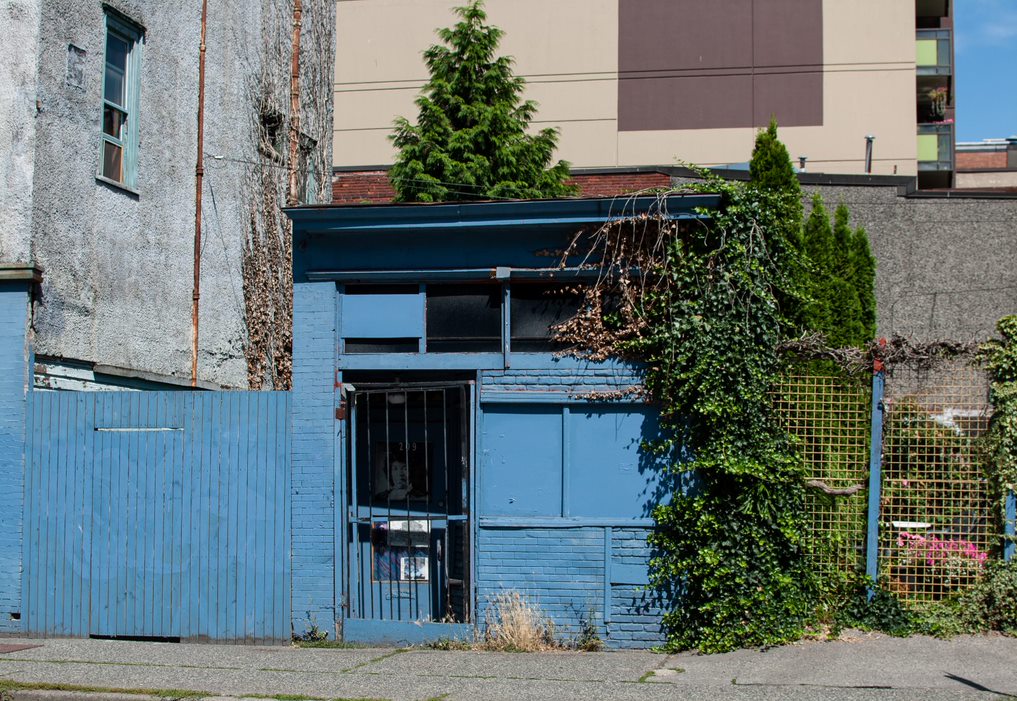 Clark recalled fond memories of working at Vie's, which was his grandmother's restaurant. 
"It was a destination place to be able to see what this community was like," Clark said. 
Black people settled in Park Lane in Vancouver's Strathcona neighbourhood, nicknamed Hogan's Alley, from the early 1900s because Black people were not allowed to own property anywhere else in the lower mainland. The city of Vancouver began clearing Hogan's Alley in 1967 to build a freeway through Chinatown and Hogan's Alley. By 1971, the Georgia Viaduct took the place of homes and businesses in Hogan's Alley that had been wiped out. 
Africville was home to Black people who were freed slaves and Black Loyalists from the early 1600s until it was systematically destroyed by the city of Halifax through urban renewal in the 1960s. 
Mugabo said the city let Hogan's Alley deteriorate by refusing to provide municipal services such as street cleaning and garbage collection, then used its urban renewal policy to build the viaducts. Carvery similarly described the city of Halifax denying Africville running water, sewage or garbage collection.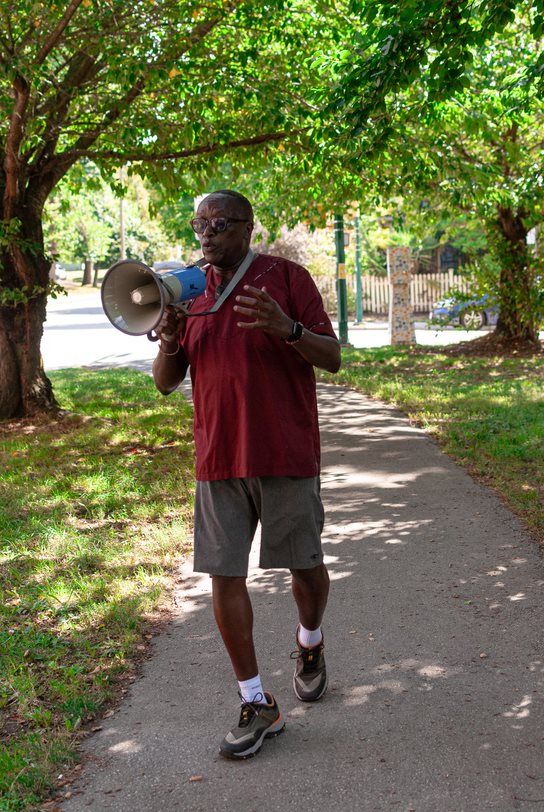 "We paid taxes without receiving any services," Carvery said. 
The city of Halifax built an infectious disease hospital that released sewage into the river, then bulldozed people's homes and used what Carvery described as "divide and conquer tactics" to force people out. This included giving people money to encourage them to leave and destroying houses to scare others. 
Carvery recalls how the community felt when the Seaview African United Baptist Church, which he described as a community centre where people gathered to sing, dance and worship, was demolished by the city of Halifax in 1967.
"The destruction of Africville was not just about the loss of brick and mortars. It was about the loss of culture, the loss of heritage, the loss of community," Carvery said. 
---
More on Broadview:
---
The urban renewal projects and systematic destruction of communities such as Hogan's Alley and Africville was not unique to Canada. Clark described it as a "playbook" that affected predominantly Black and racialized communities across North America, including New York, St. Louis and Seattle.  
"You tell them you're going to clean it up, get rid of the blight, get rid of the swamp. And usually, it was a road or highway that they're going to build," he said. "And it happened time and time again." 
Despite this, Black communities have continued to survive and call on the governments to rewrite the wrongs of the past while the communities work to ensure these stories are not forgotten. 
---
Want to read more from Broadview? Consider subscribing to one of our newsletters.
---
In 2010, the mayor of Halifax apologized to residents and descendants of Africville. In 2012, a museum in the replica of the old Africville church was opened to the public. 
"We're breathing new life into our communities, we are bringing new awareness to our people," Carvery said. 
In 2022, the Hogan's Alley Society reached an agreement with the city of Vancouver to create a community land trust in the area. The goal is to have a cultural centre, social housing, childcare centre and spaces for small businesses.  
In the future, Bankole-Longe said members of the Hogan's Alley Society hope to go to Africville to deepen the communities' connections.
"Once we're united, and once we have one voice, we can really cause the change or begin to see the change that we want for the Black community." 
***
Marieta-Rita Osezua is a writer currently based in New Westminster, British Columbia.
---
We hope you found this Broadview article engaging. 
Our team is working hard to bring you more independent, award-winning journalism. But Broadview is a nonprofit and these are tough times for magazines. Please consider supporting our work. There are a number of ways to do so:
Subscribe to our magazine and you'll receive intelligent, timely stories and perspectives delivered to your home 8 times a year. 
Donate to our Friends Fund.
Give the gift of Broadview to someone special in your life and make a difference!
Thank you for being such wonderful readers.
Jocelyn Bell
Editor/Publisher