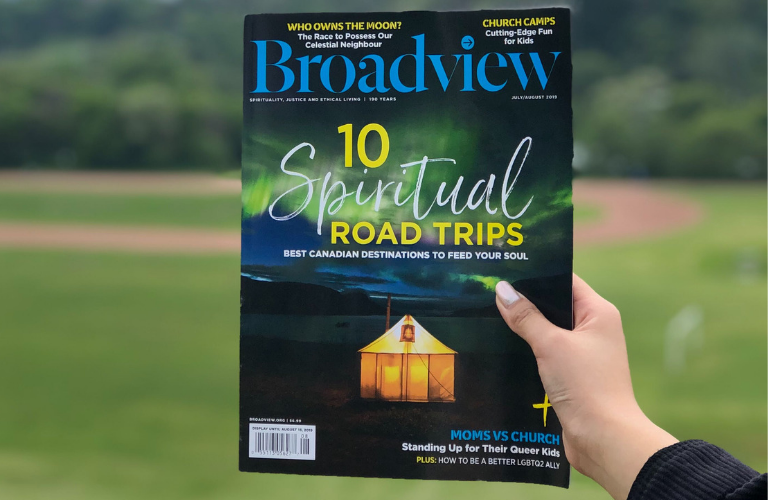 We can make one of our writers, illustrators, photographers or editors available to speak at one of your meetings.
To connect with a Broadview contributor, contact our Promotion Manager, Sharon Doran (promote@broadview.org, or 416-960-8500/1-800-936-4566 Ext. 230) to inquire if the contributor can attend one of your Broadview Reading Club meetings.
If the contributor isn't local, he or she may be available to join the group over Skype or Zoom. Our contributors love to discuss what goes into making a Broadview story, and would be happy to answer your questions.
*Note: A minimum of 10 participants is required before booking a contributor.