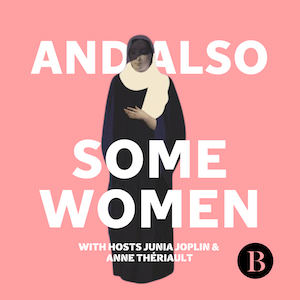 In this week's episode of And Also Some Women, hosts Junia Joplin and Anne Thériault discuss three women of the Bible who are notorious for their schemes, promiscuity and deception – and if they even earned these reputations in the first place. They are joined by guests Amy Kalmanofsky, Rivka Gheist and F. Scott Spencer.
Kalmanofsky is a professor of the Bible at the Jewish Theological Seminary in New York City. Her new book, The Power of Equivocation, was released this year.
Gheist is a former dominatrix, writer and editor who focuses on Jewish life.
Spencer is a professor of religion at Wingate University in North Carolina and at the Baptist Theological Seminary in Richmond, Virginia.
Listen here
Are you talking about this episode in a group? Here are some discussion questions you may find helpful: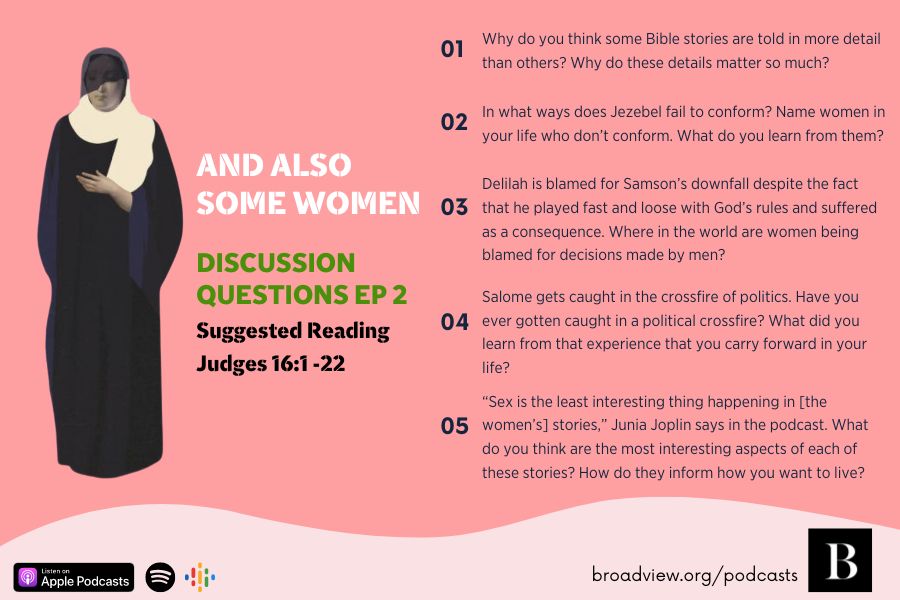 Sources for this episode:
Gender-Play in the Hebrew Bible: The Ways the Bible Challenges Its Gender Norms by Amy Kalmanofsky
Dancing Girls, Loose Ladies, and Women of the Cloth: The Women in Jesus' Life by F. Scott Spencer
Full interviews for this episode:
Amy Kalmanofsky Interview – And Also Some Women
F. Scott Spencer Interview – And Also Some Women
Rivka Gheist Interview – And Also Some Women
To get more episodes of And Also Some Women, subscribe to our podcast on your favourite podcast platform:
Apple Podcasts                   

Spotify

Stitcher

Google Podcasts

Pocket Casts