(RNS) — A bestselling book on prayer has some Christians upset and calling on Target stores to remove it from their shelves.
A Rhythm of Prayer: A Collection of Meditations for Renewal" — edited by progressive Christian author Sarah Bessey — features a number of different types of prayers written by theologians, pastors and authors from various Christian traditions. It hit bestseller lists in both the United States and Canada when it was released in February.
The prayers in the book include a benediction by Bessey, a poem by Potawatomi Christian author and speaker Kaitlin Curtice, a prayer based on a chicken soup recipe by pastor and peacemaker Osheta Moore, "A Liturgy for Disability" by author and disability advocate Stephanie Tait and even blank pages for those times when it feels like there aren't words.
---
More on Broadview:
---
But it's the "Prayer of a Weary Black Woman" by clinical psychologist and womanist theologian Chanequa Walker-Barnes that has caught the attention of Fox News and conservative Christians on Twitter, some tweeting at Target to remove the book from its stores.
One line from the prayer in particular has caused the backlash, which reads: "Dear God, Please help me to hate White people."
Bessey and other contributors to "A Rhythm of Prayer" responded to what they said has been a "firestorm of harassment, criticism, coordinated attacks, threats, and furor against her and the book" with a statement published Thursday evening (April 8) on Bessey's website, saying critics are missing the point of the prayer.
"Dr. Walker-Barnes' prayer is faithful, honest lament, modelled on Scripture. It is a gift of intimacy and vulnerability to the Church and we are grateful to her, not only the prayer, but for her work and her witness in the world," the statement reads.
"The backlash that Dr. Walker-Barnes is facing because of her prayer ironically serves as proof of why such a prophetic, powerful, and potent prayer is necessary."
The controversy seems to have started — as most controversies do these days — with a tweet.
Over the weekend, a Virginia pastor posted a photo of the first page of Walker-Barnes' prayer that he said was sent to him by a member of his church who spotted the book at Target. The controversial first line of the prayer was underlined.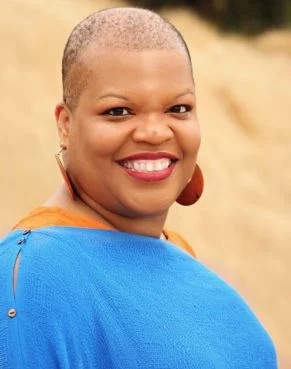 In a follow-up tweet, Ryan McAllister, an elder and lead pastor at Life Community Church in Alexandria, Virginia, added, "This kind of thinking is a direct result of CRT and is completely anti-biblical."
CRT, or critical race theory, is an academic theory examining systemic racism.
The theory has become a lightning rod since the Southern Baptist Convention's Council of Seminary Presidents issued a statement in November declaring it incompatible with the denomination's statement of faith. The statement did not define critical race theory or explain how it clashes with the core beliefs of Southern Baptists, and several prominent Black Southern Baptists since have announced their departures from the largest Protestant denomination in the U.S.
Conservative writer Rod Dreher described the prayer as racist and blasphemous Thursday in a blog post.
"What Walker-Barnes and her progressive Christian allies represent is, let's be clear, the spirit of Antichrist. It is blasphemous to call on God to make you hate people at all, much less on the basis of race," Dreher wrote.
The statement from contributors to "A Rhythm of Prayer" pointed out Walker-Barnes' prayer is modeled on biblical Psalms of lament and anger, called imprecatory Psalms.
"Prayers in Scripture often reflect a similar arc of anger and exhaustion and longing that turns the petitioner right back to trust in God's goodness, hope, and call to love, just as Dr. Walker-Barnes modelled so well," it reads.
Walker-Barnes tweeted, "Being a professor, I can tell when people haven't done or understood the reading."
The author explained on social media that she had written "Prayer of a Weary Black Woman" after a white person she had considered a friend used the "N-word" in casual conversation with her.
"I took my rage to God in prayer. I owned it. I was truthful to God about what I was struggling with. And I prayed for God not to let anger and hatred overwhelm me," Walker-Barnes tweeted.
While her own personal experiences and her family history — her grandfather fled sharecropping in South Carolina — have given her reason to hate white people, she tweeted, God has given her "a different spirit, one that insists on looking for goodness and possibility, one that holds anger and hope together."
In the prayer, Walker-Barnes begins by asking God to help her "at least want to hate" white people, to stop her from "striving to see the best in people," to be "able to walk away from them and their sinfulness without trying to call them to repentance." But, she continues, "You have kept my love and my hope steadfast even when they have trampled on it."
The prayer ends: "Thus, in the spirits of Fannie and Ida and Pauli and Ella and Septima and Coretta, I pray and I press on, in love."