1. Lac Ste. Anne pilgrimage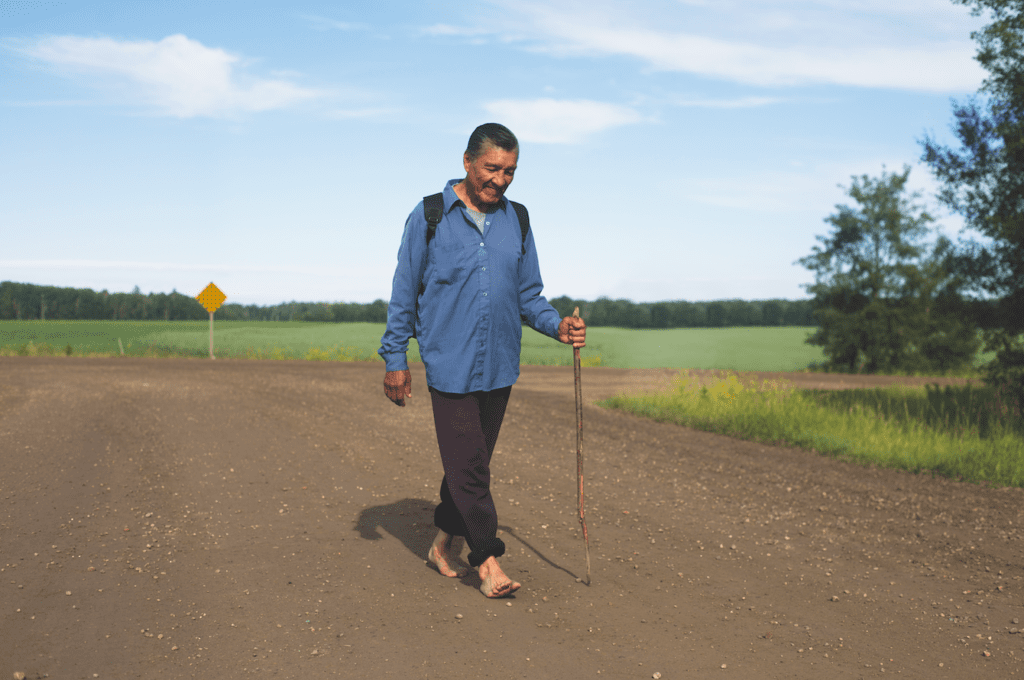 Where: West of Edmonton
Visiting: The official pilgrimage takes place July 20-25, 2019, but visitors are welcome any time.
More information here
It's a humble lake with healing powers. Thousands upon thousands of pilgrims, Indigenous and non-­Indigenous alike, gather at the shores of Lac Ste. Anne every summer. And as people wade into these waters, which are outside of Edmonton, some experience something profound, something miraculous even. It's been this way for a long time.
Known as Wakamne or God's Lake by the Alexis Nakota Sioux Nation, and as Manito Sahkahigan or Spirit Lake by the Cree, this has been a sacred site for centuries. When Roman Catholic missionaries arrived, they established a mission here.
The first annual pilgrimage to this place happened in 1889, and now people come here in droves, some walking barefoot for hours to reach the site, others arriving by horse-drawn caravan. They pray, sing, drum and dance together. Here, Indigenous people and settlers are finding a way to walk together in faith, integrating Aboriginal and Catholic paths. And for some, that alone is a miracle.
2. BAPS Shri Swaminarayan Mandir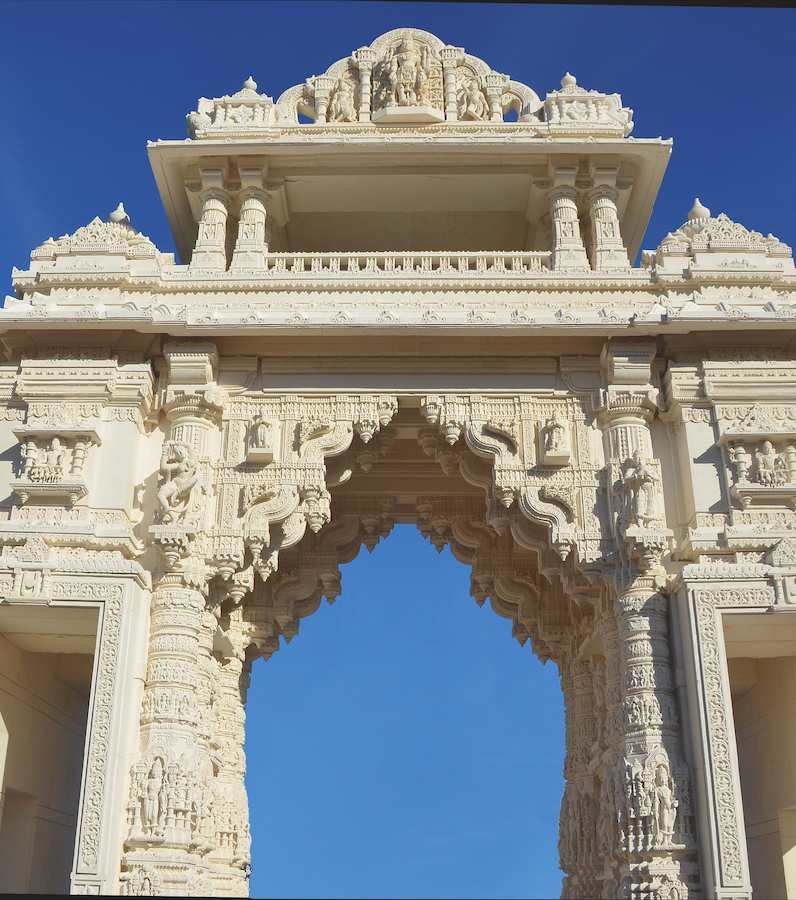 Where: Toronto
Visiting: Free to visitors from 9 a.m. to 6:30 p.m. daily throughout the year. Modest dress is requested.
More information: (416) 798-2277
On the northwestern edge of Canada's largest city is an unlikely but precious find: BAPS Shri Swaminarayan Mandir. The Hindu temple is a delightful anomaly — an intricate masterpiece that showcases our country's rich diasporic heritage.
Hand-carved from limestone and marble, and entirely without structural steel, this magnificent edifice conforms to the precepts of traditional Hindu architecture. Craftspersons — about 2,000 in all — built the 24,000 stone pieces in India. In 2005, the pieces were shipped to Canada to be assembled by artisans.
From outside, the exquisite archways, domes and pinnacles all inspire awe. But once inside the mandir, a term meaning "place of worship," the spirit becomes still. People turn inward. This is a place of meditation where the hustle and bustle of everyday life fades away.
Cross-cultural ties flourish here, too. BAPS Shri Swaminarayan Mandir is a symbol of Can­adian multiculturalism. People of diverse ethnicities and faiths gather in this space, and all are welcome. Go and enjoy the good karma.
3. Northern lights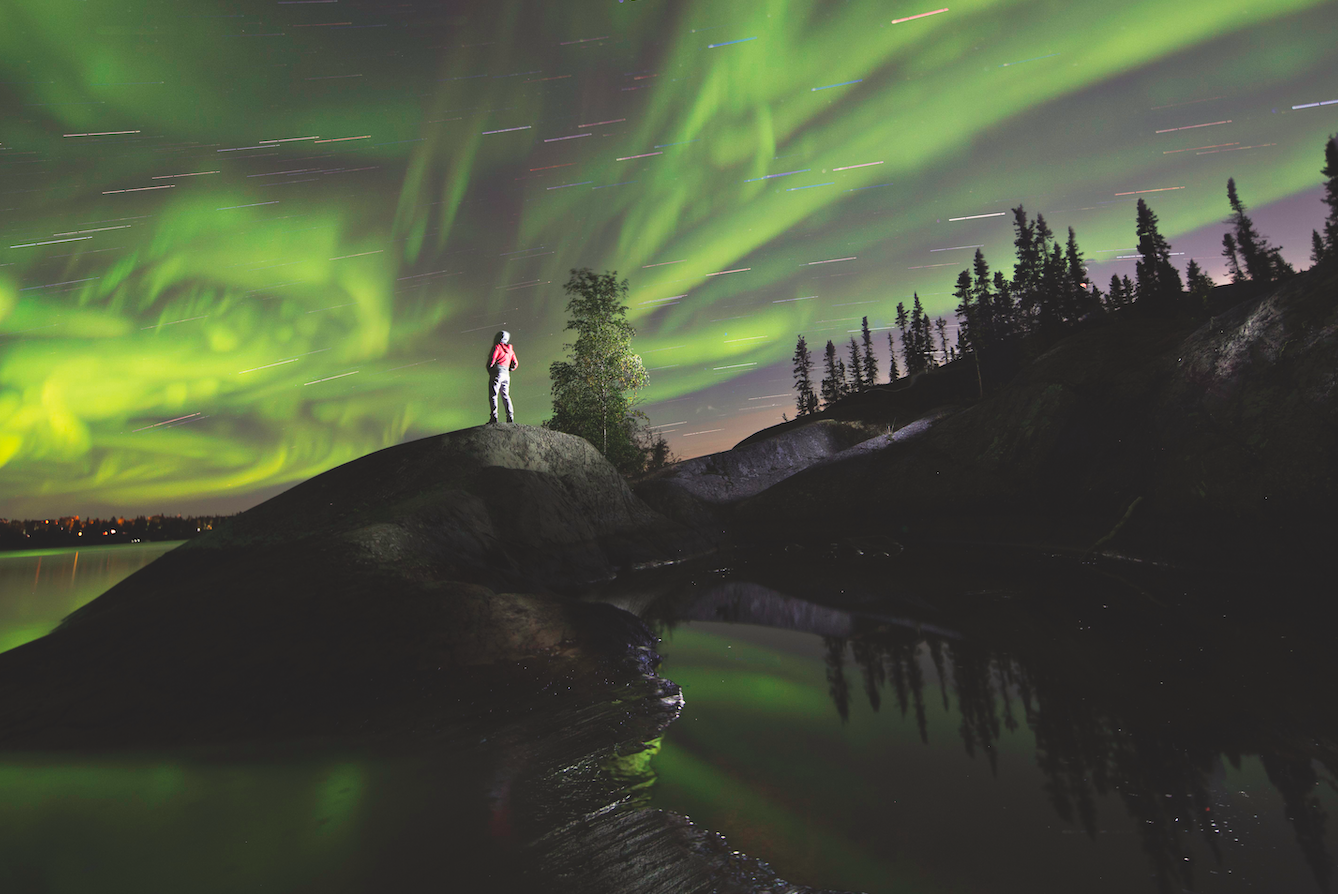 Where: Northern Canada
Visiting: Seek out a dark night sky and you're likely to catch a glimpse of these dancing illuminations. (But if you're too far north, night may not return until late August!)
Canada's north is home to the most spectacular light show on Earth. Splashes of vibrant colour streak across the canvas of night sky in what is known as the aurora borealis, or arsaniit in Inuktitut. Here, the luminous is a portal to the numinous; the sight of the sky ablaze with brilliant hues is, for many, akin to a spiritual experience.
While we may reach for scientific explanations — charged particles from the sun are colliding with the Earth's magnetic field — no physicist's logic can tell us why many feel profoundly changed upon gazing at the northern lights. For millennia, people have felt alive, connected and blessed in the presence of these glowing particles.
It's no wonder, then, that the northern lights are steeped in story and myth. In one Inuit legend, each strand of light stands in for a soul. These are the dead, playing soccer in the night sky, the legend says. Watching them, we stand in awe as these heavenly athletes tease us with a taste of the transcendent.
4. East Preston United Baptist Church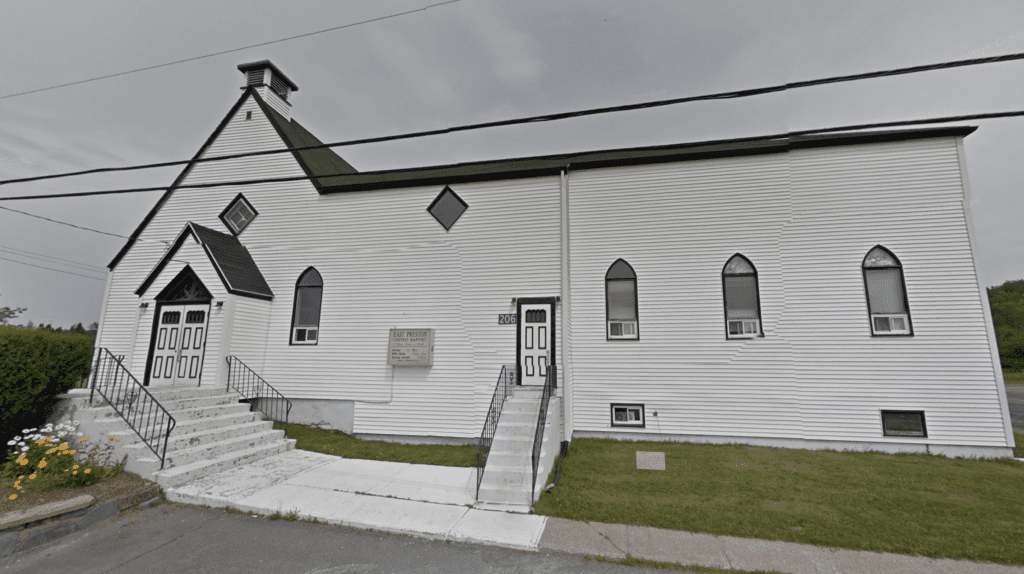 Where: East Preston, N.S.
Visiting: Guests are welcome to attend worship on Sunday mornings or Bible study on Wednesday evenings.
More information here
There are no formal scripts, no sombre hymns and no staid rituals here. At East Preston United Baptist Church, in a suburb of Halifax, the worship style is spontaneous — or what Rev. LeQuita Porter describes as "familial, experiential and vibrant." The old spirituals will make you want to stand and sing with joy, as the rhymes and rhythms of the music offer a powerful emotional release.
The catharsis people feel when Black worship crescendos has long been a means of coping with traumas and hardships like slavery, segregation and their brutal aftermaths. And like many Black churches, this simple wooden building has been a community bedrock, a refuge in a racist world. Originally built in 1842 by refugees who couldn't read or write, it has long relied on a rich oral culture. And all are welcome to this place. The spirit is alive here, and it knows no segregation.
5. Highway to heaven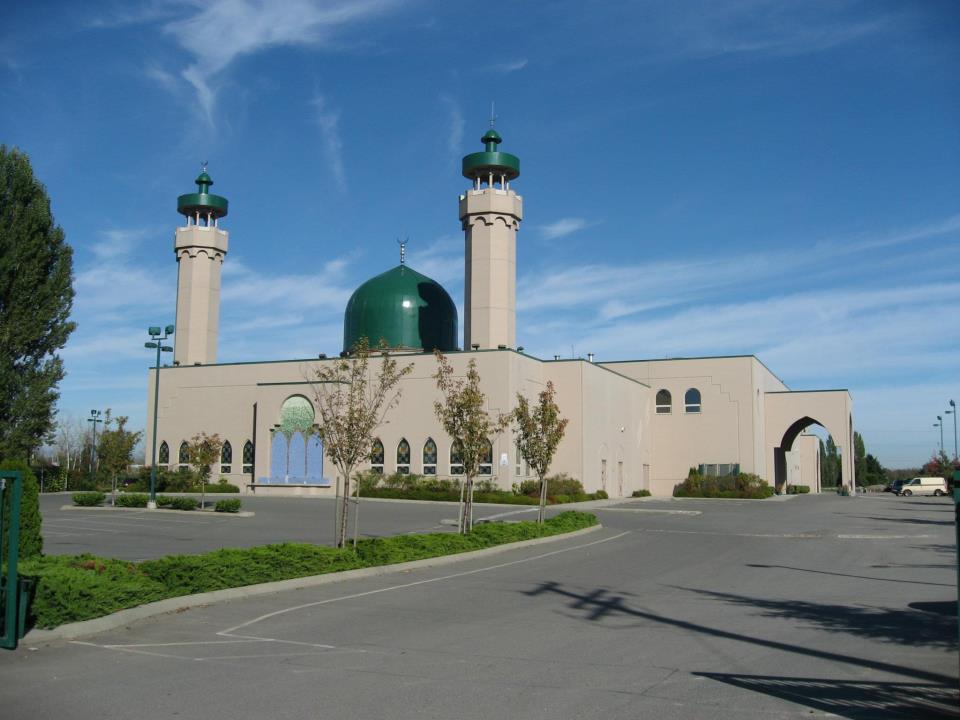 Where: No. 5 Road, Richmond, B.C.
Visiting: Most places of worship are open during the day, but make prior arrangements for a guided tour. If you just want a glimpse, walk down the road any time.
They say there's a highway to heaven in Richmond, B.C. And while it's not really a highway — a suburban road would be more accurate — it is a kind of utopia, a place of peaceful co-existence among a multiplicity of faiths and spiritual practices.
Along a three-kilometre stretch, over a dozen worship sites punctuate the roadside: a Sikh gurdwara, an Islamic centre, a Jewish school, Hindu and Buddhist temples, and several churches. And within these houses of worship, people speak many languages: Punjabi, Mandarin, Cantonese, Hindi, Arabic. There's no wrangling over whose way is right. Instead, the members of these communities just love their neighbours, making the highway to heaven one of the most enchanting streets in the world.
"This is a very special place," reflects Balwant Sanghera, a member of the local Sikh temple who promotes interfaith dialogue and co-operation on the street. "We get along with each other, and we are very happy together." As religious and racial intolerance seethes elsewhere, here a rainbow of religions meet, share resources and appreciate one another.
6. Tisarana Buddhist Monastery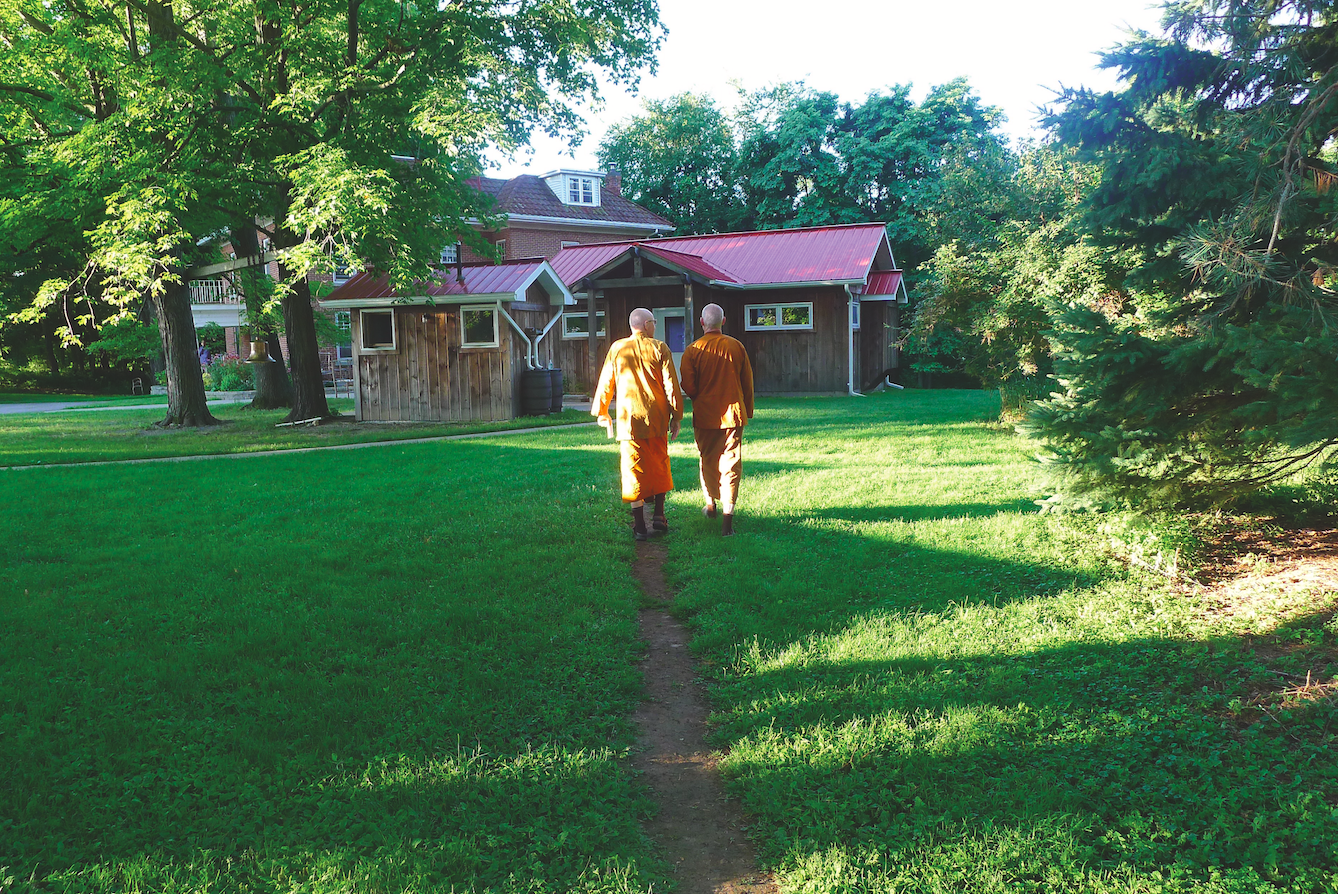 Where: Perth, Ont.
Visiting: Guests can participate in meditations, community meals and more. Day visitors are welcome and can arrive unannounced.
More information here
If we are formed and moulded by our thoughts, to borrow an idea from Buddhist phil­osophy, then Tisarana Buddhist Monastery is a place to clear away the mental clutter and shift into another state of being. A spiritual sanctuary situated on more than 40 hectares of forest, farmlands and wet marshes outside Perth, Ont., this monastery in the Thai forest tradition — a strand of Theravāda Buddhism that privileges rural settings as spaces for medi­tation — will help you learn to clear your mind like a monastic.
Offering guided meditations and teachings to the public, the monastery helps people put their minds at ease. And for many, the calming atmosphere awakens a connected consciousness.
Perhaps because contemporary culture is becoming more and more distracted, the monastery is increasingly popular these days. "Tisarana is a place of refuge — not just for Buddhists, but for anyone interested in meditation and spirituality," says Amarasiri Bhikkhu, a member of the resident community.
7. Immaculate Conception Church of Cooks Creek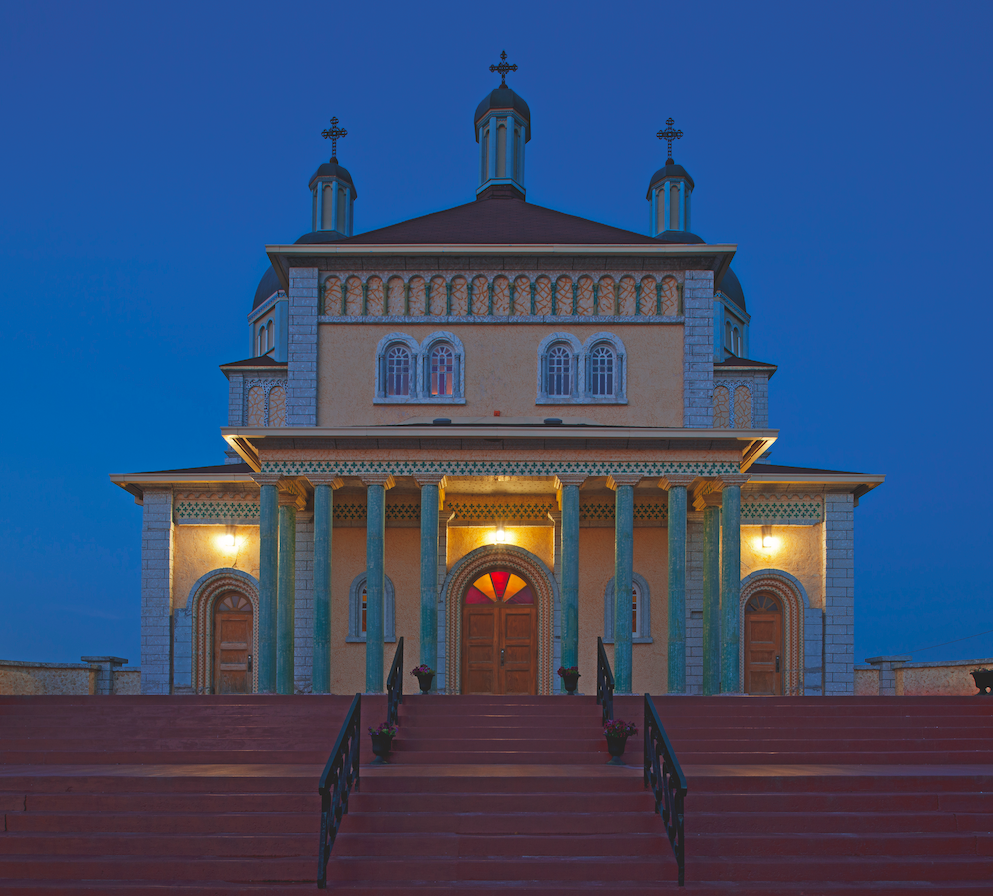 Where: Cooks Creek, Man.
Visiting: Tours available on summer weekends between noon and 6 p.m. Visitors are invited to camp out during the annual celebration of the Dormition of the Blessed Virgin Mary (Aug. 16-18, 2019).
More information here
With its whimsical domes and other enchanting touches, the Ukrainian Catholic church in Cooks Creek, Man., is like something out of a fairy tale. A delightful yellow church with blue trim, the building's extravagant shapes and playful curves contrast starkly with the flat farm fields all around, and will fill you with childlike wonder.
Legend says builder Father Philip Ruh was a pipe-smoker with a pipe dream: to recreate in Western Canada the magnificent churches of Eastern Europe, with all their Byzantine architectural glory — but without a budget. (Ruh was working during the Depression, after all.) Looking at the church's grand style, you might think he spared no expense. Look closer, though, and you'll see that much is mere imitation. Outside, the concrete brickwork isn't that at all, but a curious composite. Inside, textured paintwork creates the illusion of marble. The grotto has the same pattern as its famous counterpart in Lourdes, France.
But for all its veneer — or innovative folk design — this is a sacred place of prayer and community. What's more, the Byzantine style imported by Ukrainian settlers teaches us that Christianity can be fun and fabulous — and that there's nothing drab about the divine.
8. Haida Gwaii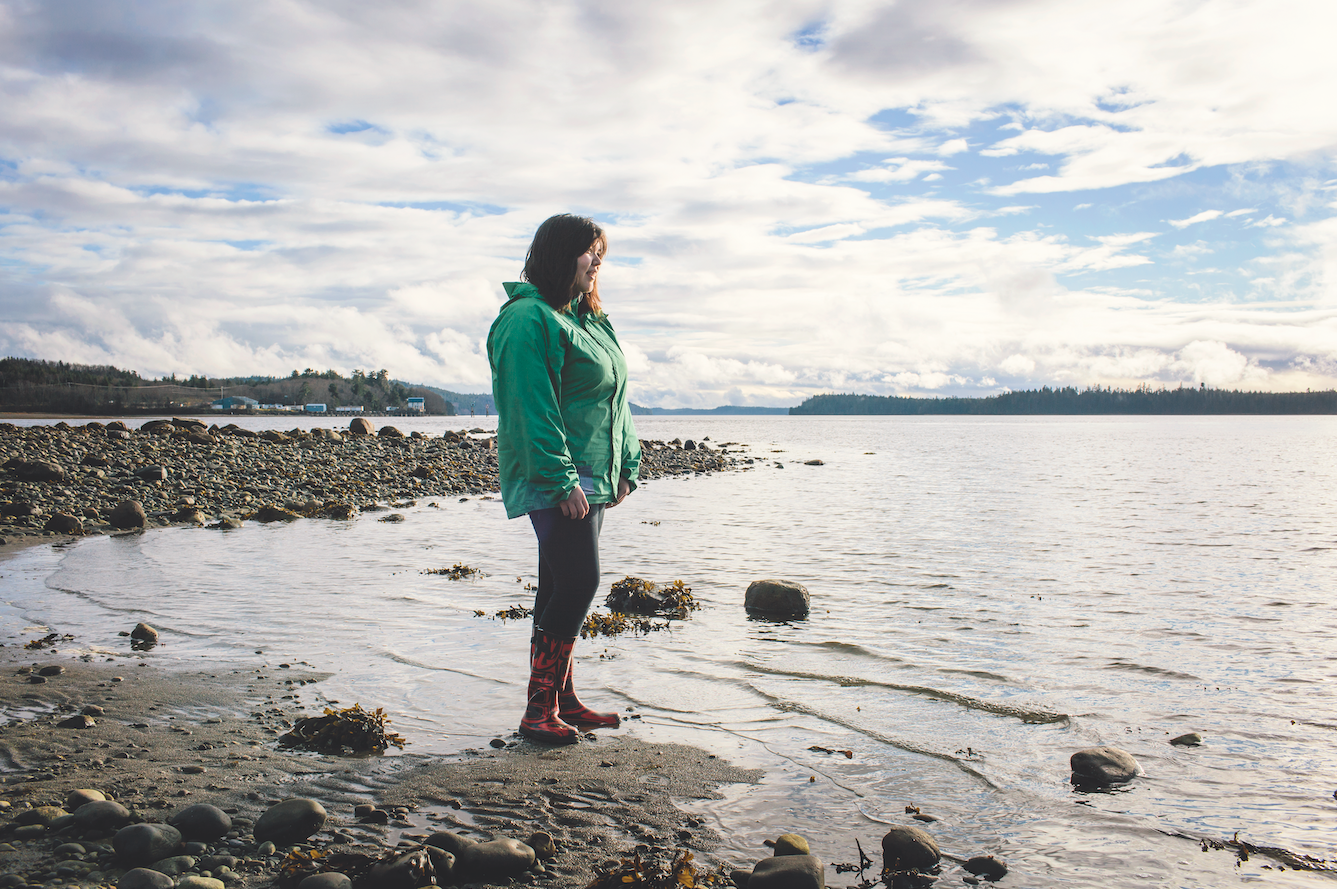 Where: Coastal B.C.
Visiting: Visit from May to September by catching a flight or a ferry from the mainland.
More information here
The home of the Haida people is a sacred place. Shrouded in mist and covered in lush, mossy forests, this archipelago off the coast of British Columbia is where the mystical meets the mythological. In the Haida world, the natural and the supernatural commingle in landscape and legend. Connection to the ancient world and to one's ancestors is strong in these surreal surrounds, as reflected in the Haida saying "Everything depends on everything else."
In Haida spiritual teachings, the sacred is indelibly rooted in environmental sustainability. Sightings of bald eagles among trees that have stood for centuries, of salmon swimming up­river to spawn, and of black bears, orcas and harbour seals reveal the intricate interdepend­ence of nature. They also explain the Haida Nation's commitment to the deeply sacred work of ensuring a healthy ecosystem.
The Haida are fiercely protective of their traditional territory, having rallied hard against the prospect of pipelines and oil tankers endangering the "edge of the world," as this place is known. But as long as their title to the land is disputed, this remains a place at risk. Such vulnerability reinforces how much Haida Gwaii matters — and how critical it is that it be saved.
9. Abbaye de Saint-Benoît-du-Lac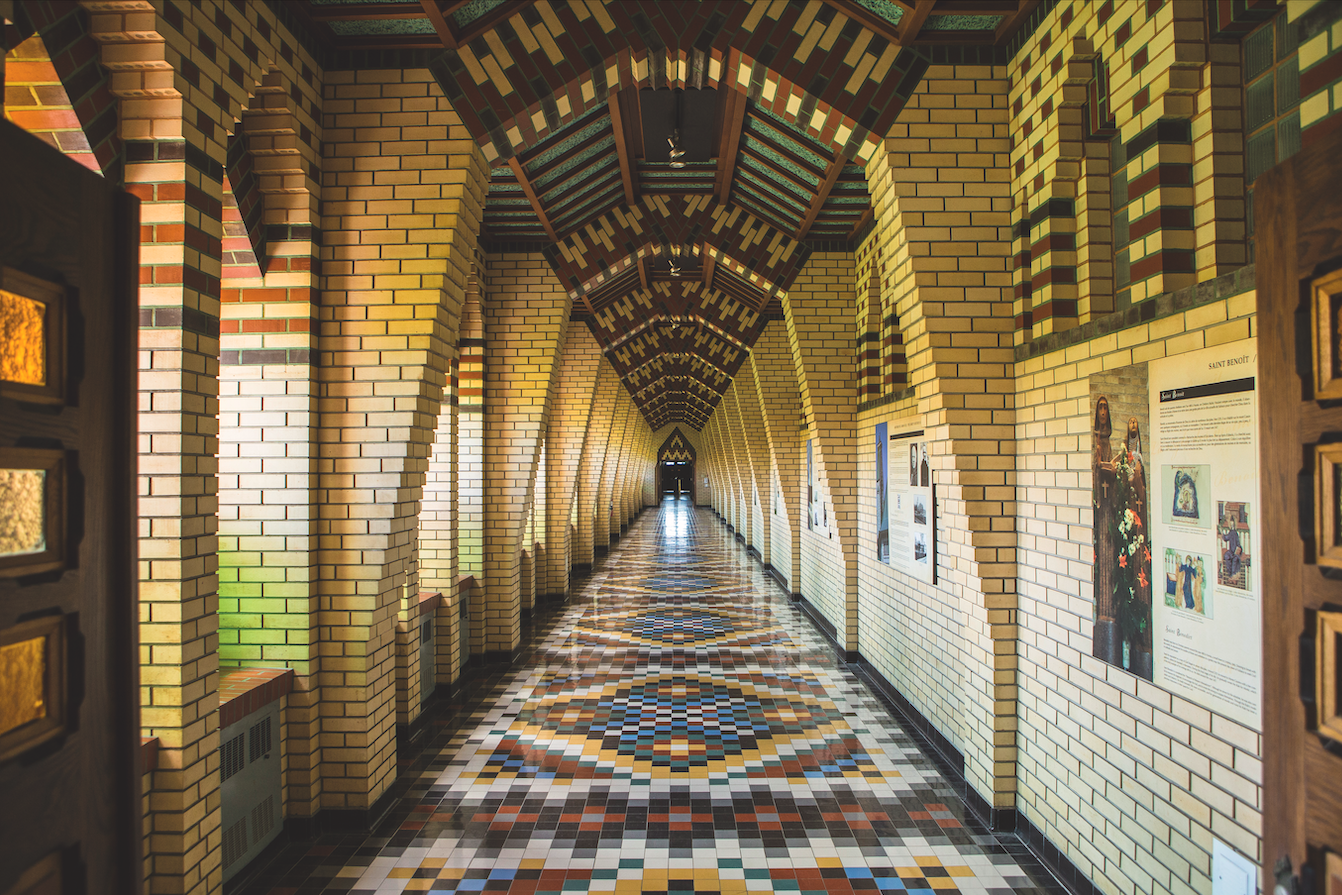 Where: Eastern Townships, Que.
Visiting: Guests are welcome at the seven daily services in the abbey church; guided tours are offered three times a day in the summer; and a guest house is available for overnight stays.
More information here
As noise creeps into virtually every corner of our culture, it can be challenging to find a quiet place. Saint Benedict, the founder of western monasticism, grasped the power and necessity of silence. Now an abbey of Benedictine monks is opening its doors to the public, making the monastic tradition of contemplation accessible. Tucked among the hills of Quebec's Eastern Townships, the abbey invites a return to a simpler way of life.
After a morning of prayer, mass is celebrated in a chapel. Here, amid exquisite architecture, a chorus of Gregorian chants fills the soul with deep peace. Visitors can then wander parts of the building or the sprawling, secluded grounds.
The monks are guided by Saint Benedict's rule that says, "Let all guests who arrive be received like Christ." They invite visitors to participate in their monastic lives. Plus, guests can purchase scrumptious products, made by the monks themselves, in the on-site gift shop. So if you crave quiet, or even just good cheese and chocolate, this is the place for you.
10. Five Oaks Education and Retreat Centre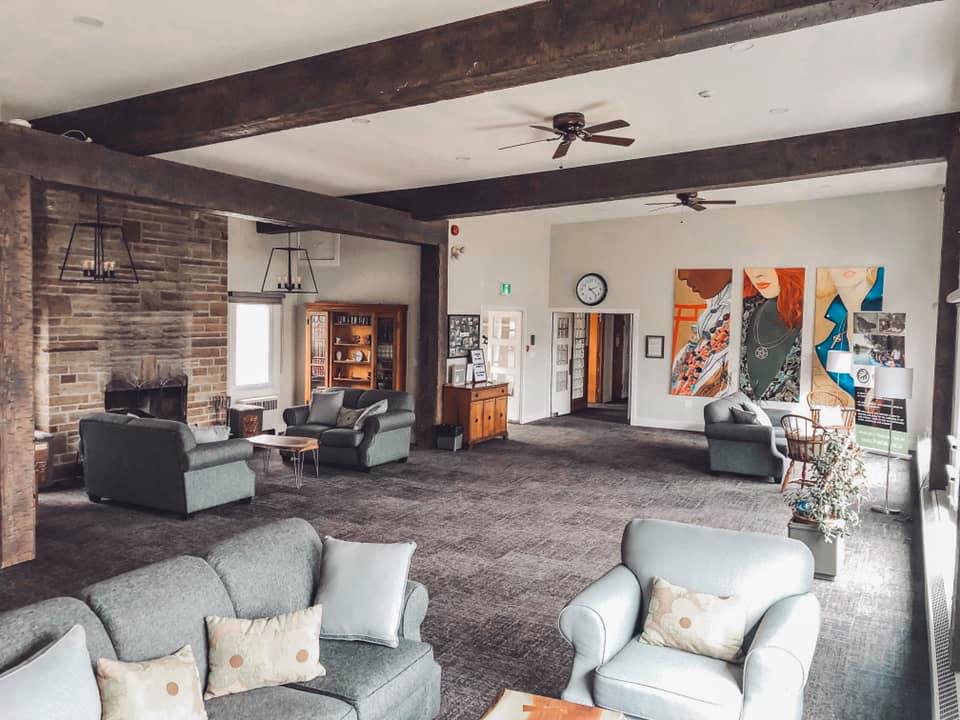 Where: Paris, Ont.
Visiting: Drop-ins welcome Monday to Friday; retreats and extended stays require advance booking.
More information here
According to the Cayuga Nation, the confluence of the Grand River and Whiteman's Creek is understood as a sacred place. Perhaps that's why Five Oaks, which is situated on 40 hectares of ancient Carolinian forest bordered by these waters, is beloved by many, and why so many find spiritual sustenance here.
While funded by The United Church of Canada, Five Oaks is a place where connections flourish across religious lines. Its ethos of radical inclusion makes it a place of close-knit intercultural community and includes an interfaith prayer room, halal food options and a Haudenosaunee sweat lodge. Visitors can also enjoy walking a meditative labyrinth. "Our labyrinth is a traditional medieval 11-circuit labyrinth — similar in design to one found at Chartres Cathedral in France," explains Judy Steers, partner and program animator at the centre. It is a living symbol of the spiritual journey itself: we wander, but with purpose, from our centre back into the world again.
This story was originally featured in Broadview's July/August 2019 edition with the title "10 spiritual road trips." To read more of Broadview's award-winning content, subscribe to the magazine today.