In a basement in Toronto's Regent Park neighbourhood, the United Church of Canada Archives house most of the records related to the Indian residential and day schools operated by the denomination. While other religious groups have been obstructing the search for truth in the schools, refusing to turn over documents, the United Church has typically taken a different approach. Archivists at the United Church have created historical research guides that outline the relevant files and archival holdings about the schools. Still, in my experience as a mixed settler-Anishinaabe historian, United Church archives on day schools are lamentably inaccessible to Indigenous survivors and community members.
While the public is starting to wake up to the realities of residential schools, few Canadians know that more than 200,000 Indigenous children were forced to attend the Indian day schools that operated in nearly all First Nations reserves between the 1850s and 1990s. The United Church officially operated at least 95 day schools across the country. If you count the separately run Methodist and Presbyterian day schools that the United Church inherited through church union in 1925, that number reaches 113. These schools were sites of cultural, physical and sexual abuse, culminating in the $1.47 billion Indian day school settlement in 2019. The result of survivors' advocacy for over a decade, the class action settlement entitles them to apply for compensation — but requires them to prove their abuse through documentation. 
---
Interested in more stories like this? Subscribe to Broadview's weekly newsletter.
---
Unlike with residential schools, there will not be a Truth and Reconciliation Commission exploring the impacts of day schools on Indigenous communities. Instead, survivors are on their own in navigating this history, and had until July 13 of this year to submit their documents for compensation and some form of justice under this settlement. 
The United Church's publicly accessible Day School Research Guide is a good starting place, but it does not provide easy access to all survivors or community members — as I learned in 2019. That year, I was offered a contract position as an archival researcher with The United Church of Canada. I was interviewed and then tasked with examining 437 files that related directly to the United Church's Indian day school system. The goal was to produce a final comprehensive report, along with lists of staff and impacted Indigenous students and communities.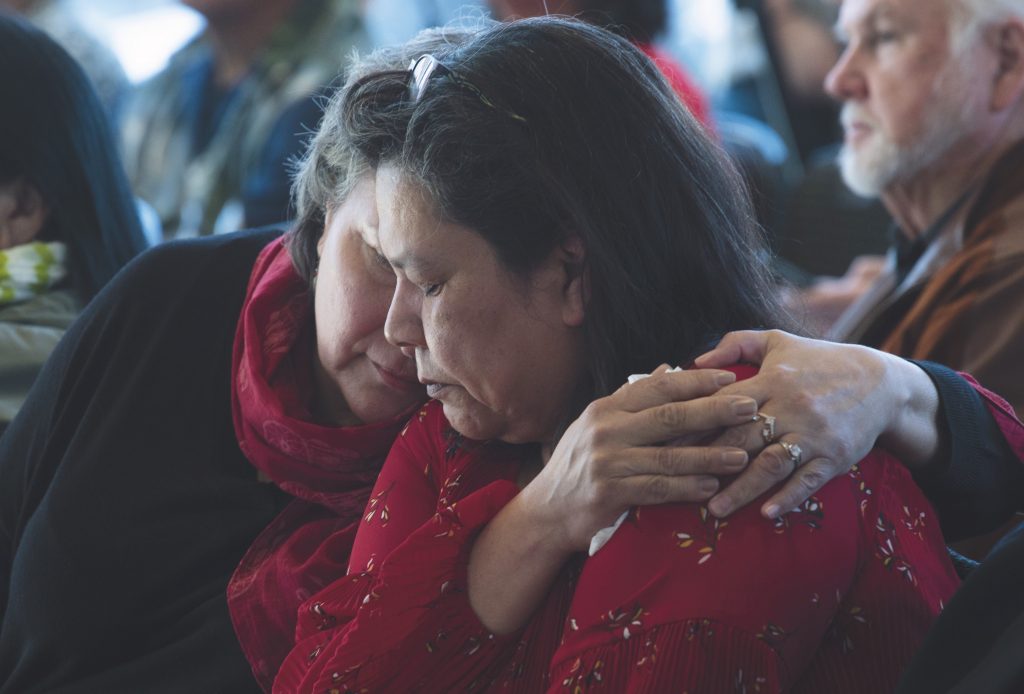 But there was a caveat. In my contract letter, I was instructed "not to disclose any such information to any person whatsoever except for employees, elected members, or other contractors of the United Church…except with the advance written permission of the United Church." When I questioned this sentence, the staffperson was adamant that no information could be shared without the expressed consent of the church — meaning that were I to have found critical information about the Indigenous communities I work with, I wouldn't have been able to share it with them.
This immediately raised red flags: an accurate history does not exist without unfettered access to the archive. Why did the United Church not want this history publicly shared, especially with Indigenous communities? Wasn't it important considering the upcoming Indian day school settlement?
---
More on Broadview:
---
So, I declined the position. If this report and information exist, it is the church's duty to share them with others. 
Since 2020, I have worked with Curve Lake First Nation in Ontario to understand their day school system. By searching federal archives, we found that the United Church did facilitate physical, sexual and emotional abuse at the school. In doing this work, I became concerned that survivors were required to provide additional historical documents about their experience for the highest levels of compensation — but the United Church of Canada Archives remain largely inaccessible. 
Place yourself in the shoes of a survivor who may live thousands of kilometres from Toronto. How will they access this history about their life and people? I believe that the church must act quickly to digitize its archival holdings and make it easy to access this information anywhere. We need truth before reconciliation. 
***
Jackson Pind is an assistant professor of Indigenous methodologies at Trent University in Peterborough, Ont.
This story first appeared in Broadview's September 2022 issue with the title "Day school survivors need access to church archives."
---
We hope you found this Broadview article engaging. 
Our team is working hard to bring you more independent, award-winning journalism. But Broadview is a nonprofit and these are tough times for magazines. Please consider supporting our work. There are a number of ways to do so:
Subscribe to our magazine and you'll receive intelligent, timely stories and perspectives delivered to your home 8 times a year. 
Donate to our Friends Fund.
Give the gift of Broadview to someone special in your life and make a difference!
Thank you for being such wonderful readers.
Jocelyn Bell
Editor/Publisher